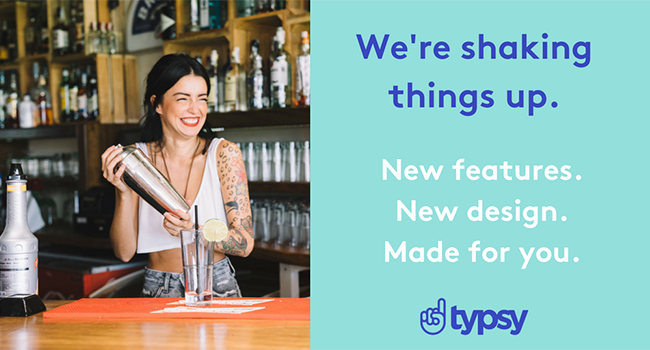 Like anyone in the hospitality business, we strive to bring you, our customers, the best which is why you may find that things are looking different.
Over the past few months, we've planned, designed, tested, stayed up late and had one too many coffees, all to bring you a new and improved Typsy experience. We promise it's been well worth it!
From start to finish, we've had one goal in mind – ensuring the Typsy platform is easy to use and accessible as possible. In fact, you'll find that Typsy runs smoother and faster than ever!