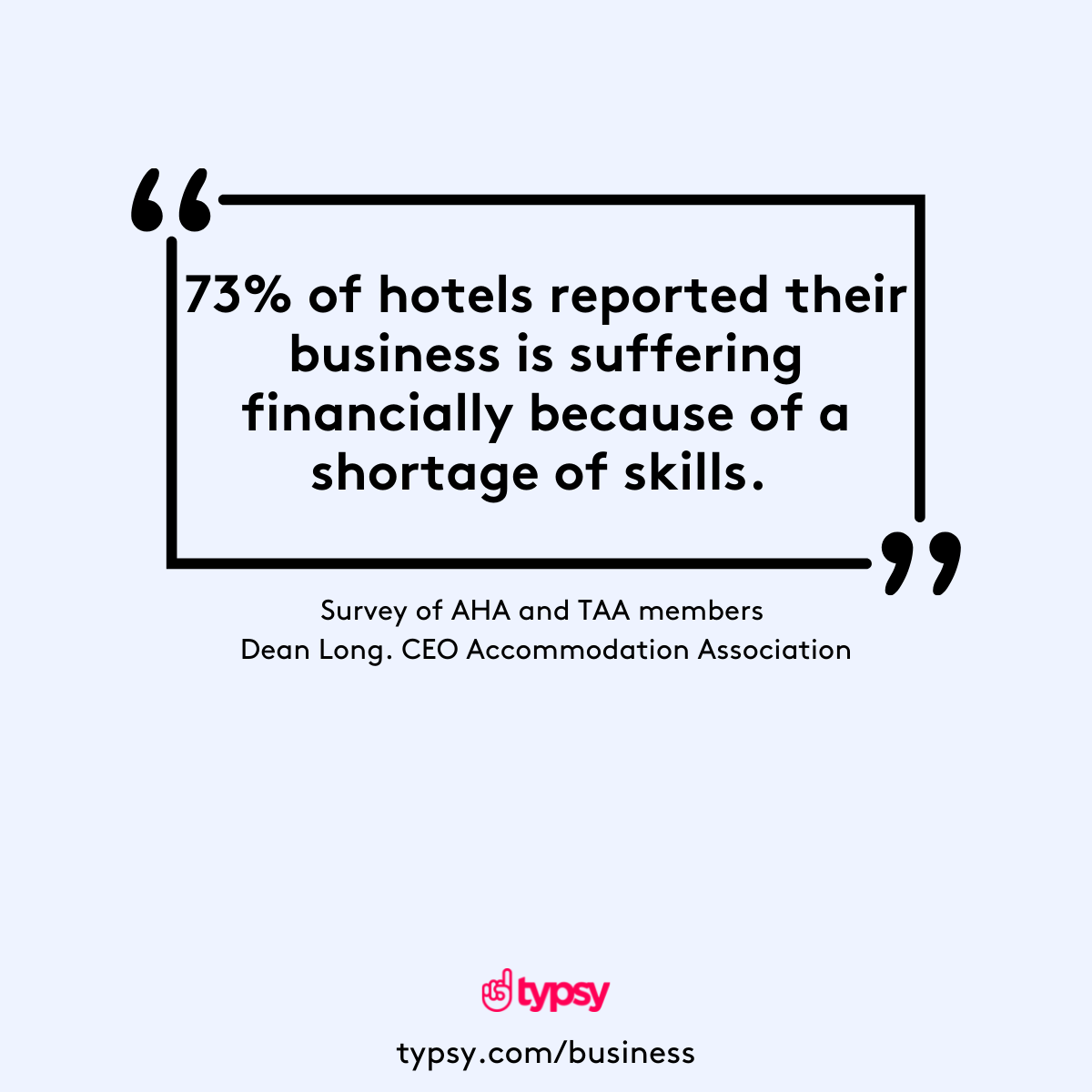 The Covid pandemic initially caused major upheaval for hospitality businesses globally with business closures and staff being furloughed or losing jobs. Many of those businesses are now faced with the difficulty of finding and recruiting staff due to a global hospitality skills shortage as they attempt to open again and resume operations.
There are many factors contributing to the current skills shortage, many of which are beyond the direct control of managers or owners. An aspect where you can make a significant difference is finding people from service industries or students with a natural flair for hospitality and providing training in hospitality so they become confident, engaged, and loyal hospitality workers and employees that will stay with you for the long term.
Hospitality is an industry for those who love customer service. When recruiting, it is important to find people who have some instincts about how to serve guests. They will also need access to high-quality, regular training to ensure that they adhere to your hotel, bar, cafe, or restaurant's high standards.
In this blog post, we share six tips on how to tackle the hospitality skills shortage and recruit and train staff efficiently and effectively. An online learning platform can enhance the speed to the competency of new staff. We will help you understand how to transform your staff into confident, capable, and engaged hospitality superstars in no time!


Let's look at some hospitality onboarding ideas that will save you time and up-skill your team.
---
Interested in how Typsy can get your new staff trained and serving customers quickly?
Request a demo from the Typsy team or start learning now online.
---