Hospitality is a great industry for a flexible lifestyle, but it can also be a place to develop an amazing, fulfilling career. All jobs have their ups and downs, but hospitality management is one of those jobs where you have a chance to make a difference to someone's life in a real, meaningful way.
So if you're working in hospitality and wondering how you can take the next step for your career, we're here to guide you through your options. Guest contributor Kacey Bradley joins Typsy Blog with these awesome tips for kicking your hospitality career into high gear.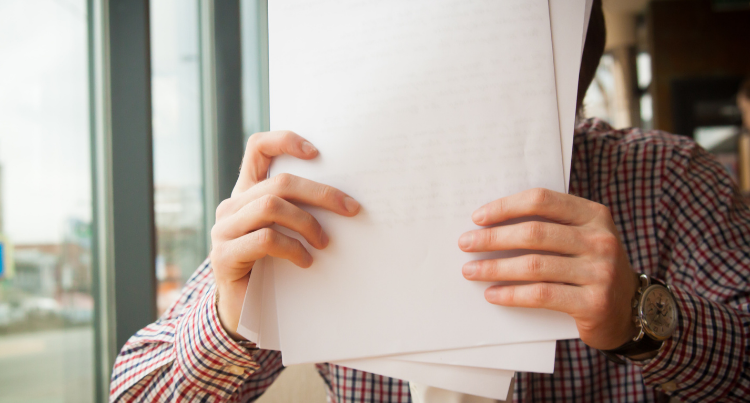 When you go out to eat, stay at a hotel or enjoy time away from home, you enter the hospitality world. You wouldn't have a relaxing hotel spa day or a fun cruise trip without the hardworking employees and managers who oversee them. They ensure that every customer has a great time, all while operating under the supervision of an experienced, efficient manager.
So hospitality managers are essential for any business that serves customers. They must lead their team, maintain a positive attitude, and love working with the people around them. It's a fulfilling career that you might find intriguing, but how can you get started on this potential career path?
Check out this guide to learn how to become a hospitality manager. With a little time and effort, you can experience this rewarding profession and work for some of the world's best companies.
---
1. Work in customer service
Hospitality managers must understand their customers' current and future needs. You have to anticipate what they want and how to make that happen while supervising your budget and staff members. The best way to hone this crucial hospitality instinct is to work in customer service.
As you begin your journey with jobs like waiting tables, operating a drive-through or working in retail, you'll build essential communication and team-building skills. You'll learn how to handle a customer's complaints or needs while maintaining a level head and a positive attitude. With time, you may even become a team leader, which is a steppingstone to management positions because it gives you leadership experience on a smaller level.
---
2. Earn your degree
You should also plan to earn a degree to learn the basics of management. Depending on your preferences, you can choose from an array of degrees for this field, like a general hospitality business or hotel administration degree. It depends on where you want to take your skills, which requires a little research.
---
3. Decide on a sector of the industry
One of the best benefits of hospitality management is that there are many areas to consider. You can lead a team of hotel employees, a catering crew, or staff members on a cruise ship. There are five-star restaurants waiting for your leadership skills and general management positions you could fill. You might want an upbeat environment and work in a casino or travel the world as the head of a cabin crew in an airplane.
Some people switch industries as their career goes on, which is always an option if you must move or want to use your skills differently. It all depends on where you want to live, what you want to do and what prospects most excite you.
---
4. Explore training programs
Training programs give people experience in the field without the weight of total responsibility. Most programs require a bachelor's degree in hospitality management or a related profession. You may also need to have relevant work experience and pass an exam before entering the program. Some training experiences only take six months, while others can go for over a year.
Even though you earned a degree, you'll receive essential training in revenue management, front office procedures, finance, human resources and other areas. You could also rotate through different departments to get a feel for various management styles. Real-life training outside the classroom will influence how you view your career options and give you better insight into where you want to work.
---
Learning new skills shouldn't be time-consuming or difficult. When you and your team learn with Typsy, you gain access to bite-size video lessons on everything from leadership styles to communication to cocktail recipes - all from your smartphone.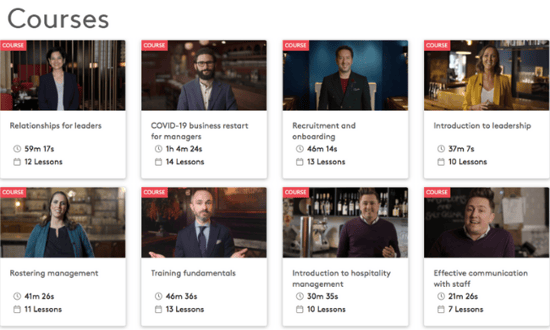 Learning with Typsy is practical, effective, and fun! And best of all, you can access Typsy's 1000+ lessons as and when it suits you. Learn your way - starting today.
---
5. Consider professional certifications
After you enter the field, you can always earn professional hospitality certifications that advance your career. Certificates are an example of prestigious, accomplished work that award individuals with more career paths and better pay. Potential employers may choose you over other applicants because the certifications prove your hard work and dedication.
The specialized study provided by these training courses also fine-tune your education. After earning a general management or business degree, your certifications could give you exceptional leadership, revenue management, or employee training skills.
For a more affordable and convenient option, you can also earn micro-credentials (what's that?) on all kinds of hospitality topics through Typsy.
---
6. Make a plan!
No amount of experience or education will advance your career if you don't have a plan to follow. Think about how the industries you want to explore and research companies you might work for.
Aim to work for companies that offer room to grow, so you never stop advancing your career. If you know where you can take your skills, you'll form a solid plan to get there.
---
You can become a hospitality manager if you devote your time and energy to advancing your career. Complete your education, get experience and research the industries that most interest you to watch your dedication result in an incredible career.
---
| | |
| --- | --- |
| | Kacey Bradley is the blogger behind The Drifter Collective, an eclectic lifestyle blog that expresses various forms of style through the influence of culture and the world around us. Along with writing for her blog, she has written for sites like U.S. News, Hotel Online, SevenRooms, Point 2 Home and more! Follow Kacey on Twitter and subscribe to her blog to keep up with her travels and inspiring posts! |
---
You might also like