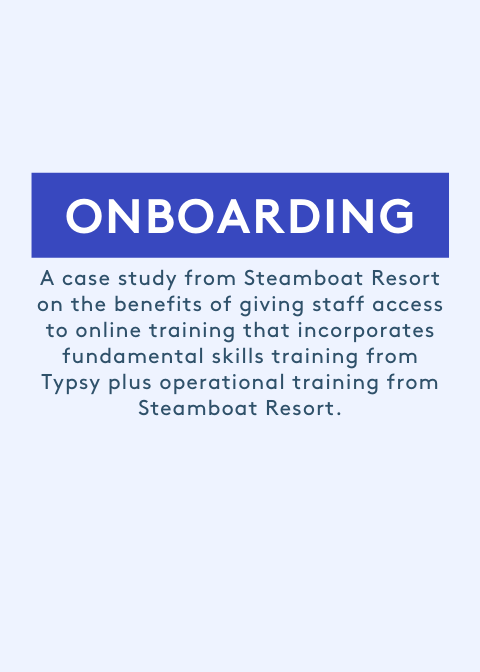 Challenge
Steamboat Resort
located in north-western Colorado at Steamboat Springs, is striving to provide the best possible on-mountain hospitality experience.
Operated by the Steamboat Ski & Resort Corporation, it is located on Mount Werner in the Routt National Forest.
There is plenty to do all year at Steamboat Resort, but the snow season sees the most visitors where the region is known for producing more than 95 winter Olympians!
As a ski resort, Steamboat operates seasonally which sees staff turnover being a challenge they deal with each year. Through Winter and Summer, the Food and Beverage team sits at 555 staff, reducing to 250 during the quieter months. This has resulted in onboarding being a repetitive and time-consuming task which Steamboat were needing to change.
Steamboat looked towards an online training solution that could provide essential skills training to their staff consistently and efficiently. With an aim to cross-skill staff, they looked for a solution that offered a wide variety of high-quality video lessons across multiple hospitality areas. Steamboat were also looking for a solution that would allow them to upload their own operational training online to ensure staff were fully trained on venue-specific procedures from day 1.
Steamboat wanted an engaging online solution to address their onboarding challenge that was regularly costing them time and money.