Once upon a time, when Facebook was still an idle thought in Mark Zuckerberg's mind, we did most of our social networking through forums and online message boards.
These platforms aren't given a lot of thought today, but that doesn't mean they aren't active. In fact, Reddit remains one of the most popular websites in the world.
So how can hoteliers incorporate forums into their marketing strategy?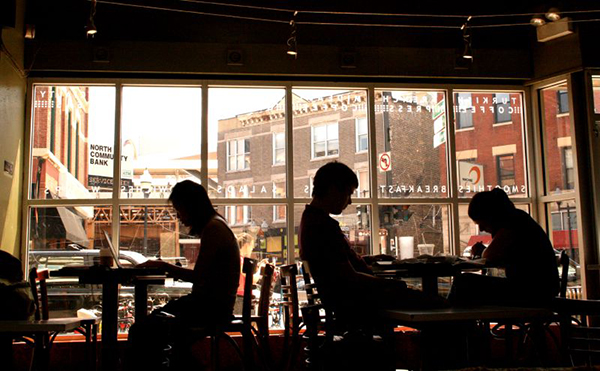 Use #1: Start conversations with guests

The TripAdvisor forums are an amazing opportunity to connect with guests. Travellers visit the forums to ask questions about where to stay, how to get there, what to do and where to eat. If you monitor conversations about your area, you can step in and offer a helping hand when it's needed.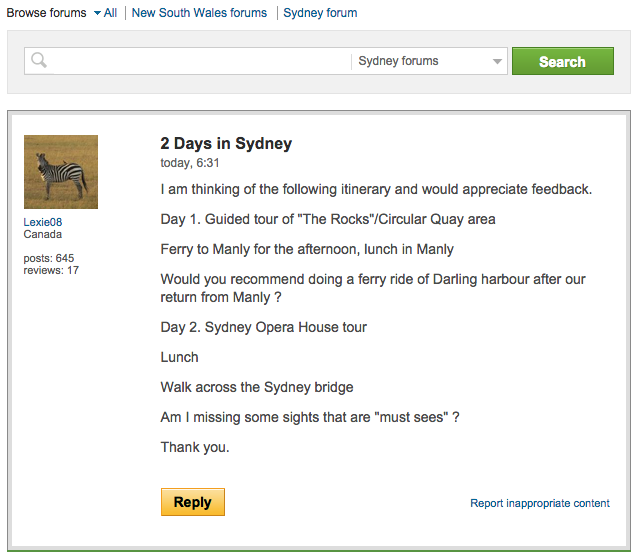 There are just a few rules about posting in these forums. Owners are required to identify themselves when they post a comment, in the interest of full disclosure. According to TripAdvisor, opening with a simple statement like "Hi, I'm John from [Hotel Name]" is a suitable way to do this. You're not allowed to solicit business – and this includes commenting with phone numbers, email addresses or URLs linking to your website. But you can respond to direct questions about your accommodation if these come up.
You might be thinking "So what's the point?" Well, you'll build trust with users when they see that you're open and willing to share information without any immediate benefit to yourself.
And when casual users notice how often you participate in discussions (which they will, because few hoteliers go to the effort of doing this), they will be inclined to do some research on your hotel. According to these forum posters, they trust TripAdvisor's forums even more than the reviews!
But tread in slowly! Forum users will know exactly what you're doing if you insert yourself into every conversation. Allow them to gradually get used to your presence by commenting on 1 or 2 questions per week.
---
Use #2: Conduct market research on travelers

People are brutally honest on forums. They use their anonymity to say things they wouldn't dream of saying in person. While you might discover a few things you didn't want to hear, you can use this feedback to improve your business.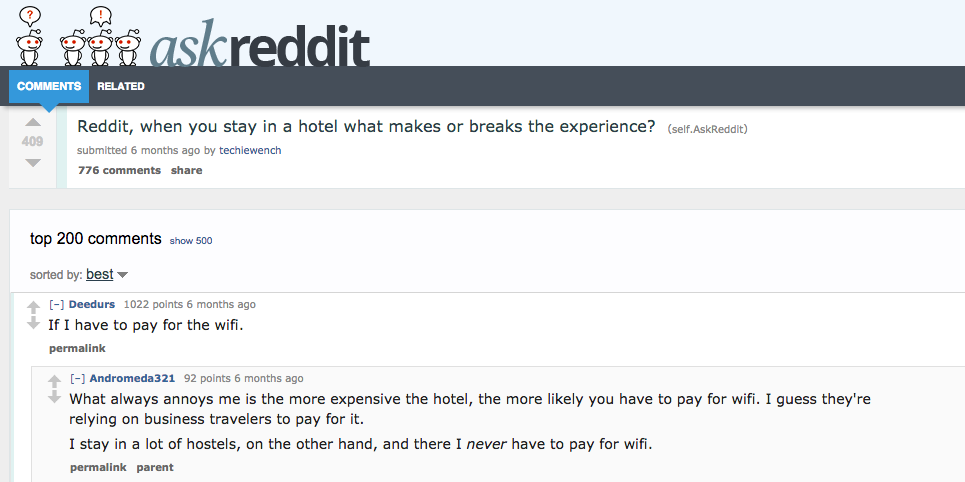 Find out what people want (and don't want) from their accommodation, and what expectations they have when it comes to your marketing.
If the same opinions keep coming up again and again, then that might be something to focus on.
Visit these forums for feedback about travel:
Visit these forums for feedback about marketing:
---
Use #3: Find topics for your blog or social media

If you run a hotel blog but you have trouble coming up with ideas, browse the above forums for topics that people would appreciate advice about.
For example after visiting TravBuddy, I've already found the following blog ideas:
How hard is it to get work in Australia?
Where should I stop on my way to Melbourne
Which Sydney suburb should I stay in?
When it comes to your social media, Reddit is such a valuable resource. Because Redditers, as they like to be called, are online junkies. They're at the forefront of Internet news.
Reddit is divided into thousands of niche categories (called subreddits) where people post about everything from cat memes to their favourite travel destinations. Browsing these subreddits will lead you to Facebook and Twitter-worthy content that your competitors don't even know about yet.
Keeping up-to-date with Reddit news is pretty easy. Just set up an account, click the 'edit' button in the top right of the page, and subscribe to the subreddits that are related to travel (tip: make sure you delete the subreddits that you are auto-subscribed to when you first sign up). This way, you can just check your Reddit homepage whenever you need fresh ideas. It will only be populated with content from these sources.
Search Reddit's various subreddits by visiting this link:
www.reddit.com/r/yourtopichere
Or visit this website for a list of the most popular subreddits in the world:
---
Use #4: Connect with other users in the hotel industry

There are several forums where hotel workers gather for advice and inspiration.
TripAdvisor Owner Forums (select Owners' Forum from the list)
This is the most well known option, though it's mostly used for discussing troubleshooting issues with the TripAdvisor platform. You can also find/share advice on marketing, reviews and bookings.
Innspiring
This forum is targeted at bed and breakfast owners, but small hotel owners will find it chock full of advice.
Hotel Mule
While this forum isn't as active as it once was, the archives contain helpful tips about dealing with common operational issues.