It's no secret that the coronavirus outbreak has been rough on the hospitality industry. Across the globe, we're all feeling the pinch – mandated shutdowns in some areas, capacity restrictions in others, and people everywhere tending to stay in their homes.
In today's blog post, we look at a few ways you can adapt to protect yourself, your customers, and your business during this tricky period.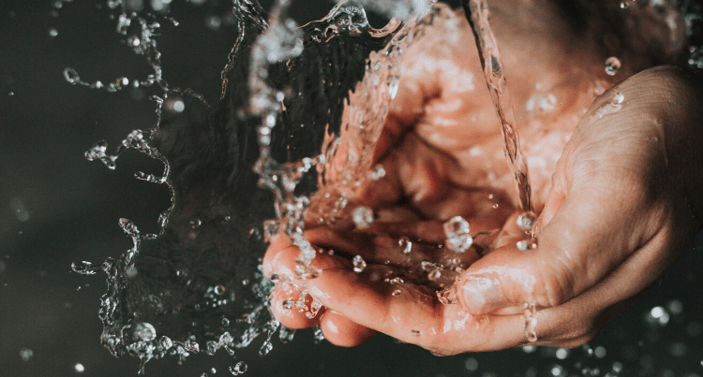 It's a complicated time. Hospitality is all about human-to-human interaction. So how do we shield ourselves from the impact of this kind of situation – where, suddenly, interaction is being seen with varying degrees of suspicion?
Of course, there's no quick fix to a (temporary) cultural shift like the one we're going through. But there are a few ways you can mitigate the impact on your business, and help you keep calm and carry on.
First and foremost, make sure you're protecting yourself and other people on your team. You can't continue to provide the same top-quality service to your customers if you're down several staff as a result of not taking the proper safety precautions.
With that in mind, let's talk about Health & Safety.


1. Hyper-vigilant hygiene
Okay, granted, this one seems like a no-brainer. But while hygiene is of utmost importance every day of the year – coronavirus or no – the extent to which you take hygiene seriously can be a useful marker for wary customers who are now, more than ever, concerned about hospitality health and safety.
Make your commitment to hygiene visible. This is about more than 'safety theatre' – it draws a very clear picture for anyone stopping by that you take not only the current state of the world, but also public concern, seriously.
Good hand-washing practices are obviously a must. One unexpected bonus of the outbreak has been an enormous uptick in public interest in how to wash your hands properly. Make sure you and your team are educated on how to maintain best-practice sanitation at all times.
---
Need a brush up on hygiene for hospitality? Typsy has several lessons on health and safety. Start learning now!


---
2. Consider branching out and changing up the offering
If your venue is primarily dine-in and you haven't dabbled in delivery before, now may be a good time to start. Hospitality businesses in some areas have already been barred from operating dine-in service. If you're in a position to still operate business-as-usual, get in early and start offering delivery options.
Food delivery services and apps are a good place to start, helping you see an immediate rise in sales. These apps also have the added benefit of giving you more exposure, getting your venue's name into the minds of locals who may not have visited before.
You might also consider expanding your offering. Across the world, hospitality venues are reopening communication and revenue streams by offering new services like grocery and meal boxes, welfare and wellness packages, and in-home cleaning and sanitization.
Think about how these social and cultural changes (self-isolation, lots of people working from home, schools being closed, and so on) might represent an opportunity for you to provide goods and services to fulfil new needs.
You might curate a variety of kids' meals for busy parents, or introduce hot and healthy drinks for people with cold symptoms.
Think outside the box!
3. Rethink your dining space
Another option, which some dine-in venues have undertaken in the past few weeks, is limiting your patron capacity by temporarily removing every other table, or otherwise moving tables further apart (if you've got the square footage!)
Although many establishments have been mandated to do so, voluntarily reducing capacity is quite a good idea. Granted, it seems counter-intuitive – but it may encourage nervous patrons to dine in when they otherwise wouldn't.
Combining this approach with a delivery option means you optimize revenue on both fronts. Delivery catches customers who are self-isolating at home, and you also provide a more comfortable dine-in experience – this can help you retain the opportunity to up-sell on those menu items with more robust margins.
4. Keep each other up to date on team members or guests who become ill
They say an ounce of prevention is worth a pound of cure, and it's never been more apt than now. Keeping the lines of communication open within your team means everyone can take appropriate steps to protect themselves – and your business.
It's a sometimes uncomfortable truth that the hospitality industry is largely made up of a casual workforce (in Australia, up to 79%)! These staff members may be feeling concerned about reporting symptoms. As much as you can, go the extra mile to reassure staff that coming forward with symptoms, or calling in sick, is the right thing to do and will not result in losing their job.
This is another area where you can create opportunity out of a challenge. Make the most of self-isolation by getting onboard with online training. This is a win-win: you can access high-quality training, make sure your team's skills are razor sharp, and significantly reduce time lost to coronavirus.
Similarly, keep yourself and your team up-to-date on the latest advice from health organizations and be wary of how you interact with guests. Remember that not all people with COVID-19 show symptoms! Employ social distancing advice as much as possible – and, particularly in hotels, ensure that any potential contamination is communicated globally to all staff across the venue.
To ensure there's a clear channel for your team to communicate with each other, consider setting up a team group chat or holding daily briefings.
5. Reframe your messaging
Lastly, with all these things in mind, consider what your actions tell the public. In a nutshell: how are you showing your customers that you care? Especially in times of panic and uncertainty, people want to feel reassured. By taking these types of visible actions to address public concern, you help your guests feel safe and secure.
View this as an opportunity to make your commitment to health and safety as clear as possible. Social media can be a great tool for this. Share videos about food safety, or update your followers on how your business is addressing coronavirus concerns. People always respond well to transparency and authenticity.
Acknowledging the current mood around social gatherings will allow you to take control of the narrative, turning your venue into a place of safety rather than danger, and giving your business the boost it needs during this tricky period.
Have a question? We're always ready to talk.