Even before 2020, delivery service was looking like the way of the future when it comes to the restaurant business... and then COVID happened. Restaurant-to-customer food delivery was already anticipated to explode in the early 2020s, and market research now forecasts global market growth of over $40 billion by 2023.
So even if your business made it through lockdown and social distancing without setting up food delivery, now is truly the time to jump on the delivery train. If you haven't tried it before, it might seem like a hassle to set up - but Typsy's made food delivery easy with this simple guide.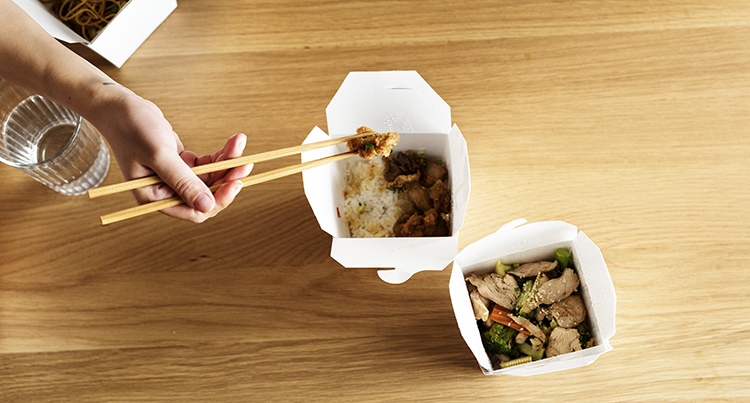 Jumping into this market can be daunting. This list of hospitality tips on setting up delivery in your restaurant will help the transition go as smoothly as possible. Keep reading to make sure you've considered everything before launching your service.
---
1. Upgrade your POS system
The POS system can be one of the most powerful tools in your arsenal when it comes to expanding your business. There's a number of great systems on the market, but you need to make sure yours is tailored to your business's specific needs.
If you want to deliver food, you need a POS system that can handle delivery. There are plenty of routes your business can take when starting delivery, and your POS system will help handle:
delivery options
online ordering
customer information
operation control
---
2. Check your kitchen line
This is an often overlooked step in setting up a delivery business. Not every kitchen line staff is built to be or is capable of the rigors of delivery service. You need to make sure yours does before you start.
Smaller restaurants could expect to see much higher than normal volume at specific times of the day and of the year. While more late night orders and large orders on event nights are great, it may mean making tweaks to your typical kitchen line. The employees on the line need to have the proper food service training to keep workflow streamlined, efficient, and productive at the drop of a hat.
---

Having a great service and operations plan is important, but it's pretty meaningless if you don't have a well-trained team to back you up. When you communicate new standards and practices, you need to be able to do it quickly, accurately, and consistently.
Learning with Typsy is practical, effective, and fun! And best of all, you can access Typsy's 1000+ lessons as and when it suits you.
Learn your way - starting today.
---
3. Pick from delivery service options
There's a number of ways to start building up a delivery service. If you're interested in outsourcing your delivery, Menulog, Deliveroo, Grubhub and UberEats are just a few of the many options available. However, both in-house delivery and signing up with a third party have pros and cons to consider.
Going with an existing delivery service offers you access to two vital resources: market and drivers. However, studies have shown that using these third parties comes at a potentially steep cost. These services take a high cut of the extra sales you're making, and they control your menu and pricing. On top of that, you lose access to valuable customer data.
If you can make the investment, looking into hiring drivers and upgrading your POS might be the way to go. The upfront cost will be higher, but so will ROI.
---
4. Decide who provides transportation
When it comes to hiring employees for delivery, there are a couple of different paths to take. Businesses have the choice of hiring someone to be a part-time delivery person or a full-time person who does nothing but delivery. These employments closely resemble using a contract worker.
However, a big question to consider is whether to have delivery employees use their own vehicles or to invest in your own company cars. Regardless of how you hire drivers, transportation is necessary.
Having workers use their own vehicles is convenient and cheap, however, there are some serious downsides. You can't force an employee to maintain their vehicle properly or have a car with enough room for your products. And you also lose out on a chance to use a branded company car as an additional advertisement.
---
5. Package food in branded wrapping
Unlike a traditional restaurant setting, delivering food requires a business to find viable solutions to get their dishes to a far away customer quickly while still maintaining quality. This means investing in sturdy, temperature controlled, and possibly branded materials to keep food intact and delicious.
---
6. Design a take out menu
Not every restaurant has a menu that can be delivered. But while there are some classic foods types that are commonly delivered, there is always a creative solution for getting your rack of lamb or bowl of soup to a customer at home.
If you're not ready to invest in high-end packaging for your food delivery, consider creating a select take out/ delivery menu from your already existing options. This would prevent the harder-to-carry items from slowing down the kitchen flow, and make things easier for the customer. Of course, you could always just start making delivery-friendly options.
We've also posted an in-depth explanation of why a takeout menu should be different from a dine-in menu, and how to make sure your takeout options maximize revenue.
---
7. Don't forget the tips
One of the most important parts to consider before starting delivery is the tipping policy. It's custom in many places to be ready to tip your driver, but with an increasingly digital world, many customers pay with card and may make things complicated by having to add a tip to an already run check.
Also, having an employee leave for upward to an hour at a time while on the clock will start to add up in labor costs. To avoid this, many restaurants have a required minimum order amount before delivery is an option. Some restaurants also include a delivery service fee.
---
With an ever-changing market, it's hard to decide on the best directions your business should go in. But just like your drivers, it's up to the business owners to decide the best route their business should take.
---
Alexia Carr is a strategist with 7 years of hospitality and managerial experience. Passionate about reaching goals and promoting coherence, she has spent many years working with clients in a number of industries by assisting them in maximizing their efficiencies and training staff in both high level and day-to-day activities.
---
You might also like: