One of the best ways to stay mentally well at home is being productive – but productivity doesn't mean churning out work at 100% capacity all the time! We all do our best when we're relaxed and free to think openly – and taking time to do something mentally active, but fun and easy, is one of the best ways to get there.
Today, Typsy looks at different ways to get you out of your rut and feeling motivated.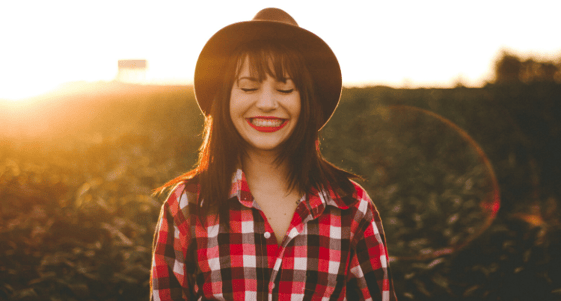 Taking a break is not only understandable, it's necessary. It's only counter-productive when you get stuck waiting for motivation to appear out of thin air.
---
Finding things to do that get those neurons firing and keep negative thoughts at bay can be a challenge. It can be tempting to commit to big projects right now, but if you set incredibly high or unrealistic goals for yourself, especially in these bizarre circumstances, you're often just setting yourself up for failure – which can be just as damaging to your mental health as doing nothing at all.
Think of it this way: say you're on a run. Maybe you've been running for a while, and you're getting tired. But you committed to a few more miles, so you keep going. Then you get a terrible cramp in your leg. You literally can't go on – you have to sit down.
But you start feeling guilty. Why are you wasting so much time when you've got miles more to run? And it feels so good to sit there, because honestly you don't want to run anymore. But time's passing, and you made a commitment, so you just sit and wait until you feel like running again.
You stopped running in the first place because you were pushed to your limit. Taking a break is not only understandable, it's necessary. It only gets weird when you've sat on the ground for hours doing nothing, because you're waiting for motivation to appear out of thin air.
But what if, instead of just sitting and waiting, you used that time to massage the cramp out, or stretch, or research new running techniques?
It's the same for mental work. The interesting thing about this impulse to stop is that it seems like time-wasting procrastination, but it's actually really useful if you learn to lean into it. Whatever your method – cleaning, baking, picking up a guitar, watching a video – you're seeking out activities that give your creative mind room to relax and do its thing.
It only becomes negative and avoidant if you don't recognize it for what it is, let it go on for too long, and give up. Instead, try looking at it as time you're allowed to take to have a break or pursue a hobby. Hobbies are fun and productive. Netflix binges fueled by fear and self-loathing? Not so much.
Luckily, there are lots of easy ways to stretch the muscle and break out of that funk.
Create and share something
Wherever your interests lie, make something: write a song, draw something, bake a cake, make a video… Creating something is great for your mental health, makes you feel productive (because you literally produced something), and gives you the satisfaction of seeing a project through to the end.
This is particularly good for anyone who's procrastinating work on a bigger project – finishing something small is like warming up for finishing something bigger. It's encouraging, and gets your mind in the right space to push through and complete (or begin) something else.
And of course, one of the greatest things about creating something is getting to share it with other people. Make something to eat, and share it with someone you're isolating with. Better yet, film yourself making something great with some tips and tricks along the way, and share it with Typsy's wider community.
Watch an info-taining YouTube video
YouTube videos are an ideal way to give yourself a break. They tend to be fairly short, have a clear stopping point (unlike a TV series, which is designed to make you want to watch the next episode right away), and you can always find interesting and informative videos on topics that are relevant to you.
Lots of YouTube channels have content focusing on self-isolation, and they're a great place to start. For example, Bon Appetit's Home Kitchen series takes their usual Test Kitchen series remote, giving great and often truly useful advice for home cooks. The hosts are also great fun to watch.
For something with a culinary science twist, Epicurious has a series called Four Levels - From Amateur to Food Scientist, which challenges cooks of three different skill levels (amateur, home cook, and professional chef) to create the same dish. A food scientist then breaks down each cook's approach - what works best and why.
For something that covers a broader range of subjects, Kurzgesagt – In a Nutshell is a fantastically well-produced series on Big Topics for the average viewer. These short videos are fun to look at, and go over fascinating and bizarre topics ranging from 'Milk: White Poison or Healthy Drink?' to 'Why Beautiful Things Make us Happy – Beauty Explained' to 'String Theory Explained – What is the True Nature of Reality?'.
Meditate
You might be under the impression that meditation is too out-there for you, but it's really just a way of finding some peace and quiet in the day. This is a favorite trick of mine when I'm feeling overwhelmed – all it takes is five minutes to help me feel more grounded, connected with my body, and comfortable in the space I'm in.
For beginners, guided meditation is a great way to get into it – just pop on some headphones, settle into a comfortable seated position, and feel your anxieties lift away. YouTube has some great videos available, but in my opinion the Headspace app (free, with in-app upgrade) can't be beat.
Do a puzzle
This is another great activity for getting 'zen' – jigsaws and other types of puzzles are great for putting concrete stresses aside and moving into lateral thinking: a method of problem solving that uses creativity and an 'outside the box' approach.
Puzzle solving also has a host of other cognitive benefits – it can help improve your short-term memory, increases dopamine production in the brain for better mood regulation, improves concentration, and puts you in the mindset for precision and attention to detail. And again, as with creating something new, finishing a puzzle gives you a great sense of satisfaction.
Start learning a new skill
The idea that you can use your time to learn a new skill is advice we're seeing all over the internet right now – and it's true. But notice that this doesn't say 'Learn a new skill'. Start learning a new skill.
Find something that interests you and approach it in a pressure-free way. Want to learn how to make cocktails? Great! Don't tell yourself you'll be a master mixologist by the end of the year – this is a sure-fire way to get to New Year's Eve feeling disappointed.
Instead, work to an achievable goal. You might decide to watch one lesson a day from Typsy's Vodka cocktails course. Never made a Moscow Mule before? Try to make one!
Above all, don't focus on results – just enjoy the experience of learning.


---
It's easy to get stuck feeling overwhelmed and frustrated when you're at home. A lot of us want to feel like we're 'making the most' of our time, but for a lot of people that kind of demand on your mental labor and willpower is just a recipe for unhappiness.
Remember: it's okay not to keep running when you've got a cramp.
Take a minute to consider how you're using your rest time, and allow yourself to enjoy it. Productivity – and better mental health – will follow.
Have a question about learning online with Typsy? We're always ready to talk.