Devin Loong is a busy man.
The two-time Australia Brewer's Cup Champion is currently running Ona Coffee's retail operations in Melbourne; preparing for the opening of their first Melbourne café; gearing up for his third Brewer's Cup championship in March; and then the World Barista Championships at the Melbourne International Coffee Expo later this year.
Somehow, he still finds time to chat with Typsy.
In today's blog post, we talk to Devin about all things coffee, the state of the industry, automation, and some sage advice for baristas looking to advance their coffee careers.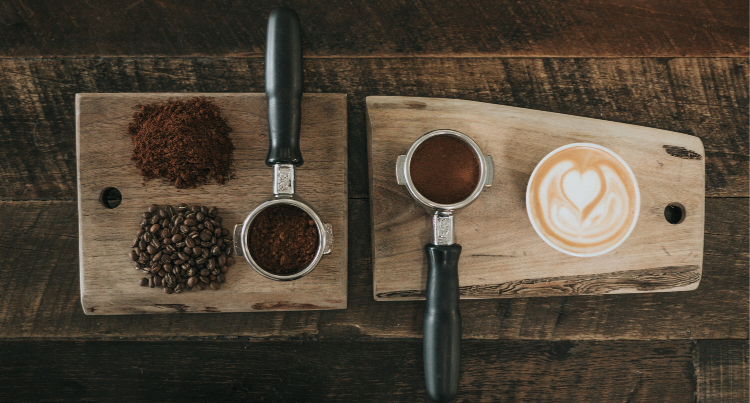 Devin starts by telling me, with a laid-back demeanor punctuated by frequent laughs, that things are "going good".
His enthusiasm is infectious, but also thoughtful – more than once, he compares specialty coffee to fine dining. It's a reflection of an industry that's changing rapidly.


---
Could you tell us about your career journey so far?

I moved to Australia in 2008 – thought I wanted to open a pizza shop! But ended up doing a coffee course, and fell into coffee. I got my first specialty coffee job… After that, I became second-in-command Head Barista. In 2014 I won my first Brewer's Cup… my first ever brewer's competition.
I then moved on to Operations Manager. I won my second Brewers Cup in 2016. After that I moved on, originally went in as a 2-I-C and I got pushed up. I then joined Ona in wholesale.
What do you think about the state of the specialty coffee industry right now?
I think a lot of countries look to Australia, particularly Melbourne, for inspiration. I do think Melbourne's plateaued a little bit in terms of offering. In Melbourne... the idea is almost like fine dining quality in a café, which inspired a lot of people. But then more and more cafés started opening, and it became a lot more competitive.
So it became a lot scarier to change the blueprint of what specialty coffee means. And that's why I think specialty coffee has become a little stagnant in a way.
We're trying to change that.
---

Learn more about coffee from industry experts at typsy.com.
---
How so? What kind of areas are you innovating in?

At Ona, we're pushing our frozen coffee beans, our reserve menu… Freezing coffee preserves it. We can serve more not only premium, but more unique coffees for longer.
So that's the whole idea… representing the coffee at its best time.
We normally have about 20 or 30 varieties of beans in reserve, frozen. The customer can go there for something unique and we can guarantee it's going to taste the same if you come today, tomorrow, in a month's time – which is good! [Laughs]
As long as there's a difference, and a comparison, people can see the value. Otherwise it's hard for people to see why they're paying a premium.
And it helps get past the idea that there's one 'coffee' flavor.
Right. We have four blends. And they all price a little bit differently – there are more expensive beans that went into making a blend because they're better quality, they have more flavor… so it creates this ability to compare. I think customers appreciate that more than just having a flat white, latte, cap.
[Ona's menu isn't your average coffee selection – you order based on the flavor profile of the blend you'd like to try, and they serve it with steamed milk. No cappuccinos or flat whites on menu.]
Do you think that's a reflection of customers looking for something more unusual? Are palettes becoming more sophisticated?

There are a number of people willing to spend more on coffee and an experience. The whole idea is more of an experience actually.
If you give them a coffee that was frozen and it tastes like any other coffee, it defeats the whole purpose. It's like going for a fine dining experience – there's no point making great food if they just chuck it on an ugly plate. So there are people who will pay for, and will appreciate, such an experience.
I think the key point is to do the basics right first. You can try to promote a place by having a frozen premium coffee, but if the service isn't great and your average coffee isn't great, it will harm this idea more than it will benefit it.
Do you think latte art is a part of that, or is it not as important as it's made out to be?

I think latte art is very important. It's the same as plating. It's the only visual thing in the coffee – it's what draws people in. What keeps them coming back will be how the coffee tastes.
So it's adding to that x-factor of what makes it an enjoyable experience.
Customers sometimes like a coffee but they don't know why they like the coffee. Them finishing a coffee is like saying, "Yep, I enjoyed this." They might not be able to tell you, "Oh, I taste chocolate and malt," but they can tell you they enjoyed it.
Do you think latte art is a talent, or do you think anyone can become great at it?
Ooh, yes, that's an interesting question. [Laughs] Latte art is a… talent, to a certain extent.
Latte art is art. There are some people who are very technical in art, because they can control their hands, they know how to pour, they practice a lot… and then there's the other side. There are some artists that are not great at the technical side, but they're very creative. So they can create something else that no one can create, but they can't execute it as well. So I think it's both.
What would you say is the number one mistake you see beginners make when they're learning?
I want to say something simple like dosing or tamping. I think that's what most people make mistakes in doing, but these days with dosing tools and auto tampers it leaves less for them to get wrong.
How do you feel about those kinds of automated barista tools?
Yeah, I love it. I think technology is made to help and not hinder.
The machine doesn't get tired. It doesn't have feelings, so it doesn't get hurt if you tell it the shot sucks, it didn't tamp right, the latte art isn't pretty… The machine doesn't have a bad night.
I always look at it from a customer's point – as long as the coffee tastes good, I think what keeps them coming back is still the experience.
The one thing the machines can never do is the human interaction side.
So automation frees you up to elevate the experience with human interaction?
Mmhmm. And it's also similar to… I don't want to say sommeliers and wine, but it's a little similar in the sense that if the coffee tastes consistent, it's a lot easier to tell the customer, "This coffee tastes like this."
If a barista comes in and he's had a good night's sleep, he's tamping a little harder. It changes the flavor. He might describe pineapple acidity, but then a customer tastes it and thinks, "This tastes more like orange acidity." They think maybe the barista doesn't know what he's talking about. It's not as pleasing an experience.
And one last question: what's your favorite coffee?
Filter coffee is my go-to. The flavor is more transparent that way… there are a lot less places to hide. Plus there's a lot more beverage, so you can drink it longer. [Laughs] Experience it warm, cool… any time of day.
Easy drinking.


This interview has been edited for clarity.
Ona Brunswick is open now. You'll find them on Ovens st, opposite the Oven Street Bakery.
---
---
Learn the barista basics and how to make some of the most popular espresso drinks with barista champion and coffee leader Hugh Kelly. Sign up to Typsy to get started!