As we begin to look towards a post-coronavirus future, hospitality venues are thinking about innovative ways to reopen - ways that acknowledge and cater to the world's newfound needs (like social distancing) while still trying to remain true to the vision and heart of the business. We can return to the success that hospitality enjoyed before, but we can't fully arrive if we haven't adapted to the post-COVID world.
Today, Typsy Blog is taking an in-depth look at why online supplier product training is going to be essential for the future success of your hospitality business.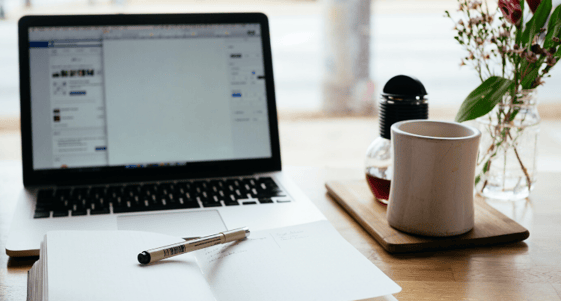 If COVID-19 had you wondering about the future of hospitality, hope isn't far off - the tide is beginning to turn. Across the globe, businesses are beginning to reopen and little by little, customer confidence is returning.
Of course, that doesn't mean the road ahead will be hassle-free. The impact of coronavirus has been incredibly far-reaching, touching every level of hospitality business and supply - from farmers to front of house staff. With so many moving parts, it's almost inevitable that at some point, you'll experience some kind of disruption to either your supply, your product training, or your staffing.
With that in mind, moving forward it will be essential to understand and fully utilize all the tools available to you to help you stay on top of all these elements of your business that can sometimes be difficult to juggle.
If you run a venue, you probably have access to at least one supplier's product training, in one form or another. Most likely, your venue is serviced by a product rep who travels out to you for product training, maintenance issues, installation, product updates, and so on.
But if we've learned anything from COVID-19, it's that the norms we took for granted - like the availability of in-person supplier support - may not always be available.
That's why online product support is vital in a post-COVID world. Here, we're looking at why you should be talking to your suppliers about online product training.
---

Did you know that Typsy can support your supplier's move to online training, even if they don't currently provide it? Typsy's Hosted Supplier Training can offer suppliers as much or as little support as they need, including help with producing video content.
Keen to see your supplier on Typsy? Send them our way - our team is always glad to help.
---
Online learning makes your business future-proof
When the COVID-19 outbreak first started making noticeable impact on the industry, the biggest concern was that we hadn't seen it coming - and had no way of preparing to weather the oncoming storm. It's a testament to the quick-thinking adaptability of hospitality innovators that necessary changes could be made to help mitigate the impact.
Still, fundamentally, the thing we couldn't prepare for was the idea that face-to-face interaction would become literally forbidden across the world. 6 months ago it would have been unthinkable. Now, unfortunately, in some parts of the world coronavirus cases are again on the rise. It's essential to use this period as a serious learning opportunity.
Coronavirus didn't just affect customers and revenue - it had macro and micro impacts on just about every level of the industry. The stay-at-home period has made it incredibly clear that remote learning is the way of the future, and may well become the norm even beyond 2020.
Moving to online systems, and especially using online learning for product training, is just good sense: it helps protect you, your staff, and your business against many of the disruptions we've seen in the last few months.
---
It gives you instant solutions, and immediate results
Working in hospitality can seem like a bit of a whirlwind. Often when staff are on shift, customers and tasks can move so quickly that questions or minor issues can end up forgotten (or end up escalating - something we always hope to avoid!).
This is especially true when a staff member has a product-specific question - unless you have a perfectly organized query system, questions or concerns can get lost before suppliers have a chance to swing by in person.
Accessing supplier product training online means you and your staff have immediate access to the information you need to keep the work day running smoothly. Simply jump online with any internet-enabled device and find the reference sheet, diagram or video demonstration you're looking for.
This kind of instant problem solving has the added benefit of drastically improving staff engagement with the products they use every day. Using the same machine constantly throughout a shift can become a bit mindless - staff going on autopilot for repetitive tasks is natural and understandable, but can result in mistakes, accidents, and even safety issues.
Staying up-to-date with product training and information can help staff think actively and critically about how they use products and machinery, keeping your workplace dynamic, high quality, and engaged.
---
You can access to-the-minute product updates - and implement them at your own pace
As a business owner or manager, one of the great things about working closely with a supplier is that you can usually access exciting new products and offers. But often, hearing about or implementing these new products can be a matter of waiting for a supplier rep to visit your venue in person.
When your supplier takes their product training and information online, it means you hear about those new products or systems as soon as your supplier makes an update.
And when you find a product you and your staff love, online product training enables your staff to revisit information and retrain as often as they wish. Your team can become bona fide experts in the products you use and serve every day - at a pace that suits you, and doesn't hurt your budget.
---
It's everything you love about Typsy, with the specific product expertise of your supplier
Learning on the Typsy platform gives you the convenience and flexibility you can only get with online training. When you learn through online supplier product training, you get all the same great benefits.
Just like the Typsy platform, completing supplier training earns you micro-credentials that can be saved and shared
Online learning bypasses the need for in-person training, meaning you don't have to make room in your schedule and training sessions are always convenient for you and your business
Learn on the go via the Typsy app
Access quizzes and additional support materials from your supplier, all in the same place
Access valuable insights and metrics with how your staff respond and engage with training
Massively reduce the cost of training - and retraining, as often as you and your staff see fit
Upskilling improves morale, communication, and trust between staff members


---
Want to learn more about the best ways to train your team? Check out The 7 best hospitality training ideas.
---
Are you using online supplier training? Leave us a comment to tell us about it!
---
Have a question? We're always ready to talk.
You might also like: