How can venues looking to expand their offering into takeaway do so in a way that both environmentally and operationally sustainable?
In today's blog post, Samantha van Zweden looks at ways for hospitality businesses to make a smoother, more environmentally friendly transition into takeaway options.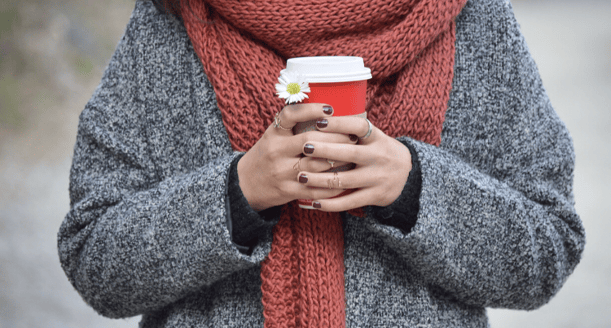 Distancing restrictions and lockdown measures across the world have seen an increase in takeaway offerings as restaurants rapidly innovate to stay in business and keep hospitality workers employed. Initially, this included a shift toward greater distance between tables (lowering overall capacity) as restaurants have quickly adapted to reflect people's reluctance to share space.
Expanding the offering into takeaway is helping to bolster both the lost business and to hearten the community as they find their way through social distancing, quarantine, or self-isolation.
Not to mention, customers are increasingly savvy about supporting ethical business practices. Embracing sustainable options isn't just good for the planet – it tells your customers, loudly and proudly, that you share their concerns and are making active choices to better the world around you.
Supporting your local community
Within the hospitality industry, business closures are widespread, and job losses too. However, these are temporary changes. The mantra we keep hearing again and again from leaders, businesses, and friends, is that 'we're all in this together'.
Customers recognize the importance of supporting local small business, which means that on those nights when they've run out of provisions between grocery shops, or when they're just too spent to cook for themselves, they'll come calling on you. As a local business, you have an opportunity here to both diversify your business in order to see this thing through, and also to support your community by being flexible and available during this uncertain time.
We've seen gin factories turn to production of hand sanitiser, florists delivering vegetables instead, and many restaurants are embracing take-away, ready meals, and grocery supply. In such uncertain times, comfort food has never been more important.
Long term sustainability
Remember the time just before this though, when we were incredibly concerned about the impact of our business on the planet? We still are, and we still can be: about three quarters of Millennials and Gen Z's say they're willing to pay more for sustainable products and services.
Luckily, takeaway packaging is a product with a number of sustainable options, and a lot of waste can be reduced with a little creative thinking. For example, business may opt not to include straws or cutlery unless a customer requests them. Below are outlined some of these options, to inform your choices around sustainable takeaway packaging.
---


Learn more about improving take-away options at your venue.
---
Plastic? Not-so-fantastic.
What are your current takeaway containers made of? And how do your customers dispose of them after use? You need to consider a number of factors when selecting takeaway packaging, including:
Sustainability of materials
Cost
How it handles its contents
Disposal
Plastic takeaway containers aren't produced sustainably, but PET plastics can be rinsed and recycled after use. By allowing for recycling, the containers can be turned into something else after their initial use. However, these are mostly seen as 'single-use plastics' and aren't likely to get your customers excited about sustainability.
A more sustainable recyclable solution is brown kraft containers, which are available as clamshells and trays. These are unlined and are recyclable with other papers as part of curb-side recycling. Paper recycling retains more quality than plastic, so the materials are much less wasteful than plastic packaging.
Bamboo containers are durable and spill-resistant. Bamboo grows very quickly, so the materials used are sustainable, using less land and labour than other options. It's biodegradable and compostable after use.
Sugarcane packaging is made from the plant's pulp, and results in a lightweight and inexpensive takeaway packaging option. The material's quick renewing growth helps to keep the cost of production manageable and sustainable. Sugarcane packaging is home-compostable, with most biodegrading within 30-90 days. They're also heat and freezer stable.
Palm leaf packaging is made from fallen palm leaves, which means that no trees are cut down in the process. Like sugarcane, it's compostable.
What about delivery?
Contactless delivery services are now available from a number of major food chains across the world, and delivery apps such as Uber Eats and Deliveroo are also offering a fuss-free drop-and-go service.
Delivery apps can make you more visible to those in your local neighbourhood looking for a meal - but they can also casualize a job that might otherwise be kept in-house. If you can afford to, it's worthwhile allocating a staff member to deliveries. This keeps the experience personal, warm, and within your control from end to end.
A new frontier
Depending on the nature of your restaurant, you might already be familiar with takeaway - or maybe this is entirely new to you. Perhaps it's a scary new frontier. After all, when providing takeaway options, you can't control the plating, or the ambiance, or the service.
However, you can control the quality of what you're serving, the impact of your transaction on the planet, and the increased trust and loyalty of your customers. Takeaway and delivery options can help you capture a new stream of income and provide comfort and sustenance to your customers when they need it most.
---
Have a question about our online learning platform or courses? At Typsy, we're always ready to talk.
You might also like: