Artificial Intelligence (AI) is a technology that has truly had a profound impact on society. Globally, it has influenced and become a critical part of many industries, including hospitality: improving and optimizing every element of restaurant operations and service.
In today's blog post, Ankit Patel talks through the main benefits of AI and the easiest ways you can incorporate technology into your venue to give business a boost.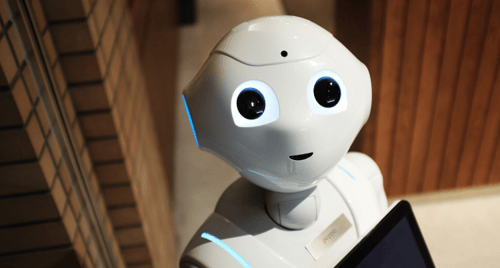 This week has seen some great news for hospitality: in many regions, coronavirus restrictions are beginning to be phased out – and hopefully it won't be long before operations can start to return to normal. But, understandably, some restrictions (particularly those around social distancing) will remain in place for quite some time. In any case, customers are likely to remain skittish of human contact for a while.
But what if you could easily limit that human contact while still providing great service?
This is just one area where Artificial Intelligence can be of help to the restaurant industry. AI is still in relatively early stages, but it's out there and getting more advanced every day. Here's your rundown of how AI can help your restaurant boom in the post-coronavirus world.
---
Remember - not all software is created equal! Luckily, Storekit's 2021 Restaurant Software Guide is the perfect place to do your research and find a perfect tech match for your needs.
---
What is Artificial Intelligence?
Artificial intelligence (AI) is a computer program that can perform specific tasks in response to input or environments. In theory (and increasingly in practise), AI mimics the behavior of humans and responds to a situation the same way a human would.
John McCarthy, often called the "father" of AI, defines it as "the science and engineering of making intelligent machines, especially intelligent computer programs".
It's undeniable that economies of the future will depend on AI. In keeping with this trend in all economic and business sectors, the restaurant industry has also integrated Artificial Intelligence into their operational structures and witnessed an upward curve in efficiency and expanding revenue streams.
Restaurant operators around the world increasingly depend on Artificial Intelligence for addressing and overcoming challenges. But how exactly can AI help your business?
Key benefits of implementing AI in your restaurant
No doubt, AI has several exciting and striking technical features which restaurant owners can find immeasurably useful. There are many ways the restaurant industry makes use of Artificial Intelligence:
Robotics
Chatbots
Smart Kiosks
Apps
Reduce human error
One of the main benefits of AI is the degree to which it can help reduce service errors. Errors happen in restaurants every day, either due to poor communication or staff making simple mistakes. With AI, the chance of an error occurring becomes almost negligible as order processing is carried out by machines.
Similarly, AI can help you reduce wastage in your venue. AI can keep track of the items that are about to expire soon, as well as brings into light those items that are being underutilized. It can also help ensure your staff stay on target with ingredients and following recipes.
Optimize service and operations
Shift scheduling for staff members and servers can be a tricky and daunting task. The amount of foot traffic and restaurant reservations can seriously fluctuate depending on the day – an effective roster ensures that you're adequately covered, regardless of how busy it gets, without wasting money on extraneous staff.
To that end, Artificial Intelligence can prove to be a useful scheduling tool. Apps such as Deputy use software to help management forecast labor needs, communicate and update schedules, and allow staff members to swap their shifts through the system.
---


---
Improve your offering
AI can help you cultivate a more appealing offering through data collection. Using AI as part of the interaction with customers can give you valuable insight into customer demands and trends which you might have otherwise missed or overlooked. AI can collect information from various sources – apps, social media, POS data – and then analyze it, giving you a pathway to improve sales, provide an enhanced customer experience, and boost profits.
Data collection can also help you personalize your customer's experience, and help you implement what's known as a long tail approach. The 'long tail' refers to the ability for service providers to cater to a wide range of niche needs, rather than casting a one-size-fits-all net, thereby improving your market appeal.
AI can help guests customize their orders as per their specific needs – allergens, preferences, trends – meaning you're better positioned to leave your guests 100% satisfied.
With that in mind, AI can allow you to offer better overall customer service. As guest requests become more niche, technology also means restaurant staff are better equipped to meet and fulfil those needs, again enhancing the guest's experience.
Smarter ordering and reservations
With the help of software like Google Home and Echo, Artificial Intelligence has helped the restaurant owners accommodate customer orders. The voice assistant's capabilities are evolving continually, and it hardly takes time to integrate this wonderful feature into the systems of a restaurant.
Artificial Intelligence developers have found innovative and new ways for incorporating this incredible technology into restaurants such as ordering through smart assistants and chatbots. These bots not only take orders, but can also assist customers with concerns, queries or requests in real time.
Kiosks are also becoming increasingly popular, particularly for Quick Service Restaurants (QSRs). Kiosks offer convenience for guests, cut down on lines, and can generally make the experience more comfortable – not to mention the usefulness of kiosks in light of coronavirus social distancing recommendations and restrictions.
These kiosks and chatbots can also streamline your reservation process. Sometimes it is essential to reserve the table in advance at a restaurant, especially when you want to go out with your entire family to dine or have dinner at a newly opened restaurant. In such cases, AI can make customer bookings an easier and quicker experience for your guests.
Customers are becoming increasingly aware of, and comfortable with, using AI to make orders and bookings with all types of hospitality venues – and implementing chatbots can actively increase the number of bookings in your venue.
Something else to consider: phone calls are losing popularity everywhere - especially with millennials, who are famously phone-phobic. Make your restaurant experience seem less intimidating, and more appealing, by giving patrons the option of booking online, or through an app, with a bot. This also has the added bonus of freeing up your floor staff - fewer interruptions to distract from in-person customer service.
---
Did you know that technology can also improve staff training?


---
The wrap-up
Regardless of your restaurant's size, AI is proving to be a vital asset for the hospitality industry. It is a fact that AI will continue to evolve and grow, helping restaurants elevate the standards of their services and cut down costs.
Used correctly, AI is a tool that can help restaurant owners and staff members reduce operational complexities and perk up revenue.
---
| | |
| --- | --- |
| | Ankit Patel is an end-to-end marketing manager at XongoLab Technologies LLP and PeppyOcean. Having written for many technology and hospitality resources, he has delivered high levels of quality content and helped many readers get answers to their questions. He loves to write about the latest industry trends. |
---
Have a question about learning hospitality skills? We're always ready to talk.
You might also like: