Once a fringe concept within the hospitality industry, sustainability has become a hot trend as we dive deeper into the 21st century. And for good reason — in a world under the continual threat of a pandemic, sustainability is more important than ever, from both an environmental and financial standpoint.
In today's blog post, guest contributor Beau Peters is back to talk us through how green initiatives can save you money while saving the planet.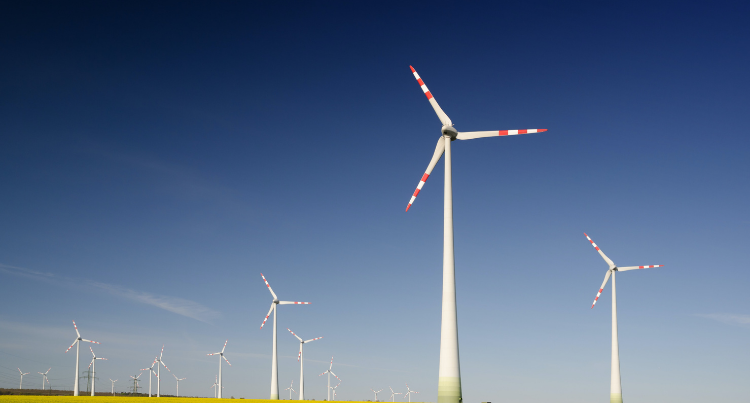 The hospitality industry is at the forefront of global sustainability efforts. In response to climate change and rising global temperatures, hotel and resort properties around the world are embracing green initiatives at an unprecedented rate.
Of course, implementing green initiatives at your hotel can help protect the planet, but you may also notice a difference in your bottom line. By conserving resources, you may find that your power and water bills are drastically reduced, and you may even be able to pass on those savings to your guests, making your business more competitive in the marketplace.
So not only are you saving money - you're potentially drawing in even more revenue!
Along with the installation of alternative energy systems and water-saving shower heads, cost-saving green initiatives can include the use of environmentally friendly cleaning products. What's more, the intentional management of your supply chain can make a big difference in regards to sustainability.
---
Defining sustainability and implementing green initiatives
At its core, the practice of sustainability involves protecting natural resources to maintain ecological balance. But that's just the beginning. Protecting the natural world is just one of the many overarching concepts in the realm of sustainability.
In every industry, including hospitality, sustainable practices can also be tailored to help protect disadvantaged populations, improve public health, and/or promote a healthy work-life balance. For this reason, the well-being and satisfaction of your employees are just as important as that of your guests, and they shouldn't be overlooked when it comes to implementing green initiatives.
For starters, make sure that every employee on your payroll, from housekeepers to the concierge and front desk staff, receives a living wage. When your employees don't have to worry about making ends meet, they're likely to be more productive and healthier overall. You may also find that employee turnover rates are drastically reduced when they receive fair and just compensation for their hard work.
And the benefits of paying your employees a living wage extend well beyond your hotel, positively impacting the community at large. Further, guests in search of sustainable accommodations are much more likely to book a room at a hotel that protects its employees.
---


A fully realised, optimized hospitality venue goes hand in hand with skilled, well-trained staff. Luckily, Typsy can help you take care of both.
Typsy's 1000+ hospitality lessons are practical, effective, and fun! You and your staff can learn more about everything from sustainable practices to cocktails to leadership skills. Invest in your staff, and they'll invest in you.
Best of all, you can access Typsy as and when it suits you.
Learn your way - starting today.
---

Making mindful product choices
Of course, sustainability is a multifaceted concept wherein employee wellbeing is just the beginning. From an environmental standpoint, the products used at your hotel also send a message to prospective guests. As you work to cultivate greater sustainability at your property, eschew chemically-derived cleaning products for their environmentally-friendly counterparts.
You should also maintain an awareness of the potential effects of using certain products. Even some of the world's most popular cleaners may ultimately do more harm than good. For example, chlorine bleach effectively removes bacteria, mildew, and mold from various surfaces, but it also emits harmful gases and can have detrimental effects on the natural world.
Thus, if you must use abrasive cleaners, such as bleach, surfaces must be rinsed thoroughly to remove all traces of noxious chemicals.
However, excess water use may seem at odds with sustainability efforts. If you're struggling to find a balance in terms of effective cleaning and water conservation, consider other ways in which you can reduce water usage. You may want to start in the rooms themselves, by installing such fixtures as low-flow toilets and shower heads. In 2014, researchers at the University of Nevada, Las Vegas, found that 54% of water consumed in the city's casino hotels originates inside guest rooms.
---
From suppliers to guests: ensuring a sustainable supply chain
But once you've covered your bases in regards to employee retention and eco-friendly cleaning products, there's more work to be done. Driving sustainability at your hotel requires the cooperation of everyone involved, from your overall customer base to the companies that you do business with. Take a good look at your supply chain, and determine where you can improve, and how you can reduce your hotel's carbon footprint.
Sustainable supply chain management should ultimately result in both cost and resource savings. Transportation is a major culprit in this regard, but you can reduce your hotel's environmental impact by choosing local suppliers, and by working with companies that use sustainable fuel sources.
---
No matter its size or location, making the choice to go green at your hotel has myriad benefits. You'll be doing your part to make the world a healthier place while also retaining loyal and hardworking employees, as well as attracting eco-conscious guests. You may even find that your hotel's reputation and bottom line get a much-needed boost thanks to green initiatives that promote sustainability.
---
| | |
| --- | --- |
| | Beau Peters is a writer with an increasingly diverse portfolio and a history in business management. He has a passion for sharing what he has learned with others and enjoys making the world a better place. When he is not tucked behind a cup of coffee and a laptop, Beau likes to meet new people and try new things. |
---
You might also like