More and more consumers around the world are choosing hotels based on their commitment to sustainability and environmental responsibility. It's no secret that hotels and other forms of accommodation can generate significant amounts of waste - whether it's water, choices of packaging, food, or energy.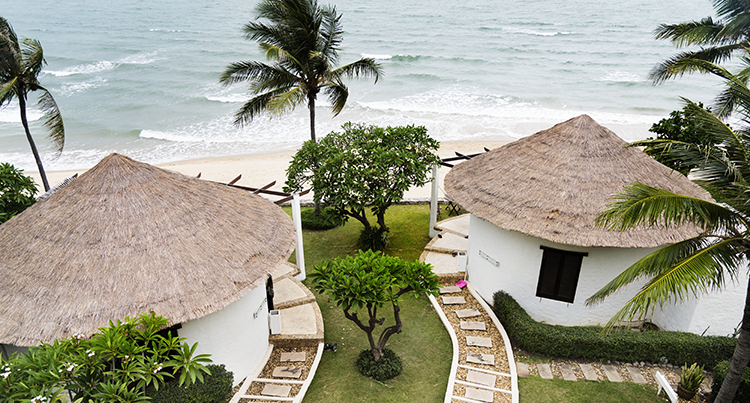 So, why should your hotel go green? There's a lot of reasons, including - of course - the importance of doing everything we can to save and preserve the world around us. But, going green can also save your hotel significant money in the long run, earn your 'green rankings' on rating websites like TripAdvisor, and encourage new business from travelers who seek out environmentally friendly places to stay.
While it may seem a little daunting to go green - particularly if your establishment has been around for a long time - it's easier than you think. We've put together a list of tips, tricks, and suggestions to get kick-started on your journey to sustainability.


Put it down on paper
Going green doesn't happen overnight. Taking steps towards becoming a more sustainable and environmentally responsible hotel must start with the groundwork. You might choose to get together a team of employees to start doing an audit of your facilities, or you might hire an external environmental auditor to make sure that you catch everything. Then, start drafting out an environmental policy and set it in stone. Put together some realistic short term and long term goals, and spend some time workshopping your 'why.' Why does this matter to you and your hotel? What would you tell a guest who asks about your environmental policies? Words are powerful!
---
Get your team on board
Significant changes to your policies and a fresh strategy around the environment will only work if your staff are with you. Try to bring your employees or team leaders in from the get-go. They are experts in your hotel as well; they may have creative ideas on green practices or be able to help tackle particular challenges. You can even turn it into a competition - support keen team members to come up with innovative ways to become more environmentally friendly and set up a rewards system. Make sure you know who your champions are for environmental strategies amongst your staff group, and encourage them to support team members to become more sustainable.


---
Encourage guests to embrace sustainability
While green practices must start with management and staff, getting your customers on board is the next important step. Many hotels now have a towel and sheets reuse policy, and allow guests to make a choice regarding whether they would like their linen and towels to be washed during their stay. Simple additions to rooms like small cards near powerpoints encouraging guests to turn them off when they are not in use can go a long way. Make sure you have a general waste bin, and a recycling bin available to guests in their room. Consider putting together a small flyer with information about your steps towards sustainability, to include in-room information for guests.


---

Typsy's 1000+ hospitality lessons are practical, effective, and fun! You can learn more about everything from finance to service and leadership skills.
Best of all, you can access Typsy as and when it suits you.
Learn your way - starting today.
---
Turn your products green
After water-saving strategies, reviewing and changing your products and packaging is often the next step in any venue's environmental journey. Most hotels offer little extra comforts to guests, and there is often lots of plastic or packaging involved. Here are a few easy tips to start reducing your impact on the environment:
Place toiletries into dispensers, instead of using plastic bottles and containers. Give guests information cards so that they know the ingredients, and try to source local and organic products where possible


Provide refillable water bottles, and the option to purchase reusable coffee cups. Get rid of plastic bags and use environmentally friendly tote bags or reusable options


If you have a gift shop or sell merchandise with hotel branding, try to source from local suppliers and commission local artists where possible


---
Make your food local and sustainable
Whether you have several restaurants, a breakfast buffet, or offer a few in-room snacks, taking the first steps towards sustainability when it comes to food isn't too tricky. First, source your produce as locally as possible, and try to cut down on packaged food. Take a look at your menu and find out where you can add locally sourced options, and where you can add in vegetarian or vegan options to reduce environmental impact. Offer guests the chance to take away any food that they don't finish, and make sure you have a kid's menu on offer. Avoid plastic coffee cups, and encourage your guests to bring their own reusable cups (you can even sell branded reusable cups of your own!). Link in with a few local charities to give food to at the end of each day, to ensure you are reducing waste and giving back to your local community.


---

With more than 1000+ online lessons available in Typsy's video library your staff can start learning hospitality skills in minutes. Sign up today and get the first 10 day's FREE!
---
You might also like: