The modern hospitality industry, just like the rest of the world, is integrating technology into its every day operations more and more (as well all the perks that go along with that). But as hospitality staff, we have a duty to ensure that the data we collect - through bookings, payments, surveys, and more - is processed securely and, above all, legally.
That's what Typsy's GDPR course is all about. By watching this course, you can help ensure your venue stays safe and compliant when it comes to guest data.
---
What is GDPR, and why is it important?
Never heard of GDPR? Well, GDPR stands for General Data Production Regulation, a set of regulatory guidelines for data security set by the EU. If you handle or process guest data and information in any way - particularly if you're in the EU, work with businesses in the EU, or host guests from the EU - this course is for you.
As members of the service industry, we collect data every day – and data is collected about us every day. Knowing how to keep your customers' personal information secure is an essential skill in the hospitality industry, which increasingly relies on digital technology to operate smoothly.
In this course, Jamal Ahmed, privacy professional and GDPR Practitioner, will walk you through the fundamentals of data protection and privacy. From data protection principles and obtaining valid consent, to individual rights and handling data breaches, this course can teach you to handle data safely and securely, keeping customers assured and happy that their information is in safe hands.
This course is essential viewing for anyone in the hospitality industry who processes, or has access to, guest personal data of any kind.
---
What you will learn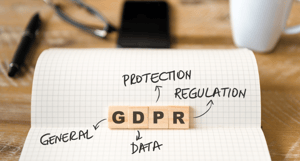 What GDPR is and who it applies to
What personal data actually means, and the types of data it's okay to process
The key principles of GDPR
The lawful basis for protecting data
The reasons and requirements for obtaining consent for data processing
Identifying and understanding individual rights around personal data
Why and how to allocate the role of Data Protection Officer within your business
The consequences of poor data security
How to report a data breach
International privacy laws
---
| | |
| --- | --- |
| | Jamal Ahmed, CEO at Kazient Privacy Experts, is an industry-leading privacy professional with an extensive record of solving enterprise-wide privacy and data challenges. Jamal works with businesses of all sizes to advise on all aspects of privacy - from strategic issues and developments in artificial intelligence to implementation of global privacy compliance programs. |
---
Have a question? We're always ready to talk.
You might also like: