Buying wine is easy, but compiling a wine list for your restaurant menu is quite tricky. There's a lot to consider: your budget, your guests' budgets, food pairing, the theme of your venue. At the heart of all these questions, your wine list really needs to do one thing, and one thing only: sell itself.
In today's blog post, Emma Willson has great tips on how to create a compelling wine list that draws guests in and keeps them coming back for more.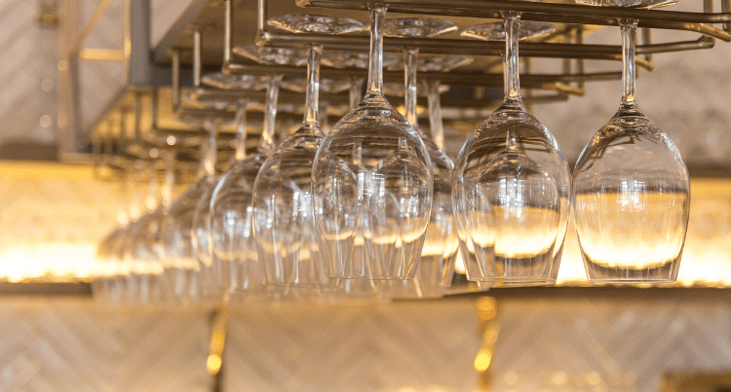 Although we've written about how to upsell wine before – and online staff training is a big help in this area – ideally your wine list is so beautifully compelling that guests can't help but be drawn to try something new (a great opportunity for added revenue per table).
Not only does this satisfy the clientele who come to your restaurant, but it goes a long way towards your bottom line. Along with first rate service and delicious food, a great wine selection has the ability to elevate the customer experience into something remarkable.
These tips will help you decide on a wine list that will best suit your restaurants needs – and fulfil your guests' high expectations.
---
1. Never list wines by price
A very common mistake restaurants and bars often make is sorting your wine list by price. It seems to make a certain sense, in that it helps your guests navigate the list easily to find what they're looking for. But the moment you arrange the wines on the menu by its price, you actively prevent your guests from exploring the full menu.
Some guests will always go for the cheapest wine; they have a budget in mind, and they stick to it. For many though, a budget can be a flexible thing – especially if they come across a wine that really appeals to them, but they wouldn't usually consider.
This is same reason luxury goods rarely have obvious price tags. The idea is to make price the last thing the guest considers. When you organize your list by price, you force people to think about budget first.
Instead of price, list wines by interesting categories – many wine lists arrange their wines by region or grape varietal, but another great idea is to list according to suggested pairings with the food menu. This encourages guests to step out of their comfort zone, and prioritize experience over price.
---
2. Your wine list shouldn't be an afterthought
When selecting wines for your restaurant, it can be tempting to choose a standard variety that fits in your budget and be done with it. But this is a huge opportunity lost to create a next-level guest experience, bring in more revenue per table, and keep guests coming back. Your wine list should be more than an afterthought – it should create intrigue and delight.
People have unique tastes in everything. Some love red wine, some love white, some prefer the flavor notes of Tanqueray gin, while some prefer whiskey. So to ensure that there is an option for every person entering your restaurant, it's important to create a versatile menu.
Also consider that guests often enjoy hearing about the specifications and traits of a wine before ordering. This is great information to include on a wine list, and be sure your servers (or your staff sommelier) are prepared to go into more detail if a guest is having trouble choosing.
---
Training staff to become knowledgable about wine, and deliver that information passionately, is a great way to improve your service and sales - but it can seem time-consuming and costly.


Learning with Typsy is practical, effective, and fun! And best of all, you can access Typsy's 1000+ lessons as and when it suits you. Learn your way - starting today.
---
3. Be careful not to overprice your wines
People always carry cell phones on them – which means they have constant access to a price-checking machine, right in their pocket. There's nothing more off-putting than feeling like you're being taken advantage of, and overpricing wines is a good way to upset your guests and discouraging them from coming back.
This is why it's important to be aware of price consistency. Although guests do expect a mark-up (it is a business, after all!), they expect a reasonable and proportional mark-up.
It's a very important distinction, and has a lot to do with perceived value: if you provide an excellent experience, an elevated price is part of the parcel with that. But the pricing needs to be consistent with the overall tone of your venue and quality of the guest experience.
So bear in mind that high prices are fine – even expected – but perceived overcharging rarely ends well.
---
4. Make your wine list Instagrammable
On a holiday last year, I visited a bar and spent a good amount of time taking photos – not of the drinks, or the friends I was with, but of the menu itself. The bar was literary-themed, and listed its drinks by the famous writers who were known to order them. This was such an interesting and fun concept that I put it straight on my social media: a great marketing tactic for the bar.
Social media is a great way to give your venue exposure and stay in contact with your customers – and the best way to get that word-of-mouth exposure is by creating a unique and interesting experience for guests.
Make your menu visually interesting, while staying true to your brand. Highlight special and unique wines on the menu – do whatever it takes to draw the eye. And speaking of unique wines…
---
5. Don't overfill your wine list
An overflowing wine list is not only unnecessary, but it can actively harm a guest's perception of your venue. As with a food menu, a smaller selection tends to indicate confidence and thoughtfulness, while a large selection shows you're confused about your branding and unsure about what you have to offer.
An excessive wine list quickly becomes unmanageable, creates wastage if you're offering glasses rather than bottles, and can result in an imbalance in your menu that will only confuse your guests. It is not necessary and authentic as well to stuff the wine list with all the wines.
Curate a wine list that stays in line with the overall message of your venue. Are you sophisticated fine dining, or are you family friendly? Are you a quirky dive bar, or a sleek modern bar for the 5pm corporate crowd? Understand what you offer, and stay true to it.
---
If there's one thing to leave you with, it's this: your wine list should be diverse, but not daunting. It's a fine line to walk – catering to as wide an audience as you can without undermining your brand – but putting this little extra thought into your wine list can make all the difference.
---
Have a question about online hospitality training for your team? We're always ready to talk.
You might also like: