Hospitality profit margins are notoriously razor-thin, so maximizing your restaurant's profitability is all about finding opportunities to upsell. Wine is a great way to do this - it can be seen as both a staple and a luxury, so you always have a little wiggle room to suggest a more premium product.
In today's blog post, guest writer Rebecca Siggers has five great tips for upselling wine in your restaurant, elevating your guests' experience and improving your revenue per table.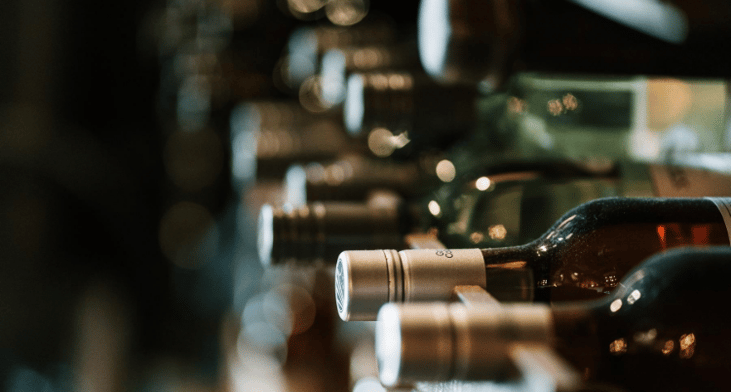 Great service is an essential element for a successful hospitality business. Guests visit venues not only to eat fabulous food but also to know that they'll be well looked after. At the same time, generating profits from a restaurant is trickier than in any other business. However, by delivering quality products and rendering authentic service, a restaurant can boost its business.
For many restaurants, wine sales can help drive revenue, as wine is a great avenue for upselling during the dining experience. It's a popular beverage, and one that guests will likely expect to see on your menu, so servers will have an easier time making persuasive recommendations – and potentially adding on significant revenue per table.
Upselling refers to successfully redirecting customers to an additional, or more expensive, product than they initially asked for. The restaurant recommendations, the day's specials, and a word from experts better help a restaurant upsell its wine list. If you know how to pitch a customer correctly with a higher quality product that matches his exact demand, you win the game of wine.
In this article, you will find a five-step process on how to upsell wine at your restaurant. All a restaurant needs to do is follow these five fundamentals steps, adopt a bit challenging task of convincing customers, and upsell the restaurant wines.
---
1. Hire a resident wine steward or sommelier
What could be better than a wine expert explaining your wine options to your guests? When a customer comes to ordering drinks, let your resident wine connoisseur attend them. A dedicated wine server, or sommelier, will explain why these specific wines fit the restaurant's collection and menu.
This way, you get two benefits. First, the wine connoisseur can help drive guests towards the more premium bottles available at your venue, improving your revenue per table. And second, this kind of in-depth knowledge can give your establishment an atmosphere of top-level attention to detail and professionalism, meaning you give guests the best service and experience possible. Not only will this increase your sales, but it also helps you create loyal customers.
---
2. Train your servers to showcase your wine
Hiring a wine connoisseur is a great way to boost sales, but not all restaurants have the budget to employ a team member just for wine. Instead, you can train strong servers to showcase wines to the customers. This has the added benefit of meaning you can provide great service to every table at a moment's notice, rather than having to wait for your wine steward to make the rounds.
Teach servers about the basic knowledge of grapes used to make wine and its origin region. Train them not to overwhelm customers by flooding them with too much information. Based on the order a customer makes, well-trained servers can identify guests that might be more receptive to being upsold, and deftly suggest similar but more premium wines.
Similarly, ensure your servers have actually tried the wine on your menu! They need to know what they're serving in order to sell it persuasively. Arrange some wine tasting sessions for your staff to make their knowledge about wines clear and consistent.
---
Training staff to upsell is essential to ensure your business remains as profitable as possible, while still delivering exceptional, genuine service. Find out more about our food and beverage upselling course here.


Learning with Typsy is practical, effective, and fun! And best of all, you can access Typsy's 1000+ lessons as and when it suits you. Learn your way - starting today.
---
3. Organize your wine list to be eye-catching and memorable
Experts say that if you put the best of your wines on the list first and last, guests look more favorably on your list in general and are also more likely to buy a premium glass (or bottle). The first thing they see, and the last item they read, makes an excellent memory in their minds. Highlight the unique wines available in the restaurant at the top, and make a separate space for restaurant recommendations at the bottom.
Alternatively, you can separate wines into types or styles, making customers more likely to read through the whole list (and therefore more likely to buy). For example, categorize wines by food pairing, interesting cocktails, grape varietal, producing country, or by the wine's body.
You can also make fun categories like 'Best from Barossa Valley,' 'Our handpicks from Spain,' or 'Incredible wines of Italy.' By classifying wines in this way, your menu is doing some of the upselling for you.
---
4. Offer interesting or unexpected food and wine pairings
Often, food and beverage pairings are a great opportunity to upsell to a customer. A well-placed suggestion by your highly trained servers can persuade guests that a certain wine will highlight, or elevate, a meal. It's part of selling an experience.
Knowing as much as possible about food and wine pairings is super important. This means servers must have an excellent understanding of the food menu as well as the wine list. Servers should understand the subtleties and complexities of what's on offer – to be able to suggest something more interesting than just that white wine and fish go together.
For example, what's more persuasive? "Sauvignon blanc goes well with fish"? Or, "a crisp, citrusy, and lighter wine with acidic traits pairs well with the tropical fruits and spicy rice of this sashimi dish?" When a server can recommend interesting food and wine pairings, backed up by an in-depth explanation of the suggestion, it elevates a guest's experience.
---
5. Sell the story behind every bottle
Amid thousands of grape varieties and winemakers today, there are stories behind every winery. Turning this storytelling into part of the dining experience can pique a guest's interest, and again gives the impression of serious attention to detail.
Don't be afraid to inject humanity into your service – a compelling story is always a great selling point. If nothing else, it helps make the experience memorable, which means you increase your return customers.
---
Upselling is a necessary skill for FOH to develop in order to maximize per-table revenue, but it's about so much more than pushing a hard-sell on customers. Skillful wine upselling takes knowledge, finesse, and the human touch to turn a regular night out into a memorable experience, and leaves your guests wanting more.
---
| | |
| --- | --- |
| | Rebecca Siggers is a passionate writer and guest blogger. Writing helps her to improve her knowledge, skills & understanding about the hospitality industry. She loves sharing that knowledge with readers. On her off days, she likes to spend her time at the nearest animal shelter, lift weights, or be nose deep in a novel. |
---
Have a question about upselling techniques for your food and beverage team? We're always ready to talk at typsy.com.
You might also like: