In today's blog post, guest contributor Jessica Romero is looking at best-practice strategies for ensuring you can not only cater to guests with food sensitivities, but even actively draw them in.
You can also learn more about food allergies in the Typsy course: Food Allergies.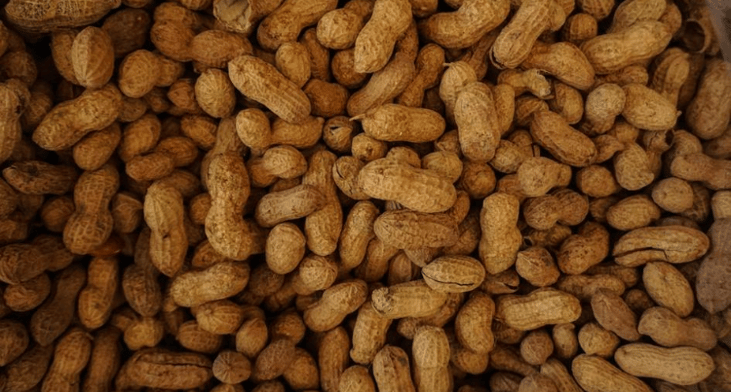 Navigating gluten intolerances, veganism, sugar-free, high-fat-low-carb, paleo, keto and so many other dietary issues has become an intrinsic part of the hospitality industry. There's a lot of emotion around food preferences and restaurants need to recognize and act on this.
So, how do you get on top of all your customer concerns without making them feel like they're a burden? Or having your servers spend 30 minutes running through the ingredient list of every dish?
These four steps will go a long way to making sure every customer feels like their dietary choices are valid and that they really are welcome.
---
1. Highlight potential allergens, sensitivities or diet choices on your menu
It's easy to identify the most common eating or dietary trends in your area. You can then highlight dishes on your menu that are suitable for each - either with a little easily recognizable icon or a word.
Vegan and vegetarian should always be a starting point. Next, do some research and see what else is popular locally. You could find paleo diets or keto making the rounds.
On the allergy side, it's easy to list what may be a problem for guests on your menu. As a starting point, the FDA has eight major ones that you can add as potential red flags. These are eggs, shellfish, peanuts, tree nuts, dairy, fish, wheat and soy.
Many people choose to add gluten to this list because it's the most common food intolerance that can cause serious discomfort and pain. Caffeine intolerance is another that's growing in frequency and may need to be added as a warning to your menu.
---
2. Train your servers to understand the seriousness of allergies and intolerances
If you serve gluten or peanuts to someone who has a genuine intolerance or allergy and warned you about it, you could get into seriously hot water. The legal kind of hot water.
It's important to train waiters in your restaurant to be sympathetic towards people who say they can't eat a particular food. People all have their reasons for not eating something, and sometimes those reasons can be life threatening. They can also relate to ingrained personal, religious or ecological beliefs, and those should be respected too.
---
Training staff to become knowledgeable about food safety, and deliver that information passionately, is a great way to improve your service and sales - but it can seem time-consuming and costly.


Learning with Typsy is affordable, effective, and fun! And best of all, you can access Typsy's 1000+ lessons as and when it suits you. Learn your way - starting today.
---
3. Ensure there's no cross-contamination in the kitchen
Going out to eat can be scary for anyone who has a severe intolerance or allergy. If you put the word out that your kitchen works hard to ensure there's no cross-contamination, you'll find you have a much greater following with people who have food sensitivities. They'll likely become truly loyal if you follow through with your promise too.
Firstly, it's important to know your ingredients well and ensure that wait staff are well versed in what goes into a dish. If a guest asks if there are tree nuts in a sauce, the answer needs to come back as positively and confidently as possible. If the waiter doesn't know, they must not be afraid to ask the kitchen for a proper answer. Staff who are clued up on the dishes will make someone with allergies or intolerances feel far more comfortable eating at your restaurant.
In terms of cross-contamination in cooking, it's important to ensure that any dish that contains an allergen does not get prepared near the others or with the same utensils. Some allergies can be so severe that if the same spoon was used to dish up a peanut sauce and a non-peanut sauce, it could cause a reaction.
Vegan and vegetarian lifestyles should be considered here too. Usually, anyone who has opted for a diet of plant-based alternatives doesn't want to eat something that's been prepared in the same pot or pan as a meat dish. Out of respect, these should be kept separate and the utensils used to stir or dish up should not be shared either.
---
4. Make sure the whole team knows about food sensitivities
If a waiter is serving a guest with a serious food sensitivity, spread the word to all the serving staff. If your restaurant runs on bookings, you can make a note of this on the floor plan for service. The point is not to make a spectacle of the person, but to ensure that everyone knows who is at risk.
It's easy on a busy night to let someone else put food down on a table while you serve another. In the chaos, the other server might put the wrong sauce in front of the wrong person. Or, they might not know to double check that the meal has no allergens in it when picking it up from the pass. If everyone knows about the sensitivity, it doesn't become one staff member's responsibility to watch over the guest.
---
If anything, food sensitivities are only going to become more commonplace, and how your restaurant and staff approach this could be a deal breaker. Making customers with allergies and intolerances feel welcome could open up a revenue stream that you hadn't tapped into before, and this is something every business owner will appreciate.
---
| | |
| --- | --- |
| | Jessica Romero is an experienced blogger, and a lover of everything organic. She is passionate about making the world last a little longer, one paperless copy at a time. |
---
Have a question about our online training at Typsy? We're always ready to talk.
You might also like: