Now more than ever, branching out to find creative ways to promote your business and brand is absolutely essential. The events of this year have proven that "traditional" (in other words, non-digital) marketing can't give you the same edge and reach that social media can. Partnering with influencers is a great way to leverage yourself into more exposure and boost your revenue.
In today's blog post, marketing consultant Shane Barker walks us through the ins and outs of influencer marketing.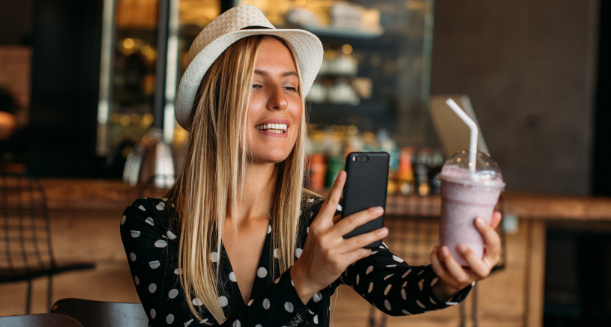 According to a Buffer survey, social media marketing has been named the "most effective" tactic by 78% of marketers. If you talk about sales, social media drives the purchase decisions of approximately 25% of consumers.
To remain relevant and tap into this trend, hoteliers need to leverage social media influencers. If done well, word-of-mouth marketing by influencers can boost brand awareness, customer loyalty, and direct bookings for hotels.
As bookings through OTAs (online travel agencies) becomes increasingly costly and traditional advertising is losing its sheen, more travelers are discovering potential destinations and accommodations through influencers.
Travel influencers and bloggers recommend hotels and provide authentic reviews. They share exclusive discounts to give value to their followers and build their credibility. In the process, they boost hotel clientele and revenue.
Want in? Let's find out how.
---
Millennial audiences want memories, not products
Being relatable and authentic, influencers can strike a chord with hard-to-impress millennials. But why does this demographic matter to hotels?
Two main reasons:
They comprise 25% of the total U.S. population.

They control 21% of discretionary consumer purchases.
However, this high-spending consumer segment is averse to traditional advertising methods. No matter how slick your celebrity-laced ads look, millennials likely won't even notice unless you reach them on an emotional level. That's why you need influencers to this all-important millennial demographic.
Experiential travel (which is big these days) enters another dimension when influencers enter the picture. They involve the audience with their in-the-moment content and engaging narratives.
You can invite travel influencers to stay at your properties and share their experiences with their followers (your potential guests). They can document the entire stay in a vlog and promote exclusive discounts and offers throughout their vlog, which can boost your income in a big way.
To improve your local area marketing, you can collaborate with local artists, stores, and artisans, and have your influencers market their wares as well.
Example: Starwood Hotels partnered with five French Instagram influencers to boost awareness and bookings for two of their Tribute Portfolio properties in Paris. The influencers shared sponsored Stories featuring their stays at the hotels.
The result? The nine sponsored posts reached 500K people on Instagram alone. Apart from the brilliant exposure that the newly-launched hotels received, Starwood also got tons of FREE user-generated content.
---


One without the other makes your job twice as hard! Luckily, Typsy can help you master both.
Learning marketing and service - and 1000+ lessons worth of other hospitality skills - with Typsy is practical, effective, and fun! And best of all, you can access Typsy as and when it suits you.
Learn your way - starting today.
---
Promote key programs through influencers
Your hotel likely has quarterly business goals anchored on conversions. To achieve them, you can incorporate influencers in your key programs. Whether it's a seasonal discount you want to promote or a new amenity, influencers can spread the word about it. This is also a crucial part of helping to build, and maintain, a clear brand.
Example: Marriott had four influencers take over their Snapchat account for a day to multiply enrollment in their guest loyalty program. Geared with Snapchat Spectacles, these content creators stayed in the hotel properties and crafted posts from a customer's vantage point.
In this video, an influencer, Jen Levinson, demonstrates all the perks of Marriott's Reward Program when she stayed at their Berlin property.
---
Invite influencers to your events
When you host live events in your hotel, you can hire influencers to build FOMO and boost ticket sales. They can also keep the audience engaged during the event and build anticipation for future events.
Example: The Hilton@Play initiative is an annual live music event at Hilton properties in the US and the UK, with A-list performers like Nick Jonas.
But there's a catch. The event is not open to the public. Only HHonors members with a certain number of points can attend it. The select group of influential invitees live-streamed the event on Periscope to encourage their followers to tune in.
For non-invitees, the incentive to visit Hilton is strong since they get to interact with famous artists and be featured in their live videos.
---
Feature influencers in your promotional videos
For hotels, video marketing is a staple. But not all hotels can afford to hire celebrities to up their glam quotient. Influencers combine oomph with affordability and add their reach and engagement to the mix.
Example: Marriott has an on-point influencer marketing game. Their influencer, Krystin Lee, created a one-minute YouTube video, celebrating Toronto's tourist spots. Coincidentally, Marriott has a prime property in the area, which was the video's highlight.
The video forges a connection between the city and the hotel that travelers will find unmissable.
---
Ready to crush the competition with influencers?
Influencers can portray your hotel brand in fun, innovative ways you never thought possible. Just be sure to collaborate with influencers whose personal brands and audiences align with yours.
---
| | |
| --- | --- |
| | Shane Barker is a digital marketing consultant who specializes in influencer marketing, content marketing, and SEO. He is the co-founder of Attrock, a digital marketing agency. He has consulted with Fortune 500 companies, influencers with digital products, and a number of A-List celebrities. Have questions? Reach Shane on Twitter, LinkedIn & Instagram. |
---
You might also like