If you're a hospitality professional looking to make waves in the public arena, chances are you've thought at least a little about marketing. Maybe you've created a public Instagram account; maybe you've booked yourself or your business a local high-profile job; maybe you've signed up to speak as an expert instructor. Whatever road you've taken, you understand – in some way or another – that expanding your audience takes some forethought.
To help you get started, Typsy has compiled this handy guide to develop your personal brand as a hospitality professional.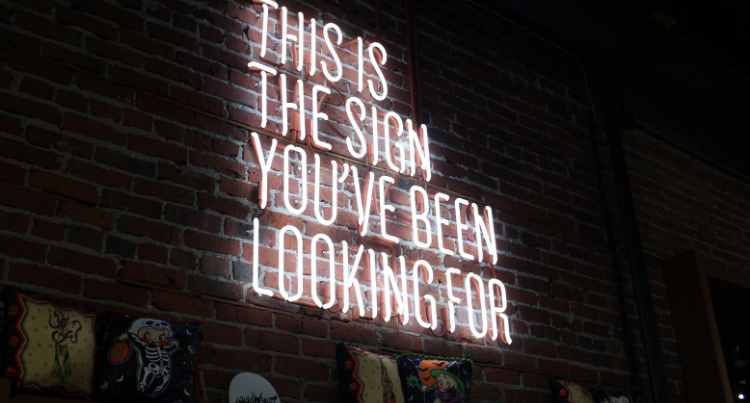 When it comes to reaching new customers, simply posting a few photos online isn't enough to get people's attention. You need to think critically and strategically about what you have to offer, what makes your offering unique, and what kind of person will find that unique offering compelling enough to actually take an action that benefits your business.
This is where building a clear and concise personal brand comes in. A personal brand is the thing that makes you so unforgettably, uniquely you – a qualitative aspect of your offering that draws your audience in and turns them into loyal customers.
To do this, there are four main areas you'll need to consider carefully:
How to reimagine yourself as the product

Developing an integrated vision: a brand personality

Thinking critically and strategically about your audience, and tailoring reach for maximum impact

Recognizing opportunities that intersect your personal brand and your audience
---
Reimagine yourself as the product
Rule number one: you're not the seller, you're the product. This is a counter-intuitive concept, especially if you already have a physical object or idea to promote. But when we say 'product' what we mean is 'commodity' – what consumers are really purchasing when they spend their money with you.
There are a lot of reasons people choose one brand over another, and it's hardly ever just because of an actual physical object itself. In fact, it's usually the opposite - they're buying into a feeling, an idea, a lifestyle, or an aesthetic.
For example, think of the last kitchen appliance you bought, and carefully consider all the choices you made that led you to that specific purchase. If it was just about filling a need, theoretically any object designed for that purpose would do just fine.
So when you decided on the specific machine you eventually bought, how and why did you make that decision?
It was a good price

It's popular online

The company has an ethical reputation

It matched your home décor or aesthetic

You wanted to impress other people with your purchase
These are reasons we routinely buy all kinds of things, but not one of these reasons has anything to do with the actual utility of the appliance. Instead, you've made a decision based on branding. The branding is how you get the qualitative information you need to make a purchasing decision – what qualities will the product bring to your life?
So when you're developing your personal brand, think of yourself as a product and develop a list of qualities you bring to a consumer's life. Are you fun? Informative? Authoritative? Aesthetically-pleasing?
Clearly define what you have to offer, then build on that.
---
Develop an integrated vision - a personality - for your brand
Now that you've clearly defined your offering, it's time to dig deeper into how your branding and marketing both convey and support that offering. Think of your brand messaging as a story. For people to understand it, it needs some internal logic and context. If you're a bartender at a speakeasy-style bar, your personal brand aesthetic probably wouldn't include pastel colors and unicorns (although, having said that... you do you).
When your brand is cohesive and clear, it enables your audience to clearly understand your brand, and your offering, in a single glance. This is why specificity is really important in branding - being really specific (arguably even more than being "unique", per se) will help you stay memorable and relevant.
Let's look at Gordon Ramsay as an example of this. If you're familiar with him, you can immediately start to picture his brand - a bit angry, aggressively competent, no-nonsense. Everything he promotes is in keeping with this brand. Just think about the titles of his shows: Kitchen Nightmares, Hell's Kitchen, The F Word, Hotel Hell. I dare say they speak for themselves.
---
You've developed a clear vision for your personal brand, but a personal brand is never "finished". What new skills do you need to learn to make sure you - and your brand - are the best version of yourself?
Learning with Typsy is practical, effective, and fun! And best of all, you can access Typsy's 1000+ lessons as and when it suits you. Learn your way - starting today.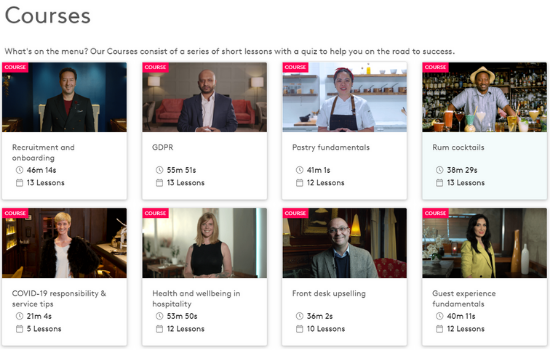 Think critically and strategically about your audience, and tailor your brand to maximize impact
Understanding your audience is an essential part of successful marketing, and there are a few ways to approach it. You might start with an ideal audience and then tailor your brand to them - a famous example of this would be the long-standing "Marlboro Man" character, which was developed to help Marlboro reach a male audience (as their cigarettes were primarily known as a "ladies cigarette" until the '50s).
You might also begin with your brand aesthetic, and distill your audience based on cultural norms and archetypes (the 'trendy hipster barista' aesthetic would probably speak better to a millennial audience, for example).
When you understand your personal brand, it gives you the tools to be able to ask (and answer) who your organic audience might be, as well as who you want to reach.
---
Seeking out opportunities that intersect your brand and your audience
Once you have a clear understanding of what your brand really means to your audience, and who your audience is exactly, you can start to identify promotional opportunities where you can combine your audience with your brand. When this is done really well, the combination is seamless - and there's unlimited potential for customer growth and, ultimately, the growth of your business.
Becoming a community instructor for Typsy is a great example of this. If you're a hospitality professional, and you're looking to expand your audience, submitting an educational video to Typsy helps you reach an audience of other hospitality professionals - and gives you a platform where you have some control over your messaging and the way your personal brand is represented.
---
For best results, all of these elements need to be considered together. You could be the world-leading authority on hospitality, but it won't get you very far if your brand is vague, too broad, or you don't have a good platform for exposure. Similarly, if you have a specific brand vision that isn't aligned to your target audience, you're going to have a lot of trouble expanding your consumer reach.
When you develop a clear personal brand and seek out promotional opportunities that align with your vision and audience, there's no limit to how far your consumer base can grow.
You might also like: