If your area usually relies heavily on international tourism to support its hospitality industry, you've probably felt the pinch in the last six months. Although many regions around the world are looking at declining coronavirus rates, the wide spread ban on international travel has been a blow to many hospitality businesses - but this may be starting to change.
International border agreements are springing up, and represent a great opportunity to reposition your business to tourists again. Guest blogger Grace Morris has the low-down on what travel bubbles are, and how they might impact you.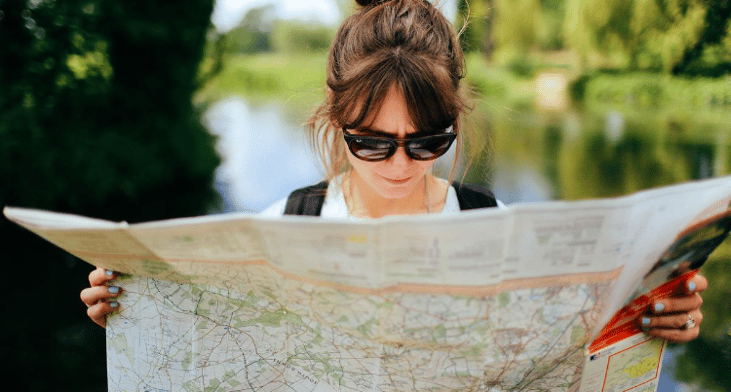 Note: as the international status of COVID outbreaks can change rapidly, be sure to consult official government websites for current information on borders, travel restrictions, and exemptions.
The pandemic didn't waste time in driving the travel and hospitality industry to a standstill. Borders were closed, airlines were grounded, and passengers didn't have a choice but to cancel holiday and business travels. In fact, the world as we knew it is no longer the same.
For many countries, tourism and business travels make a sizable portion of their annual GDP. So, quite a fortune has been lost to coronavirus travel restrictions. Looking forward, it is hard to get a definite answer to the question we are all asking:
When will business return to normal?
This is why government units are looking towards provisional measures to revive international travel inflow streams amidst the COVID-19 pandemic.
Baltic countries are working together to form and manage travel bubbles across Europe. Aruba has partially opened its borders to nearby Caribbean islands, Canada, and parts of the US. Meanwhile, China is looking at Taiwan, Hong Kong, and South Korea.
The idea of travel bubbles is steadily gaining traction, and other countries are in talks to open both domestic and international corridors.
---
Learning hospitality skills with Typsy gives you the confidence to do your job better.


Typsy is practical, effective, and fun! And best of all, you can access 1000+ lessons as and when it suits you. Learn your way - starting today.
---
What are 'travel bubbles'?
The idea of a travel bubble is simple. In efforts to safely reopen economies amid the pandemic, two or more countries that have curtailed or even eliminated the spread of COVID-19 within their borders can agree to create a bubble. It's a form of border control that allows people living within the bubble to travel freely without quarantine requirements.
Travel corridors offer an interim opportunity for businesses in tourism-dependent economies to reopen and slowly go back to normal. The success of the Baltic bubble between Latvia, Estonia, and Lithuania is setting the pace for more bubbles to be formed between other countries world-wide.
---
Why are travel bubbles a welcome idea?
International travels and tourism are among the major pillars of several economies. According to the European Commission, tourism makes up about 10% of the EU's total economy, with countries like Croatia benefiting largely from expenditure by foreign travelers and tourists.
In the UK, travel bubbles are becoming a major discussion. According to the CEO of UK's Business Travel Association, "Business travel contributes £600 million ($750 million) a day to UK gross domestic product. It's vital that we make this possible now and in doing so, reignite the British economy."
Travel bubbles will allow quarantine-free travel between countries and drive the reopening of cafes, pubs, bars, hotels, and other businesses patronized by tourists and business travelers. Rebuilding these markets would mean a significant boost for hospitality businesses and tourism-dependent economies.
Coupled with forward-thinking strategies and developing a strong online presence, travel bubbles represent a great opportunity for businesses to reopen, and may be an indication of what the future looks like for hospitality and tourism. In any case, they're certainly a step towards resuming regular operations across the industry as a whole, for both big and small hospitality businesses.
The pandemic is also driving a significant global acceptance for remote work and this is largely driving the need for travel bubbles. Several collaboration, management, and time tracking tools are making it easy for employees to work from anywhere. So, nomadic workers are increasing and they'd want to explore nearby countries as they work remotely.
---
How are countries planning to make travel bubbles work?
As many countries are forming travel bubbles, formal agreements are being put in place to restrict further spread of the COVID-19 virus. Travel corridor agreements are mandating governments, tourism agencies, airports, and airlines to collaborate for efficient risk management.
Authorities are putting real-time public health measures and testing infrastructure in place. For example, a business traveler looking to enter Singapore must have a certificate showing a COVID-19 negative status. Additionally, a business traveler must be sponsored by a government agency or company.
However, other countries are setting up less strict guidelines for travel bubbles. That said, real-time monitoring and contact tracing are being put in place across the world.
---
Could travel bubbles be a long-term solution?
While travel bubbles offer an immediate opportunity for phasing in tourism and business travel, it's a short-term solution. It only offers a partial solution with many countries being left out of the picture.
Ultimately, however, some tourism is better than none. If governments and relevant stakeholders can find a balance for both the economic and public health concerns of travel bubbles, it may be a long-term solution for international travels and economic recovery amid the pandemic.
---
International travel is critical for the recovery of many economies, especially for nations which rely on tourism as a large segment of their GDP. Although travel bubbles aren't the perfect solution, it offers a first step forward.
As governments struggle to flatten the curve and boost economic recovery, travel corridors will go a long way to drive the world back to normalcy. Tourism, business travels, and hospitality businesses could be back up sooner than we all imagined.
---
| | |
| --- | --- |
| | Grace Morris is a tech and digital marketing enthusiast who loves to travel and is passionate about learning new emerging trends in digital media and the internet. Her interest in helping businesses leverage their digital authority has led her a career as a Digital Content Specialist in Traqq. Her next goals include writing a book and becoming an event speaker. |
---
Have a hospitality training question? We're always ready to talk.
You might also like: