Direct marketing for your business post-COVID might be an intimidating thought, especially because of how much the market has changed. But that's also why this is exactly the time to launch a new campaign - audiences are ready to give you their attention (and their business). You just need to make yourself visible with great marketing.
In today's blog post, Maja Nenadov is looking at three examples of really effective direct marketing campaigns from this year, and what we can all learn from them.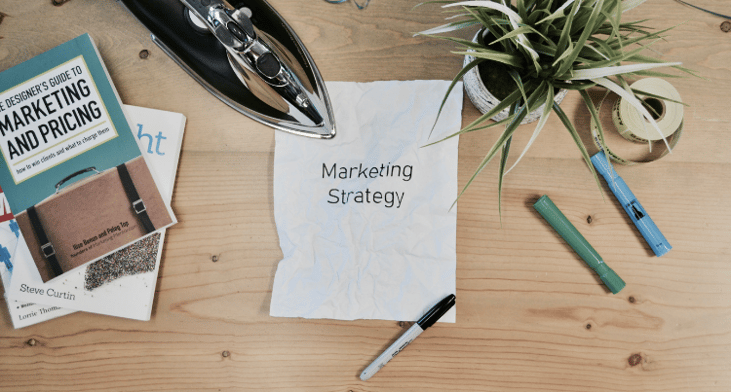 When Destination Marketing Organizations (DMOs) were making their initial marketing plans for this year, nobody in their wildest dreams would have imagined that a few weeks later they would be forced to run campaigns actively encouraging people not to travel.
The entire industry was being put on hold, but DMOs also had a responsibility to their audience: encouraging people to be responsible, and avoid traveling.
Direct marketing campaigns acted fast and came up with some excellent solutions to encourage people to stay at home, while still raising the profile of their destinations and products.
By taking a close look at these three examples of awesome direct marketing campaigns, we learn three things that can help us when we're planning our own marketing strategies:
Understanding your customers
How to hit the right tone
Staying true to your brand
With that in mind, let's take a look at a few examples of great responses to this bizarre and difficult situation:
---
1. "Showing Love for Great Britain" - Visit Britain
British culture remains a major draw to Britain, and this is one of the most powerful assets that Visit Britain has. They also know how to use it in the right way, no matter the situation.
So it's no surprise that the campaign "Showing Love for Great Britain" was centered around culture. They understand deeply what their key selling points are.
Visit Britain promoted different aspects of their culture across all social media platforms and ideas on how to experience British culture from the safety of home. Whether you needed a movie recommendation, Spotify playlist with British biggest hits, recipes to make your own afternoon tea, or wanted to participate in a pub quiz from home, they had you covered.
What was so powerful about this campaign was the way that they managed to send two opposite messages - to encourage people stay at home, but also invite people to visit once it's safe again.
This could have been a very conflicting and confusing campaign, but Visit Britain knew how to communicate with their audience effectively. Their priority was, of course, people's health and safety. But their constant call to action to experience British culture from home was, in a subtle but very effective way, keeping Great Britain on the top of their audience's mind.
---
Hospitality is about great service, but it's also about great marketing. The best hotel in the world is no good to anyone if no one knows about it!


Learn about hotel and hospitality marketing - and 1000+ lessons worth of other hospitality skills - with Typsy. Access Typsy as and when it suits you and your team.
---
2. "Can't Skip Hope" - Visit Portugal
One of the perks of traveling around Europe is how easy it is to move from one country to another. So when travel bans were suddenly introduced, it was a sign that the situation was escalating rapidly, and was going to be far more serious than many anticipated.
At that time, while still processing the reality of the problems we were facing, people needed to understand why it was important to follow all health measures. But they also needed to hear words of hope. Visit Portugal, through their campaign "Can't skip hope", managed to do both using a perfect combination of appealing footage of Portugal from the times before, and some inspirational narrative.
With the breathtakingly beautiful scenes of Portugal, they aimed to inspire viewers to imagine the better times that would come, while at the same time explaining that the sooner we all stopped, the sooner those better times would arrive.
The strength of this campaign was in the positive, uplifting emotions it triggered. Visit Portugal knew how to use the right words and tone of voice to speak to their audience in order to achieve this, while at the same time still showing the beautiful scenery of Portugal, which will be waiting patiently for the viewer when the time comes.
---
3. "Seven Minutes in Saint Lucia" - Travel Saint Lucia
When thinking about tranquil, peaceful places, most of us imagine ourselves on a beautiful island, lounging on a soft-sand beach, with pristine water lapping nearby. Travel Saint Lucia knows that well - so when the entire world faced the pandemic, they offered a safe, peaceful, virtual space to people around the world to come and unwind, even for just a few minutes.
Travel Saint Lucia responded to the pandemic by launching a social media campaign called "Seven minutes in Saint Lucia". Twice per week, they aired short-form videos, which allowed viewers to glimpse the authentic Saint Lucian lifestyle.
From yoga and meditation sessions to cooking and cocktail making classes, Travel Saint Lucia transported their audience virtually to the island, by showcasing the unique island experiences. They also allowed the viewers to get involved in the social-distanced, stay-at-home life we were living at the time.
What made this campaign stand out was its authenticity. Travel Saint Lucia did amazing work in communicating the island life experience through videos. Even better, the videos were offering a real sense of escapism and peace, at a deeply uncertain time when people were really craving these feelings.
---
What can we learn from these campaigns?
After months of lockdown, many regions are moving towards a careful return to normality. Hospitality businesses are starting to open their doors again, albeit with some changed operations and a new perspective.
So when we think about next steps, we can start by looking at these marketing campaigns - there are some really good lessons to take away.
The importance of knowing your customers
These campaigns showed us once again how important it is to have proper customer persona profiles in place from the start. We should never stop learning about our customers and target audience.
Everything starts with knowing your customers. The more you know them, the better you can serve them. You know how to communicate to them, how to send your messages in a way they will engage them.
Hit the right tone
Another thing these campaigns all had in common was absolutely nailing the tone to communicate their message as effectively as possible. Visit Portugal was inspirational, uplifting, and hopeful. Visit Britain opted for a more entertaining but knowledgeable style, while Travel Saint Lucia made use of the country's trademark tranquility, and peaceful atmosphere.
All of these DMOs also had to adapt to reflect the sudden changes. They needed to show empathy with their audience, to support them, and offer them hope.
Always stay true to your brand
Lastly, always be true to your brand values, mission, and your vision.
Almost every DMO launched some kind of campaign in response to the pandemic. But those who stayed authentic and genuine, and really thought about their audiences, were the ones who really stood out.
---
| | |
| --- | --- |
| | Maja Nenadov is a marketing consultant and a founder of Destination Marketing, a specialist design and marketing agency for the travel, tourism, and hospitality industries. With over ten years of experience in the industries, she is passionate about helping travel and hospitality businesses thrive, and is an animal rights advocate who believes in sustainable, zero-waste traveling. To get in touch, visit Destination Marketing or connect with her on Instagram. |
---
Have a question about online marketing courses for the hospitality industry? The Typsy team is always ready to talk.
You might also like: