2020 has been a heck of a wild ride. Weird and challenging... but also inspiring. Hospitality has battled hard to make it through, but you guys are still with us - upskilling, learning, ready to face new challenges every day.
So let's look back at the information you most wanted to know from Typsy Blog this year. Here are our top 10 most popular articles from 2020.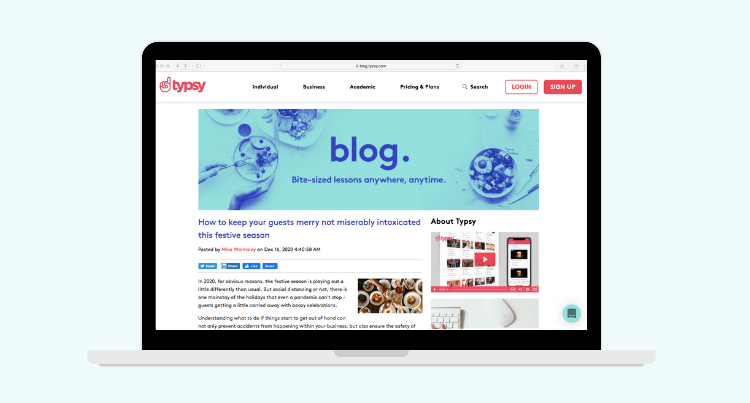 1. The 7 best hospitality training ideas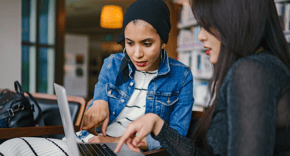 Alright, so this one shouldn't come as much of a surprise. After all, hospitality training and learning is what being a Typsy member is all about!
This article talks through the most effective ways to turn your staff into hospitality superstars - everything from orientation techniques to learning styles.
---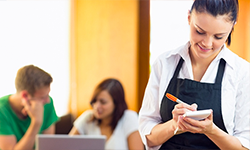 Being a restaurant server is a unique job: it can be incredibly stressful, but to do it well you can never let that stress show.
Etiquette is all about how you position your guest to have the best experience possible - and there's a lot more involved than just being polite.
This article explains the best ways to interact with your guests to ensure you're delivering great service every step of the way.
---

A COVID-19 update on a well-loved article, this piece explores the information you need to know to ensure your restaurant's menu is as strong as it can possibly be.
Discover everything menu concept to supply chain and costing to keep guests coming back hungry for more.
---

A Typsy Blog classic, and an absolute must-read for newcomers to the industry.
This article contains all the most important tips for starting your bartending career off on the right foot and finding your groove, from someone who's been there and done that.
---

Learning with Typsy helps you and your team develop the kind of high-level skills you need to solve problems and deliver incredible guest experiences.
Typsy lessons are practical, effective, and fun! And best of all, you can access 1000+ topics as and when it suits you.
Learn your way - starting today.
---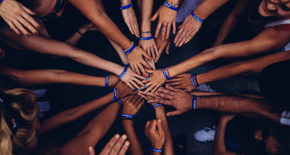 There's no denying that this year came with a lot of change. In some cases, that meant retraining the team to understand the new market better; in others, it meant fresh faces.
Either way, good induction was a key part of moving forward.
This article looks at some awesome team building ideas to develop good working relationships with your coworkers - super important, especially this year!
---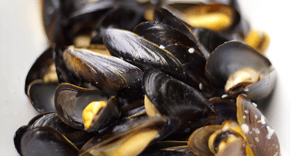 Yikes! A restaurant's worst nightmare - but rightly or wrongly, accusations do happen, so everyone on staff needs to be prepared with how to handle this tricky situation.
This post talks through how accusations can come about, the impact they can have on your reputation, and exactly the steps you need to take both with the customer and with food health and safety authorities.
---
No prizes for guessing why this post was so popular! Food delivery has become The Thing in hospitality - it's convenient, it's safe, and it's another opportunity to provide excellent service that keeps customers returning to you again and again.
In this article, we look at the best ways to approach food delivery, and the different options you have available to you.
You can now also take Typsy's course on Food delivery operations for an in-depth explanation of how it all works and best practice strategies for success.
---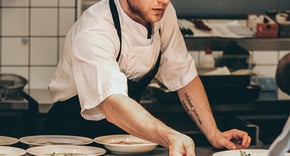 Sometimes we just need that feel-good factor - and who doesn't love a solid success story?
This article is pure inspiration: seven people who had their hospitality dreams come true on TV and saw it through to success in real life.
What could be better?
---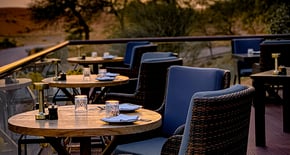 Front of House in hotels can seem glamorous at times - fast-paced, the customer-facing side of the business, where all the guest interaction happens.
But if your Back of House strategy isn't as strong as your Front of House, you're going to run into problems.
This post looks at the often underestimated influence and importance of BOH operations in a hotel - and how BOH and FOH can work together harmoniously to create awesome guest experiences.
---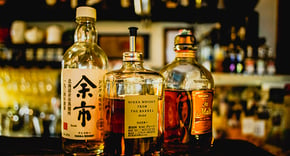 Whiskey can be an acquired taste, but for hospitality professionals who work with alcohol - either as bartenders or as servers - it's one of those things you just need to know about.
Whiskey connoisseurs can be a picky bunch, but you can get prepared to serve the world's most discerning guests with this awesome article, breaking down your need-to-knows.
---
Stay tuned for more 2020 favorites from Typsy!
In the meantime, you might also like: