Any hotel can be separated into two groups - front of house (FOH) and back of house (BOH). While both sections are equally crucial to success, staff members share vastly different responsibilities.
In this blog post, we look at why BOH and FOH staff members are as equally important for hotels and need to work together.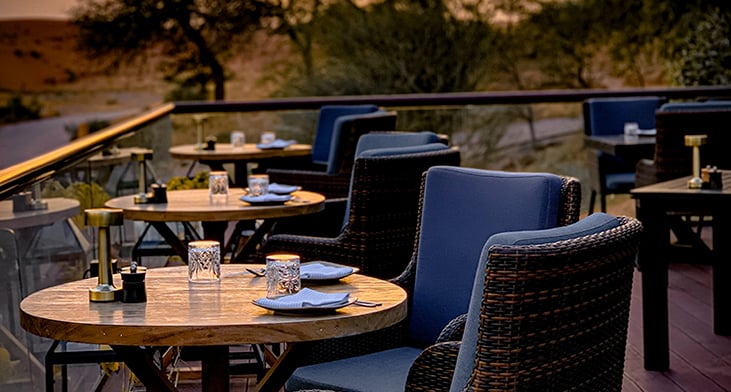 Front of house employees are adept at dealing with customers face-to-face. Today's hotel guests want personalized solutions, either via a product or service. FOH must think on their feet and stay prepared for any situation. Back of house, on the other hand, are the silent cogs in the machine, making the whole operation run. Without either, a hotel could not function.
The importance of BOH for hotels
In a hotel, the BOH is all the behind-the-scenes areas and personnel that guests don't see. Hidden away, BOH acts as the central command center, keeping operations moving smoothly.

Disney utilidor system - 392,040 square feet of underground utility corridors - is an excellent example of BOH operations in the hospitality industry. These tunnels allow employees to move freely around the park, sans costumes, without tampering with the guest experience. Even at an amusement park, guests aren't meant to see what's going on behind the scenes — it will kill the magic. It is exactly the same for hotels.

Managers delegate tasks and determine what needs to be done. Maids clean rooms, wash sheets, and prepare inventory. Marketers reach out to potential guests to offer deals and entice new bookings. While these positions don't interact with guests face-to-face, they are no less important to a hotel's success. Without BOH staff, no business in the hospitality industry would be able to survive.

Common BOH positions includes:

Executive chefs
Event planners
Stock manager
General manager
Spa manager
Back of house also refers to areas that typically aren't seen when a guest books a stay. This includes places like the kitchen, storage area, laundry room, and business offices. While only employees see these spots, it's still crucial to maintain order and cleanliness, just as in the front lobby or other common areas.
Just like the FOH, BOH employees follow a strict hierarchy and a specific set of tasks for each position. A hotel can thrive when all BOH employees complete their duties and work in sync.


---

The importance of FOH for hotels
The hospitality industry relies on the shoulders of the front of house staff. Whether it's the front desk, hosts, servers, or concierge, these people are responsible for projecting the value and mission the hotel wants guests to experience.
When a guest first arrives, the FOH staff are the first they will encounter. Perhaps they'll stop at the valet to have their car parked. The front desk staff will process payment, and the bellman will take bags ahead to rooms. Plus, guests can speak with the concierge about local dining options, best attractions, local transit, and more.
Common front of house positions includes:
Valet
Bellhop
Concierge
Front desk
Guest services
FOH efforts are critical to a hotel's success. Hospitality is all about providing genuine and positive interactions, something FOH staff offer on a day-to-day basis. These employees must be able to predict guest expectations and outcomes - often in real-time - and make adjustments to provide the best solutions.
For example, a guest might approach a front desk worker, furious about a neighbor down the hall with a loud TV. In turn, the worker must find the root of the issue - which often takes plenty of questions - and determine the best course of action. For a noisy neighbor, staff might suggest a switch to a different room.
---
Unbeatable service starts with happy, confident staff.


A fully realised, optimized hospitality venue goes hand in hand with skilled, well-trained staff. Luckily, Typsy can help you take care of both.
Typsy's 1000+ hospitality lessons are practical, effective, and fun! You and your staff can develop a more well-rounded understanding of what it takes to deliver an incredible hospitality experience to every customer, every day.
Best of all, you can access Typsy as and when it suits you.
Learn your way - starting today.
---

How BOH and FOH can work in harmony
A successful hotel is one where BOH and FOH work together in harmony. Harmony can be challenging to achieve, especially when communication between staff members is limited.
Due to the nature of each role, BOH and FOH staff may not interact often. Plus, when they do, their varying responsibilities can lead to misunderstandings, which affect the quality of a guest's experience. To provide the best possible service, adopt new practices to encourage communication and teamwork between front of house and back of house teams.
If your hotel offers in-house dining or catering, consider offering a staff meal. This morale booster will bring both sides of the house together, allowing employees to bond over shared food and set the tone for the rest of the shift. A shared meal also allows staff to get to know one another better and gain a newfound sense of understanding.
Some hospitality businesses tout team-building retreats and exercises.
The Phoenician in Arizona offers an experience called team orienting, where employees are dropped off in the middle of the desert and have to work together to find civilization. At the Broadmoor in Colorado, staff can take part in a golf tournament on one of three championship courses. You can arrange a culinary cook-off and blind wine-tasting challenge in the cooking studio at Salamander Resort and Spa in Virginia.
The goal is to establish relationships, build camaraderie and open the lines of communication.


---

Front of house staff are the face of the hotel, interacting with guests and providing an experience. Back of house employees, on the other hand, work behind the scenes to ensure everything is running smoothly. While each team has different responsibilities, they should ultimately work as a single unit. When FOH and BOH are in sync, a hotel can flourish and exceed guest expectations. Learn more in the Typsy course HERE.


---
| | |
| --- | --- |
| | Kacey Bradley is the blogger behind The Drifter Collective, an eclectic lifestyle blog that expresses various forms of style through the influence of culture and the world around us. Along with writing for her blog, she has written for sites like U.S. News, Hotel Online, SevenRooms, Point 2 Home and more! Follow Kacey on Twitter and subscribe to her blog to keep up with her travels and inspiring posts! |
---

You might also like: