Long-time hoteliers know how fast the world of hotel management has changed over the last decade. Weeks passed where your schedule filled with coordinating food shipments, rotating staff members and ensuring you stayed ahead of your competitors. Occasionally you'd pass through a busy or slow season and adjust your room rates accordingly.
Now, hotel managers have to handle a long list of responsibilities that come with their own influencing factors. Every decision must be thoroughly researched and considered before even the slightest changes to things like room decor. There's a list of reasons why you have to think things through from different angles, especially when it's time to raise or lower your room rates.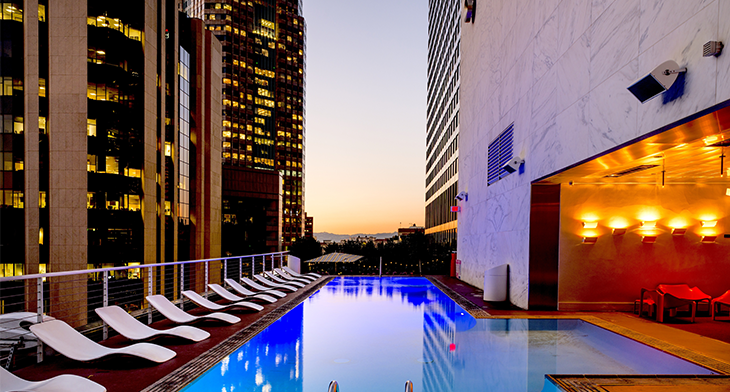 Before you make any pricing strategy moves, consider eight things that affect hotel room value. They may change how you think about your property and help you realize the true potential each room holds.
1. Negative online reviews
No business likes getting negative online reviews. They're easy for potential first-time guests to read and believe, no matter who posts it or how much truth it contains. No one wants to pay hundreds of dollars to stay in a room that previous guests hated. Pay attention to the reviews your hotel receives to gauge an appropriate room price.
2. Economic highs and lows
In late 2007, America experienced the worst economic recession since 1929. Since then, the economy has slowly recovered and allowed people more financial freedom. That liberates current and future guests to pay a higher fee for the rooms they book. Pay attention to the state of the national economy and read about state-wide economics to determine how much your guests will spend. Base the price on your hotel's location and where most of your guests come from.
3. Local competitors pricing
You always want to stay competitive with the hotels around you. Match your room rates to the nearby hotels that offer the same quality service. You can then flex the rates so guests get more for their money, even if it means splurging a bit more to access the better amenities at your hotel.
4. Types of rooms
Room type plays a significant role in how much guests should pay for their stay. A presidential suite and a room with a single bed shouldn't cost the same because one offers more space and exclusive features. Come up with a base price for what a square foot of a room costs to get a reasonable estimate of where a rate should start. Charge more or less than the standard fee if a room has things like a coffee bar, jet tub or private balcony with a good view.
---

Typsy's 1000+ hospitality lessons are practical, effective, and fun! You can learn more about everything from finance to service and leadership skills.

Best of all, you can access Typsy as and when it suits you.
Learn your way - starting today.
---
5. Building and room cleanliness
Guests will want you to come down on your room prices if they feel they need to compromise on the cleanliness of their stay. Staff should thoroughly clean every suite daily, and management should look for pest solutions to stay ahead of potential building-wide problems like cockroaches and ants. A cleaner hotel creates a more pleasant environment for guests, who will understandably pay more for a sanitary place to stay.
6. The hotel's location
Where you built your hotel influences how much you can charge for a room. Tourist attractions and large cities need places for visitors to stay, but they can also hit a supply-and-demand snag if prices don't adjust along with the fluctuating tourist numbers. People will pay more to be close to what they traveled to see or do, but only if the rate is competitive with other hotels nearby.
7. Access to room service
Don't forget that room service is an amenity, not necessarily an expected standard. You can charge a bit more for accommodating room service orders since it increases work for hotel staff and requires more money spent on keeping the kitchen open longer.
8. Hotel guest and staff technology
Technology can make it easier to run a business, and it's also a reason to up your room rates. High-tech cybersecurity programs or even a mobile app that replaces physical room keys increases the value of your hotel. Guests will pay more for updated services and virtual protection, especially considering hackers have made headlines for stealing personal information from public venues.
Think about these factors and if they could apply to your hotel. They might help you get a better perspective on how to approach and handle room rates, leading to greater financial success.
Learn how to provide stellar service to every customer in Typsy's Housekeeping Principles course. Sign up today and get the first 10 day's FREE!


---
| | |
| --- | --- |
| | Kacey Bradley is the blogger behind The Drifter Collective, an eclectic lifestyle blog that expresses various forms of style through the influence of culture and the world around us. Along with writing for her blog, she has written for sites like U.S. News, Hotel Online, SevenRooms, Point 2 Home and more! Follow Kacey on Twitter and subscribe to her blog to keep up with her travels and inspiring posts! |
---

You might also like: