After being one of the most prominent industries hit by the pandemic, the businesses that bounce back will be more competitive than ever. Running a hotel is challenging in itself, and winning clients is one of the more challenging parts of the job, especially now with the ongoing coronavirus situations, clients prefer businesses that they can trust. Writing a winning hotel sales proposal is crucial in the hospitality business. There's a lot to discuss, but let's start with definitions.
Read on to know what our guest blogger Nicole Garrison's views are on winning more hotel guests.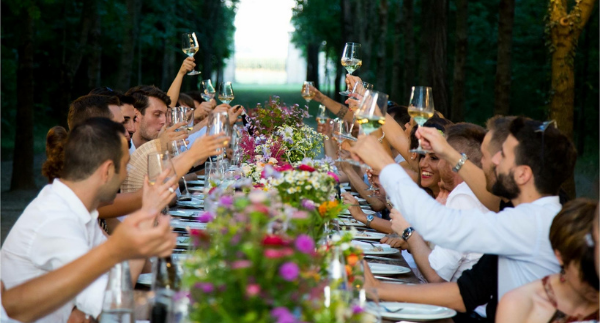 What is a hotel sales proposal?
When someone refers to a hotel sales proposal, they refer to a document that hotel managers create in response to a prospective client who wants to either stay at or host an event at the hotel.
A hotel sales proposal (HSP) should include all the details the prospective client needs to know to book your hotel, from processes and costs. The key point is to convince the client that your space is the most suitable for what they are planning.
---

Typsy's 1000+ hospitality lessons are practical, effective, and fun! You can learn key hospitality skills from front desk upselling to housekeeping essentials. Invest in your future!
Best of all, you can access Typsy as and when it suits you.
Learn your way - starting today.
---


What to include in your hotel sales proposal
1. Tell your client what to expect
Your proposal is your time to make your venue shine! Make sure to carefully outline the services you will provide, the timeline of your offer, and how it will be delivered. Ensure your writing is coherent to ensure that your client understands all the information you have included and can effectively share and respond to your communication.
Using positive language is also very important to set a collaborative, easygoing but professional tone. Check out Online Writers Rating - a supreme site to gather inspiration on writing styles, order research, or craft a paper.


2. Outline the why
Your proposal is the perfect opportunity for you to demonstrate why they should pick you. It's essential to show not only what you are offering, but the philosophy behind your services and your brand. Think to yourself: what sets your venue apart from your competitors? Then outline all the aspects you come up with. For example, if the client is looking to host an event, you could include options for catering menus, A/v pricing, and other sales collateral.


3. Use testimonials
A great way to make your proposal stand out is to use testimonials from satisfied clients! Your customers are your friends, and you can use their testimonial power to showcase the passion and expertise of your staff, your professionalism and service, and their great experience in using your venue!


4. Make your proposal personal
When writing your proposal, have your prospective client in mind at all times. Put yourself in their shoes and try to imagine what would you like to see and hear about your venue. Put the client's needs at the forefront of your response and try to answer any questions or concerns they might have.


5. Justify the costs
Outlining and explaining the cost to your client is extremely important. Carefully lay out the materials, space, and people involved along with a timeline. The more organized you are, the more likely it is for you to win the client. Don't leave any blind spots in your proposal.


6. Include visuals
In the digital age, images are a key part of transmitted information. In your proposal, you should include pictures to show exactly what your service will look like. From what your property looks like, to your logo - your proposal should be carefully designed to not tire your client. Make it easy to navigate, and when you can, include links to videos that further justify or complement the information you are providing.
7. Add some exclusives
Your proposal should be more than just an endless list of services and costs. It should reflect your brand and your mindset. Gain some ideas on wording your vision and find the right professional that can help you! There are several ways to make your proposal more enticing - adding an extra service as a gift will definitely wow your client!
8. Highlight your safety protocols
After the pandemic, many things have changed. Adhering to safety protocols is the new normal, and your prospective client must know how seriously you take these measures and how you will apply them. From the behavior of your staff to food preparation to cleaning services and social distancing, outlining the way you are planning to keep your client and your staff safe from the virus is as important as providing the service itself.


---

At the end of the day, the prospective client wants to see your venue's offers, and what makes it better than the rest. Show them what a great experience you can provide, and before you hit send, consider:
Is everything that you could think of included?

Are the photos and visuals you provided appealing?

Have you prepared your proposal with your client's needs in mind?

Have you included a testimonial?
Once you've hit send, don't forget to follow up and propose a meeting for further discussion to answer your client's questions and get the ball rolling!
---
| | |
| --- | --- |
| | Nicole Garrison is a content marketing strategist, writer, and editor for the past few years. She pays particular attention to quality research. Nicole consistently attends different courses, seminars, and conferences that keep her knowledge up to date. Besides, she also writes the best essay writing service reviews. In her free time, Nicole is a passionate runner and traveler. |
---


You might also like