The hotel industry is the pinnacle of customer service. Hotels compete within the industry by providing excellent facilities and top-tier guest services. With the booming home-sharing market rising as a competitor, hoteliers are looking for ways to improve now more than ever.
In this blog, Emily Burton presents five tips to help you improve in the hotel industry.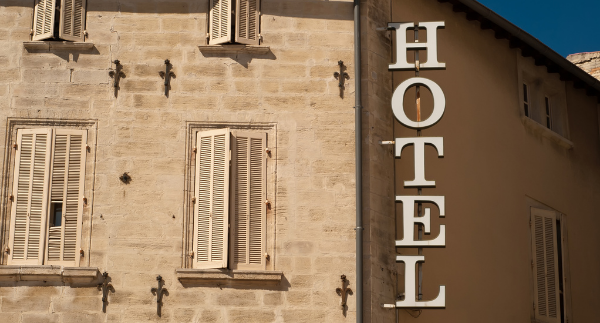 1. Show great care for your employees
Your staff is the hallmark of your service. From the front desk associates to laundry services, everyone plays a vital role in one goal: providing the best service to promote repeat guests. If you show great care for your employees, it shows in their job performances. For example, housekeeping is the main line between your hotel and a great review. You can show appreciation with something as simple as keeping a fully stocked housekeeping mobile cart ready for them for every shift.
The hotel industry is unique in that every department is reliant upon another. Your front desk associates can't check guests into rooms if your housekeepers haven't cleaned them; your housekeepers can't clean them if your laundry department hasn't supplied them with linens. Relating associate performance to the hotel's overall performance instills purpose. When your employees know that what they do has a profound effect on guest experience and hotel performance, they take more pride in their work and understand their importance in the experience.
2. Make training an on-going process
Training should be more than a one-time process. Each day and every shift presents an opportunity to train. The hotel industry is often high-paced, but training doesn't have to halt production or be time-consuming. Rather than making your employees sit through lengthy training modules and seminars or requiring them to sit at a computer and take test after test, you can use performance support training to guide them on the job with visual recognition so that information is more easily retained.
3. Prioritize technology
Hotel technology updates consistently, and the goal is usually to provide faster, better service for guests and optimize productivity for employees. An updated property management system (PMS) is an absolute must; it facilitates communication between the front desk and housekeeping during the check-in and check-out process, generates reports and manages the staff.
In larger hotels, housekeeping assignments can be processed on software that allows you to assign dirty rooms and monitor progress throughout the day. Housekeepers are given devices that display options allowing them to mark rooms as clean when completed. This allows clean rooms to appear in the PMS as soon as possible.
---

Typsy's 1000+ hospitality lessons are practical, effective, and fun! You can develop a more well-rounded understanding of what it takes to deliver an incredible hospitality experience to every customer, every day.
Best of all, you can access Typsy as and when it suits you.
Learn your way - starting today.
---
4. Personalize customer service
Treating every guest like a VIP creates positive, memorable experiences that make them want to return. Train your staff to act with a sense of urgency for every request. Mistakes and mishaps are inevitable, but going above and beyond can turn a negative situation into a positive one.
Make VIP service proactive. If you know a wedding party is coming, surprise the bride with a room upgrade or place snacks in her room with a congratulating card. Thoughtful details can turn a one-time guest into a patron.
Train your staff to know the best spots in your location. Guests will often ask staff for dining recommendations and tips on things to do while they are in town. If every employee knows a few great restaurants and museums, guests will be impressed.
---
5. Value Customer Service Surveys
Measuring customer service performance with customer service surveys is the best way to flag areas of improvement for your hotel; it's also a great way to find out where you excel. The majority of customers define service by how quickly and efficiently their issue was addressed and fixed. Take your surveys seriously and include your staff in the process.
Success in the hotel industry is built by making every effort to provide exceptional service. You can use these tips to start thinking innovatively about areas where you can improve. It starts by setting stellar standards and is implemented when you get your entire staff on board.
---
Emily Burton is a freelance writer with years of experience in digital marketing. From working for large agencies to running her own, she has lots of advice and tips to offer. She writes about

social

media

management, email marketing, paid advertising, and other fields of digital marketing.
---
Have a question? We're always ready to talk.
You might also like: