It can sometimes feel impossible to keep up with the demands of the day-to-day grind of the hospitality industry, especially because of the fast-paced nature and constant focus on customers. That seems to go doubly these days – post-coronavirus recovery might be a long road.
Thankfully, there are many great technology tools available that can help ease some of this workload. Today, we're looking at the most useful tech tools to streamline your business and help you breeze through your hotel or restaurant reopening.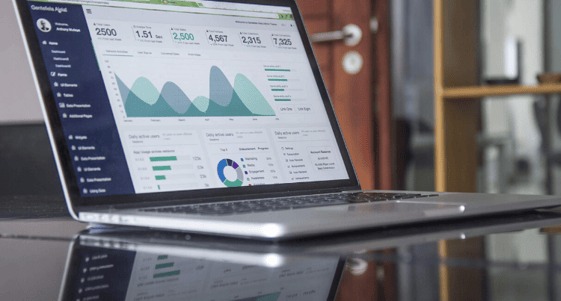 From ordering kiosks, to smartphone hotel check-in tools and food delivery apps, hospitality businesses are using more technology-focused tactics to gain a competitive edge. However, technology tools are also vital to keep the back-end processes of a hospitality business running efficiently.
In today's blog post, we're going over how tech tools, used wisely, can make your hospitality business recovery a much smoother journey, including:
Online staff training
Intelligent routing
Enterprise resource planning systems
Guest feedback software; and
Smart energy management
In order to attract and keep a healthy long-term customer base, today's hospitality managers must deliver positive customer experience fueled by streamlined operations. With these tech tools at hand, you can make sure you're delivering that positive experience easily and consistently.
---
Online staff training
In the wake of coronavirus, staffing is a huge issue that will require thoughtful consideration. Perhaps you have staff members who have been temporarily stood down, but will be looking to return. Perhaps you have had to downsize your team, reassign job roles, or bring in new hires.

Whatever your situation, you will need access to a training system that can adapt to your needs – especially in the unfortunate instance that staff members take ill or have hours reduced (and are therefore not physically attending work as much).

Online training tools, like Typsy, give you and your team the flexibility to train from anywhere, at any time. Typsy's platform isn't just for learning general hospitality skills (although upskilling for reassigned job roles within your team is pretty vital) – you can also create your own training videos to support your specific needs.

Implementing a new system for organizing your floor staff? Using a new product? Changed how you serve a menu item? Put it on Typsy.
This also means that as soon as you make an important change in your business, your staff can learn about it too – keeping operations, service, and staff standards consistent and ensuring your guests' experiences are always the best you have to offer.
---
Intelligent routing
As tech company TTEC defines it, intelligent routing (also referred to as skills-based routing) is "a technology contact centers use to gather customer inquiries through voice, digital, or social channels, and then applies rules to route it to the agent best fit to resolve the issue."
Intelligent routing can be especially beneficial in hotel management. Consider, for example, the way that consumer chat services are evolving to handle more complex voice or natural language guest requests.
Although the immediate solution might be to increase the number of service staff, allowing your team to handle requests with high personalization and efficiency, the human work involved – along with good old human error – can create a bottleneck (not to mention the additional cost of staffing hires – which, especially in the economy we're facing, isn't the most wallet-friendly solution). All of this slows down your service and, ultimately, hurts guest experience.
Intelligent routing-style tools, like some messaging platforms, can categorize guest messages and, in some instances, automatically prompt the appropriate response back to the guest. Some hotels make these tools available to guests through iPads and kiosks.
For questions that do not have a definitive answer, these tools are also able to route the message to the appropriate hospitality team member. Altogether, this type of system can help save massive amounts of time spent handling guest queries and allows staff members to focus on tasks that need immediate attention.
---
Cloud-based Enterprise Resource Planning (ERP) systems
Today's hospitality managers are faced with many demands. They must meet the needs, wants, and requirements of their customers. They must also meet the needs of their workforce, suppliers, and business owners. At the same time, hospitality managers have to manage sales, inventory, purchasing, and human resources.
An ERP system is a group of software applications that can help you manage day-to-day business activities, including accounting, project management, workforce management, and supply chain. ERPs can help hospitality managers efficiently handle each of these vital functions, ensuring business is performing at full capacity.
Some ERP solutions can even leverage real-time information. This allows hospitality managers to consistently review critical business information and reports. ERP systems house all critical business information in one location, which allows managers quick and simple access to accurate data such as financial records, purchase orders, billing schedules, and other analytics.
An ERP system can allow you to make data-driven decisions for your business, and confidently report on the results to any relevant stakeholders.
---
Guest feedback software
In order to improve guest experience on the front-end, hospitality managers must make many data-driven decisions behind the scenes. One of the most helpful ways to compile the relevant data you need in order to make these decisions is through guest feedback. This ensures that hospitality managers can align their business strategy to the demands and preferences of their guests and can deliver experiences with this in mind.
Guest feedback software offers a simple and effective way to collect feedback and opinions. Tools like Zonka Feedback or Room Assistant are examples of guest feedback software that are custom-built for hospitality businesses. They allow managers to tailor queries to various aspects of their operations, whether it be staff quality, cleanliness, or overall satisfaction.
To improve guest experience, managers need to know how their guests feel about the services they offer. This is why measuring and understanding guest experience and satisfaction is so important. Using tech-enabled feedback programs allows hospitality managers to solicit guests' opinions without a heavy lift from either party.
---
Looking for more ideas on how to impress your guests and emphasize service? Check out How to make a great first impression on guests.
---
Smart energy management
Implementing new technology features can also be cost-effective for back-end operations. A great example of this is smart energy management systems. According to the EPA's Energy Star information for hotels, hotels in America spend $2,196, on average, per room each year on energy.
Fortunately for hospitality professionals, a variety of energy management technologies make it possible to not only monitor energy consumption with the utmost accuracy, but also adjust and optimize their consumption in response to real-time consumption patterns.
As John Attala, marketing director for Verdant Environmental Technologies, tells HotelManagement.net, "Hotel staff can access a cloud-based, online management platform that allows them access to quickly modify settings, see real-time occupancy status and receive timely alerts when in-room equipment may be experiencing maintenance issues."
Not to mention, smart energy management has a positive impact on guest experience as well. In hotels, guests can often use these technologies to control the thermostat and other energy controls directly from a mobile app or even a smart speaker, like Amazon's Echo.
---
Over the years, technology has become the key ingredient for success in the modern hospitality industry. Customers continue to expect and prefer streamlined services that cater to their many preferences. For this reason, it will become more important for hospitality businesses to adopt technologies that not only create ideal customer experiences but also keep their businesses running smoothly.
Are you using a tech tool that's making a big difference to your business and team of staff? Leave us a comment to tell us about it!
---
Have a question? We're always ready to talk.
You might also like: