Websites are an absolute must-have for your hospitality business. Your online presence can help you find reach new customers, and keep the ones you already have engaged with your brand! But if you're not careful, certain design flaws can be really off-putting. If the user experience is too confusing, or people feel like you're wasting their time, they'll leave your site and probably won't come back.
Luckily, getting on top of user experience is pretty straight forward, even if you're a beginner! In today's blog post, guest contributor Emily Burton runs through three quick and easy fixes you can implement right now to improve the design of your business' website.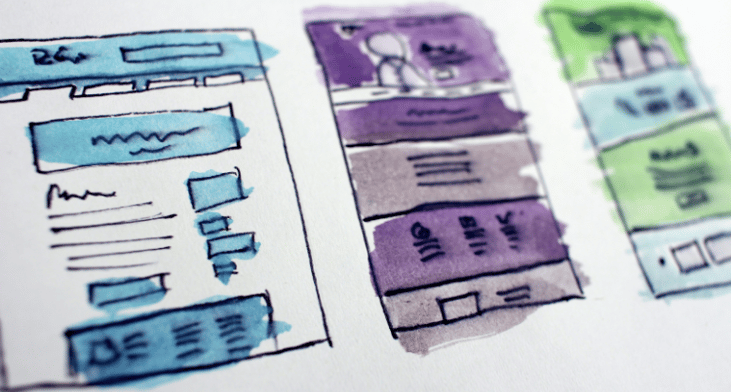 The website you create (or have created) for your business is the foundation of your online presence, and a key part of how you build your brand. Designing a website isn't just about the way it looks – it's about the way it works as well. You have to provide visitors with a superior user experience, or they're going to bounce away and may never return!
While there are many technological advances you can use, such as IoT in retail, software solutions, and more, sometimes it's the simple things that really matter when it comes to web design.
Start with these three beginner-friendly fixes.
---
1. White space is your friend
It goes without saying that great websites need to have great content! But this has led many people believe that white space is just wasted real estate. However, this isn't the case at all! White space is critical to a great design. With white space, your content is easier to read, and the visitor can focus on everything around the text.
Leaving white space around your text and the titles you create will increase overall user attention by up to 20%. Also, enough whitespace helps to make the website feel modern, open, and fresh. The only downside of white space worth mentioning is that it does, well, take up space on the site.
If you want to get a lot of your content above the fold, too much white space can be problematic. It is up to you, or the design service you hire, to find the right balance. Just remember, not all white space is bad.
---

You've drawn attention with your bold and brilliant online presence - now you need to keep guests coming back. The only way to achieve that is providing an incredibly hospitality experience through knowledgeable, well-trained staff.
Learning with Typsy is practical, effective, and fun! And best of all, you can access Typsy's 1000+ lessons as and when it suits you.
Learn your way - starting today.
---
2. Compress all your images to improve your website load time
People are impatient! If someone lands on your page and it takes too long to load, they will bounce away. With so many people browsing the internet via their mobile devices, you must find a way to ensure the content on your site loads almost instantaneously.
While it may seem extreme, an additional five seconds for a page to load can increase the bounce rate of a website by over 20%!
Compressing images is much less complicated than it sounds, I promise! All it means is making the digital file smaller so that there's less of it to load. You can achieve this with an easy online tool.
This is a really quick go-to way to improve your website's speed - overly large image files are among the top causes of a slow loading page.
---
3. Calls to action are an absolute must
It's not enough to have a pretty website - you need something that actively encourages users to engage with it. It's the hook you need to reel them in!
A CTA should be a clear, concise action that your visitor can take then and there. But it has to be specific - no 'click here' buttons please! Think more along the lines of 'Book now!' and 'Find out more'. The outcome of the action is clear, and it draws your visitor deeper into your site.
When you create CTAs for your site, be sure to also think about the psychology of color. A deep red CTA might stand out against a white background, but is it easy to read? Does it evoke the emotion you want? Make sure it sends the message you're trying to get across.
---
When it comes to your website, you cannot afford to cut corners. You must pay attention to the user experience and ensure you provide the best UX possible for your visitors. Failure to do this will lead to visitors bouncing away and going to your competition (in many cases).
If necessary, hire web design professionals who can help ensure the UX on your site is high and that your users will have the best experience possible with your business and brand. Being informed is the best way to ensure the desired results are achieved. With this information, you are set to create a superior UX for your site.
---
Emily Burton is a freelance writer with years of experience in digital marketing. From working for large agencies to running her own, she has lots of advice and tips to offer. She writes about

social

media

management, email marketing, paid advertising, and other fields of digital marketing.
---
Have a question? We're always ready to talk.
You might also like