Having an online presence for your venue isn't just a great way to reach customers - it's becoming absolutely vital. Today, customers who can't find you online might even regard your venue with some suspicion! Being accessible, and having great online content, helps your future guests feel confident in paying you a visit - and, hopefully, spending some money with you as well.
Search engine optimization is the key to making sure you're easily found when people go searching for you. If you're new to this concept, it might sound intimidating, but guest contributor Juliana Hahn is here to break down the 5 SEO basics you need to know.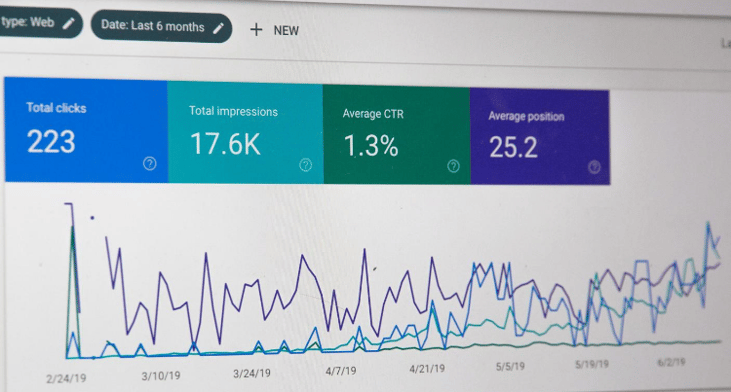 It's more important now than ever to make your hotel or restaurant website easy to find online. But with all the competition out there, that's easier said than done.
The good news is, you can take some simple steps to improve your website's search engine optimization, rank higher on the search engine results page (SERP), get more traffic, and ultimately more paying customers.
But first…
What is search engine optimization (SEO)?
MOZ, one of the world's leading authorities in marketing analytics, defined it like this: SEO is the practice of increasing the quality and quantity of traffic to your site from organic search engine results.
That means you make your site easier to find via search engines (such as Google) for your target audience. This increases your website traffic and your chance of generating leads and direct bookings.
Now, on to a basic overview of SEO to-dos for your hospitality business.
---
Learn more marketing tips for your hospitality team at typsy.com.


---
1. Start with keyword research
Keywords are the terms or phrases people type into search engines. The more strongly Google associates your site with a keyword, the higher it will rank in the search results. The question is, which keywords to optimize your site for.
Phrases such as "hotel in [your city]" or "downtown hotel in [your city]" may sound good because loads of people search for these terms.
But not so fast! These keywords are tough to rank for because you'll be competing with perfectly optimized metasearch sites and OTAs. And not to be a spoil-sport, but you hardly have a chance against them.
Instead, focus on words related to your hotel such as "pet-friendly boutique hotel in [your city]" or "top beach resort for a honeymoon in [your region]" to help your target audience find you.
There are many more options for keywords and it's impossible to guess which ones your audience uses most, or which are the easiest to rank for.
Check out this article to learn how to do in-depth keyword research with the Google Keyword Planner, cut the guesswork, and increase your chances of landing on page one.
---
2. Write for your audience first
Now that you know which keywords you'll focus on, it's time to write your website copy.
As you do this, always write for your audience first, not for Google. Yes, you want search engines to index your site. But if you overload your texts with keywords, they'll be hard to read and unengaging.
That leads to every website owner's nightmare:
To avoid this, follow the simple steps below:
Write captivating texts

that paint a vivid picture and encourage people to book
Share relevant information about your hotel (this often leads to using keywords without even trying)
Use keywords only where they make sense to ensure good readability and prevent repetitions
---
3. Pictures say more than 1000 words
Having photos on your website is important for several reasons:
They make your property come to life for site visitors
Images help people imagine themselves spending time at your hotel or restaurant
Google gives you brownie points for adding photos to your site
To get the best results from your website images, make sure you check the boxes below:
Less is more: Put images only where they add value like at the top of your site, when you introduce your services or in the image gallery.
Compress images: High-resolution images can take long to load. Compress images before uploading them to

avoid slowing down your page and causing people to bounce

.
Label your photos: Add a relevant description and an alt tag (the text which shows when the image doesn't load). This is another chance to use your keywords (only where appropriate, of course).
Use an image compression plugin on your site: They compress your photos without impacting quality, so your site is both beautiful and fast.
---
4. Use the power of links
Links can work wonders for your website because:
They bring people to you from around the web: Inbound links from metasearch sites, online publications and blogs can drive quality traffic to your website that results in direct bookings.
They show Google your site is trustworthy: Inbound links from high-authority pages like online travel media or blogs increase Google's trust in your website and improve your SERP ranking.
They make your site easy to navigate: Add internal links throughout your website to help site visitors quickly find the information they need. The better their user experience on your site, the more likely people are to book.
---
5. Use an SEO plugin
If you have a WordPress site, install a plugin like Yoast. It lists actions you can take on every page to improve your SEO and shows you where you need to improve.
When you have questions about one of Yoast's prompts, check out their extensive library of SEO-related articles. It's a treasure trove of information that will help you better optimize your site and get the most out of this tool.
---
Follow these simple steps, and you can significantly improve your website's ranking and increase your traffic.
Sure, it'll take time to implement this advice, but it's worth every minute you spend, especially in these times where every booking counts.
---
| | |
| --- | --- |
| | Juliana Hahn is a content creator and copywriter specialized in writing for the hospitality and tourism industry. Before diving into the world of copywriting several years ago, she studied hotel management and worked in hotels around the globe. Today she leverages her industry experience to craft engaging content for hospitality tech companies, hotels and online publications. You can find her at www.hospitality-copywriting.com. |
---
Have a question about online learning for your hospitality venue? At Typsy, we're always ready to talk.
You might also like: