Are you wondering why you should look to Google as a business ally, when we all know about the Instagram influence and how food porn delights diners and drives sales? The two-fold answer is obvious: Google is the number one search engine, and Google My Business is free. (well, as of this writing it is)
We all know that diners search online before visiting a restaurant, if only to confirm the address or get the number to make a reservation. You should do all you can to make that process as easy as possible for your customers, which Google My Business does. Therefore, restaurant owners and operators of hospitality venues should embrace tapping into Google functionalities as a resource for their business.
But where do you start? Here's how to manage your Google My Business profile.


What is Google My Business?
Some of you might think it's Google Plus rebranded, but it's not. Think of Google Plus as Google's response to Facebook. It's their social network interface. The functionality is similar—you can post links, upload videos, photos and other content to share across with your Google Plus network.
On the other hand Google My Business or GMB, is more of an online listing for businesses—like the Yellow Pages directory of back then. It's about being found online instantly when customers search for your business name—you'll notice it's the field that appears on the right, with maps, ratings and searches.
This listing provides you with an opportunity to control what potential guests learn about your business when they search for it online. It is also one more way for you to capitalize on opportunities to improve sales. Try this now, can you find your restaurant, cafe or bar on Google?
---
Claim your business
If you haven't already, get started by Claiming Your Business. It's as simple as answering a few questions and waiting for a card in the mail to verify you are the owner. Refer to our step-by-step guide to get you started with all the basics.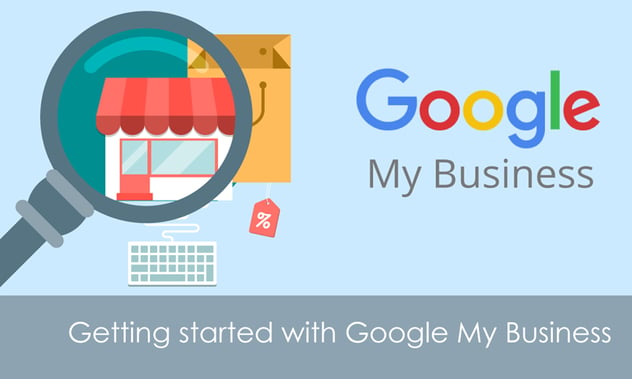 ---
List your trading hours and contact details
You can add in as much or a little information in your listing as you wish. For a restaurant, cafe or bar, adding your hours of operation and contact details are crucial. Be sure to update these if open and close times change, and to list holiday hours.
The last thing you want is for a customer to see a "closed" sign when they visit, after looking you up online and finding you were open. Any changes you make automatically update through searches and maps as well.
A few months ago, Google also announced that estimated wait times for restaurants would be included when customers search for restaurants, so it makes sense to get these details right on your profile.
If you opt in, Google also lets you allow potential customers to directly message you. This can be found in the 'Questions and answers' field. When you receive a message you'll be notified.
Your phone number, website, address, and email are also really important. All these details will make a real difference, particularly for your customers. Think about it. If they can't find your phone number how can they make a reservation? How will they view your menu if your website isn't listed? How will they know the address of your bar?
---
Upload photos of your venue
Add a nice selection of clear photos of your storefront so guests can recognize you when they do visit. Try use photos that best represent your business, including the exterior and interior. There's no harm either in including some photos of your menu or the dishes available. Remember you want to make it easy for your customers to find everything about your business.
A nifty thing that Google has also done to make your visibility online better, is roam all the streets of the world with their cameras and take photos of the streets (i.e. 'Google street view') —have a look when you do a search of your business. These photos will appear automatically too when someone searches your restaurant or cafe, which is handy when customers are trying to find the street address. Thanks Google!

---
Beyond claiming your business
Once you've tackled the basics, you can have fun personalizing your listing to showcase all those elements that make your restaurant, cafe or bar, special to you.
Spend some time figuring out your 'Google My Business dashboard'. One of the most recent enhancements to GMB is the ability to add posts (different from the Google Plus platform). For restaurants, this enables you to add menu items, photos of specials, events and offers. It's a place for you to add links to blog posts or recipes.
One of the potentially most helpful aspects of Google My Business is the 'Insights' section. It's here where the data is collected and curated to provide you with a plethora of information such as how customers find you and how many of them there are. You can see over time what posts are popular, so you can better tailor future ones. Data lets you have a focused pulse on your business profile.
Other features include creating a free website and the ability to connect with Google Adwords to create ads. Google will also reach out to update listing information and provide insights geared toward improving online appeal.
---

Google My Business may seem like another item on the ever-growing list of responsibilities for an owner/operator or a manager, but think of it this way: Google My Business is a piece of real estate you don't have to pay rent, and one that provides excellent return on investment (ROI) and curb value to your restaurant. Google is truly the new gateway to your front door.
A hospitality business is all about being welcoming and with our ever increasing mobile and web-based world, having an online calling card is a necessary part of doing business. Using the facets of Google My Business ensures your diamond in the rough will shine brightly.
Learn more about improving your social media presence for your hospitality business with this course. Start our course now with social media expert, Sam Mutimer.

---
Barbara Castiglia is the executive editor for

Modern Restaurant Management

, an online magazine covering the business of eating. A journalist for more than 30 years, she has served as a restaurant reviewer and helped restaurants with marketing and promotional efforts as well as consulted on menu ideation, design and engineering.
---
You might also like: