Over 65% of global travel and tourism revenue is generated by online sales, and this number looks set to continue to rise. With stats like these, it's no secret that tourists are becoming increasingly reliant on digital social networks to guide them to the best destinations.
A solid digital marketing strategy has therefore become one of the most significant indicators of a hotel's success. Travel agencies, word-of-mouth, and print media are certainly not obsolete, but they no longer play as large a role as a hotel's online presence in driving up bookings.
Fortunately, there are a few fundamental ways to ensure that your hotel isn't lost in the sea of information that travelers navigate in their search for accommodation.
We've created a practical guide for hoteliers who want to drum up business by optimizing their digital marketing strategies. Check out these ideas to give your hotel bookings a boost!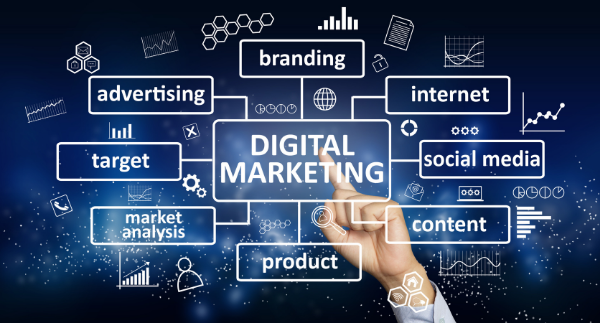 1. Give your website a professional makeover
Several hoteliers make the mistake of underestimating the importance of a professionally built website. Your website communicates many important things to potential guests; if your site is glitchy, slow, hard to read, or lacking information, most people will simply move on.
Although professional web developers and UX designers are more expensive than amateurs, you'll soon reap returns on your investment many times over.
Your website should showcase the key features of your hotel that make it special in a subtle yet explicit fashion – think about highlighting your hotel's location, spa options, restaurant specials, exclusive activities, etc.
Internet search data suggests that people are also interested in more general features when they look online for accommodation such as free Wi-Fi, secure parking, and airport transfers. Although these might seem like stock-standard inclusions, don't forget to include them on your website. When potential guests can clearly see what they will receive during their stay, they will immediately become more enthusiastic about booking with you.
2. Don't neglect your mobile site
More than ever, tourists are using their smartphones to book accommodation and travel. Making travel plans while on the go is either the more convenient or the only choice for most tourists. So, your mobile site should be just as functional and user-friendly as your desktop site.
Mobile UX design has become a huge industry, and it shouldn't be too difficult to find a developer who can build you a mobile site that showcases your hotel and allows customers to make bookings and payments with ease.
3. Establish and maintain a social media presence
Now that you've got your website optimized, it's time to diversify your online presence with social media. Billions of people use social media every day to connect with friends and family, stay informed, and look for services.
The top-ranked social media platforms include Facebook, YouTube, Instagram, TikTok, Snapchat, Twitter, and Reddit, all of which draw between 400 million to 3 billion monthly active users.
Maintaining a social media presence is one of the easiest and cheapest ways to promote brand awareness, reach your target demographic, and stay in touch with your guests.
One of the main advantages of social media for hotels is the ease with which you can publish visual content. Users are far likelier to engage with visual content than text-based content in the form of stories, ads, or user-generated content.
4. Encourage positive reviews
Google and TripAdvisor reviews are often the first places people go to get an idea of what they can expect from your hotel. Building up a solid collection of good reviews online can be a massive boon to your business.
You can encourage guests to leave good reviews online in several ways, but many hotels nowadays send automated emails to guests upon checkout to say thank you for their patronage. Here, you can encourage them to leave a review on Google or TripAdvisor if they enjoyed their stay. Make sure to provide links to your Google and/or TripAdvisor pages to make it easy for customers to share their experiences.
You can also direct guests to these pages by including scannable QR codes in pamphlets, welcome packages, and displaying them at reception.
5. Regularly publish SEO friendly content
SEO (Search Engine Optimization) is an integral part of any digital marketing strategy. Depending on your content-publishing habits, you can either rank high or low on popular search engines like Google and Bing. The better your SEO, the more visible your hotel will be in online searches.
You can improve your SEO by regularly publishing original blog posts and articles that include relevant keywords and phrases. Examples of good keywords for hotels include "hotels near me", "all-inclusive resorts", and "pet-friendly hotels".
It's important to include keywords and phrases in your meta titles, meta descriptions, and alt-text on your images. Your meta title and description are the pieces of text that show up in search results, giving users a brief idea of the page's content. Alt text on images is the text that is anchored to images on your site. All of these factors contribute to your SEO ranking, as does optimizing your site for mobile.
6. Utilize metasearch engines
A metasearch engine is a search engine that collects information from a variety of sources and displays it all in one place. Examples include Google and TripAdvisor. These services pull review data and pricing information from multiple online sources to give users a summary of their options.
Tourists love using metasearch engines regardless of whether they're searching for small boutique hotels, luxurious retreats, or budget accommodation. Metasearch allows them to compare prices, amenities, reviews, and locations all in one place. If you're not already using these services, you're losing out on a lot of visibility.

7. Be responsive
Maintaining an online presence means you have to be "present". Things like responding to reviews (good or bad), replying quickly to messages on social media, and commenting on posts about your hotel help to improve your public image and fosters brand loyalty. People appreciate it when businesses are communicative and reachable.
In today's world, digital marketing must be a priority for every business. This is doubly true for the hospitality industry, as so much of your business is driven by visibility and reputation. A digital marketing strategy can make or break your business, especially in the wake of Covid-19.
Both international and local travel are beginning to make a recovery, so it's more important than ever to ensure that your hotel is taking advantage of every digital marketing tool available. Don't wait!
---
| | |
| --- | --- |
| | Margot Mora is a content champion for a variety of online publications. She often covers topics that cater to business owners and entrepreneurs with a strong focus on legal finances, business management, and a few other topics. |
---
Have a question? We're always ready to talk.
You might also like