With the U.S. Food and Beverage industry expecting a 10% bump in business for the coming year, there's never been a better time to jump-start your restaurant's marketing game. Customers — tired of staying and cooking at home — are hungry for fun, shared experiences. That's why choosing a great set of marketing tools you can rely on is more important than ever.
But with so many new tools entering the market each day, where should you start? And how can you give your marketing a boost without forking out an arm and a leg?
We've gathered a list of 3 beginner-friendly marketing tools that can help you tell your story, establish your brand, and collect a consistent and eager following on social media. The best part is that each service offers a free version so you can try them all out, risk-free.
If you're ready to freshen up your menus, signage, and social media efforts, check out these three free marketing tools to try this year!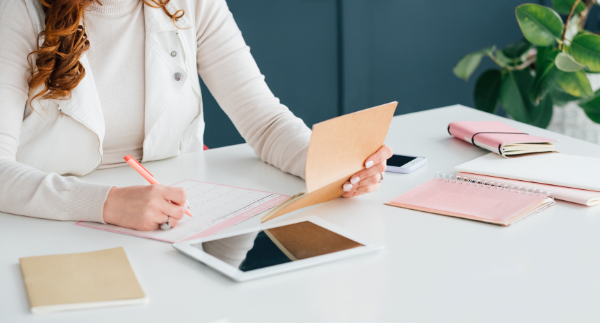 MustHaveMenus
Printed menus and signage will always have a place in the restaurant industry. MustHaveMenus offers over 16,000 templates to choose from and design. Over 4,000 are free to use, so you can design to your heart's content without spending a dime. Use their design tool to swap colors, fonts, images, and text. Generate your own unique QR codes within the tool. They put everything you need to market your restaurant — from menus, online menus, QR codes, flyers, table tents, etc. — right at your fingertips.
We love this intuitive design software that makes anyone look like a graphic design genius. Plus, they offer professional printing with several kinds of paper and laminate options! Take 5 minutes to create a free social media post and see what you can create. Then download and share for free!


---

Unbeatable service starts with happy, confident staff.
Typsy's 1000+ hospitality lessons are practical, effective, and fun! You can develop a more well-rounded understanding of what it takes to deliver an incredible hospitality experience to every customer, every day.
Access Typsy as and when it suits you.
---

Sprout social
A study by MHG found that nearly half of U.S. diners chose to dine at a restaurant because of a social media post the restaurant produced. The key to social media is to make friends with the algorithm on your respective social apps.
The algorithm's job is to give the people what they want so establishing a consistent social media presence gives your restaurant a better chance at getting on the algorithm's good side and reaching the most potential customers. But who has time to sit down and post individual posts on Instagram anymore?
Schedule posts weeks in advance with Sprout Social. While you focus on other things, their sophisticated tracking tool keeps an eye out, tracking content performance. Get real-time insights into your audiences and use location-based advertising to invite your neighbors in for a drink. Read their guide for Social Media for Restaurants & Bars for more tips.


---
TikTok
Everyone's on TikTok these days, and yes, you should be too. Join this "playground of the internet" and let the algorithm introduce your brand to others. Play with filters, popular sounds, and watch content from other restaurants in your niche for inspiration. Many restaurants post videos of their venues, food preparation areas, and most importantly– their food. While you don't have to invest in a professional film crew to create content, a small ring light for your phone can certainly help boost your video quality.
Tip: Once you get going on TikTok, it can be hard to stop, so be sure to set a time limit on your device.
Once you've established a following on social media, the TikTok algorithm will pick up on your location and send local foodies your way.


---
Make 2022 your year
If you're one of the many bar or restaurant owners looking to use marketing to make a comeback without breaking the bank, you came to the right place. We've got three beginner-friendly marketing tools that you can try for free today: MustHaveMenus, Sprout Social, and TikTok.
Spend a few free minutes creating a social media post with MustHaveMenus. When you're happy with your design, download for free and use Sprout Social to schedule your posts out in advance. Track your metrics and see how your content performs.
Use TikTok to introduce your brand to a global audience. Use hashtags and popular sounds for inspiration and use the algorithm to your advantage. Local foodies looking for new places to eat will spot you on their "For You Page" in no time.
These simple tools can have a tremendous impact on the perception of your business, from newly-polished menus to consistent and compelling social media content. Make 2022 your year by trying something new!
Good luck!


---
It has been a long and challenging year, no doubt. But some parts of the world are, at least, beginning to return to normal business operations once again. As you prepare to reopen or increase physical operations, it is imperative to institute best practices to reassure, welcome, and protect your guests and staff.


---
Sydney Ahmadian

is a self-described digital marketing nerd and writer on the MustHaveMenus editorial team. Before you ask, yes, writing for a restaurant tech company will make you incredibly hungry all day long. When she isn't drooling over
MHM's 16,000+ restaurant-specific templates
you can find her cooking in the kitchen of her Bay Area treehouse.
---
Have a question? We're always ready to talk.
You might also like