If your venue has recently reopened, or you have an eye to reopening to dine-in options in the near future, it's time to start thinking seriously about how to adapt your customer pull and retention to the new normal.
In today's post, guest blogger Greg Provance talks through the top 4 things to consider when strategizing for attracting guests in the post-COVID world.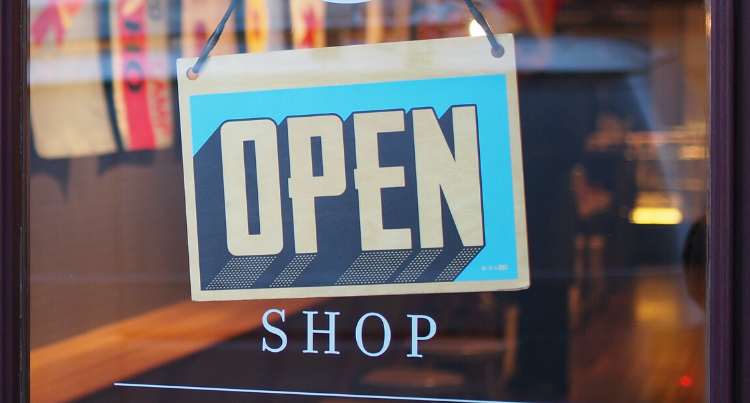 Looking to the future, many of us are feeling unsure as to how to navigate what comes next. Rebound and recovery is absolutely possible, but where do we start? These are challenging questions to answer.
But in all this, one thing is certain: most everything about how we have always done business has changed. As would-be guests begin to emerge from hibernation and consider dining again, there are some key actions we must take if we are to be sure to win back their trust and their business.
---
1. Post clear and concise signage
One basic human drive is being able to feel certain about situations that seem unstable. With everything we, as a community and an industry, have been through – from the threat of contracting a dangerous disease to economic stress to simply being confined to close quarters – people are craving a sense of confidence and security.
The more that we can do to make our guests feel certain about the experience they will receive with us, the better. The use of signage can help guide guests in the right direction.
Some other things to keep in mind:
Place signage inside and outside of the restaurant to assure visitors that you are COVID-compliant
Clearly mark entry and exit areas and place markers on the floor to assist with social distancing.
Designate specific pick up areas for takeout to eliminate confusion and promote easy of delivery.
Post signage in employee work areas to illustrate proper procedures for safety, sanitation and distancing.
---
2. Practice frequent communication
The best way to let guests know what is going on with your restaurant is simply to tell them! Use your email marketing, newsletters, website, text and social media to communicate any changes, ideas and promotions.
Find fun and creative ways to connect with your tribe, let them know what to expect when they come to visit, and reassure them about their future experiences. Having a strong presence during uncertain times provides the necessary engagement and trust that will have guests clamoring to visit.
Some essential points of communication may include:
Get your seats filled - at a safe distance as per your local guidelines - by creating a special promotion for guests that return to dine in.
Clearly communicate to guests what they should be doing when they arrive. Whether for dine in or pickup, have someone present to help guide guests to the proper area and to allow for seamless transactions.
If menus, hours or processes have changed, be sure to update your website and social platforms.
Be sure all staff are aware of any and all information related to these changes and are ready to assist guests and answer questions.
---

Did you know that using Typsy gives you direct insights and metrics about engagement and completion rates for your staff's training? Regain control of your venue's standards and practices: explore Typsy's Managers platform today.
---
3. Put safety first, front and center
Safety has traditionally been a major concern in the food industry, but now it has taken on a whole new meaning. If we want to continue to build trust in our communities, we absolutely must be more vigilant than ever in protecting both team members and guests.
By making these safe practices a core principle and executing diligently, we will attract more guests more quickly as people begin cautiously venturing out to eat again.
Here are some best practices to follow:
Provide face masks and gloves to your teams and be sure they are wearing them at all times. Regardless if these items are mandatory in your state, it is best to let guests know that they are safe from transmission and team members work to serve them.
Provide hand sanitizer stations throughout the restaurant. By giving teams and guests ample opportunity to sanitize, we will keep them safe and send a strong message that we care.
Follow safe distancing guidelines. Space tables and chairs six feet apart. Provide ample signage in spaces like restroom areas and host stands to encourage safe distancing.
Encourage touchless payment systems and avoid using printed menus if possible. More and more people are getting on board with the use of technology during this time than ever before. Allowing guests to pay and browse menus online whenever possible promotes a safe environment overall.
Have your teams clean constantly. Wiping down tables, chairs, door handles, counters and surfaces is not only the right thing to do, it shows our guests we are taking their safety seriously while they are with us.
---
4. Don't forget the hospitality
With all of these new rules and regulations, it may be difficult to focus on the most important factor of all: Good old-fashioned hospitality. With over 35 years of success in the restaurant industry, Tammy Moore of Oscar's Brewing Company in Temecula, CA shares, "Trust me, it's not easy to smile through a mask. I've tried. But the most important thing we can do to ensure our guests want to keep coming back is to make them feel welcome, relaxed and to keep the personal connection going."
Even in a post-COVID world, we can make people smile in a number of ways:
Greet guests warmly. People are a bit trepidatious in some cases about being out at all, and a nice warm greeting can put people at ease and let them know that they are safe with us. So strap on that smile give a virtual hug or two!
Ask them how they are doing. We can learn a lot about our guests and how they are feeling about things by simply inquiring. Sometimes a simple conversation is all one needs to relax a bit and what better way to create a lasting relationship than to strike up a conversation?
Look for opportunities assist. Now more than ever, people will have questions while they are dining with us and we must be at the ready to be of service. Having a sense of urgency will translate well and be perceived well, especially from those who are still wary.
Have fun! Play upbeat music, engage with guests and encourage team members to have fun at work. Keeping the energy high and spirits positive will have the power to reassure and relax guests.
---
As things progress back to "normal", and restaurants adapt to new ways of doing things, attracting guests can be a challenge. By paying attention to the things that matter most to our patrons, we can come out winning more business than we thought possible just a few short weeks ago.
---
| | |
| --- | --- |
| | Greg Provance is the owner of GP Hospitality Partners LLC, a full service restaurant and hospitality consulting firm. For the past 7 years, he filled the role of General Manager for Vintana, a crown jewel in the esteemed Cohn Restaurant Group family of restaurants. He is also a consulting partner for Everbowl, Southern California's fastest growing fast casual chain. |
---
Have a question? We're always ready to talk.
You might also like: