A beautiful hotel website that convinces your site visitors to book direct is more important now than ever. But although writing for your site can feel daunting, especially with new pandemic considerations to bear in mind, creating successful website copy can be easy as pie - with the right guidance.
In this article, Juliana Hahn goes over five simple ways to improve your hotel's website, showcasing its best side and inspiring visitors to book direct.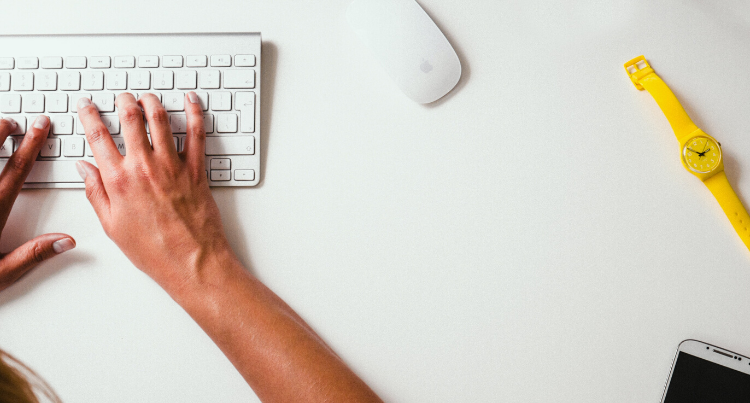 If you want to increase bookings through your site and become more independent from online travel agencies, improving your hotel website copy is an important step. And with tourism and evolving travel trends around the pandemic, your website must reflect this as well.
Guests will be looking carefully for reassurance and active steps you're taking to limit exposure to COVID-19 as much as possible. You might provide this information in a home page pop-up, to ensure visibility, and then link to a separate page with more details.
Plan ahead and ensure your website at least addresses the following issues:
Hygiene and safety of staff and guests
Specific hygiene and safety measures
What you have based these measures on - i.e. where you're getting your information from
Special training you and your staff have undertaken to support these measures
Changes that have been made since the beginning of the year
How cancellations and alterations are being addressed
The most important thing of all is to use a sensitive tone and show that you are taking new hygiene standards seriously as well as your guests' concerns seriously. Encourage them to reach out to you directly if their questions were not answered or they have any doubts.
---

Regardless of your venue's specific situation coming out of the COVID period, your staff will benefit from retraining. Typsy can help you communicate new standards, policies, and any rapid changes to all your staff at once.
---
1. Create a consistent brand voice
You've probably heard this before: consistency is key. This is especially true for developing your brand voice and using it in your hotel website copy. The way you describe your property, services and facilities must be consistent throughout your website, social media, emails and all other channels you use to communicate with your guests.
It's also vital to consider colors, images, and an overall website layout that are in line with your style as well as your target audience's needs and expectations.
Getting this right will help you show your audience that they've come to the right place, improve your credibility, and build trust. That, in turn, can lead to higher rates of direct bookings.
Inconsistency in tone and style, on the other hand, will throw visitors off and, in the worst case, result in them leaving your site and booking another hotel.
---
2. Highlight benefits over features
Many hotel websites list the property's features to convince guests to book. That often results in bland texts describing pools, on-site restaurants and MICE facilities. While that can provide important information and has its place on a website's description pages, your home page and the introduction to your various departments should focus on the benefits guests get from those features.
Let's look at an example: guests don't book a hotel with a pool just for the sake of having a pool. They want it because of the experience it can provide:
Relaxing in a sun lounger and going for a cooling dip
Socializing with other guests
Playing in the water with their kids
Getting in some exercise
Going for a refreshing morning swim
See how the simple idea of a pool just turned into several experiences a guest can have at your property? Of course, this works with other facilities like your restaurant, bar, meeting room or spa as well.
Take stock of the features you offer, and then think about them in the context of why guests would be interested in them. When you present your amenities in this way, guests are able to picture themselves enjoying them - it becomes an emotional decision, rather than a logical one.
Use your website copy to evoke emotions and build desire: this is an incredibly powerful strategy to help drive direct bookings.
---
3. Know your audience...
Before you even begin writing your hotel website copy, it's important to know who your audience is and what they want and need from your property.
Here are some questions to ask yourself:
Do you have more business or leisure guests?
Why do people stay at your hotel?
Is your property popular with families, couples, or solo travelers?
Which age group do you attract – e.g. millennials or baby boomers?
Establishing this baseline will give you a solid starting point.
---
4. ... and address their specific needs
Apart from convincing site visitors that you're their best choice, your website is your digital calling card and should provide relevant information about your property and what you offer.
Again, start by asking yourself: What do my guests want to know? The answer depends on your target audience. For example:
Families will probably want to know:
What child-friendly facilities you have
If there are discounts for children's meals
Whether you offer babysitting services
Business travelers will be more interested in:
Airport pick-up options
Express check-in and check-out or
In-room or in-house amenities such as desks, a business center, wifi, access to printers, etc
Whatever your site visitors want to know, make it easy and quick to find the information.
The more people have to click around, the less likely it is that they will book through your website.
---
A strong website is only part of the story - a good approach to social media can be massively helpful in driving traffic. Not sure where to start? We've got you covered. Check out 6 of the best social media ideas for restaurants.
---
5. The little details are really important
On top of optimizing your brand voice and highlighting your benefits, there are two more steps you can take to make sure your website copy is in excellent shape.
Do a spelling and grammar check
This may sound obvious, but a lot of hotels seem to overlook that - and the risk of looking unprofessional far outweighs the minimal time and effort it takes to edit thoroughly.
Hot tip: use the free version of Grammarly, a spelling- and grammar-checking software.
Keep your copy easy to read and digest
Long paragraphs of solid text can look overwhelming and encourage your site visitors to skip over them.
---
Now that we've gone over five important steps to writing amazing hotel website copy, you're ready to get started.
Set some time aside to go over your site, brainstorm ideas and pick a page to work on. Let it sit and revisit it a few hours or a day later. Then move on to the next one.
Before you know it, you'll have flashy new copy that will get more guests to book direct because they're that excited to come stay with you.
---
| | |
| --- | --- |
| | Juliana Hahn is a content creator and copywriter specialized in writing for the hospitality and tourism industry. Before diving into the world of copywriting several years ago, she studied hotel management and worked in hotels around the globe. Today she leverages her industry experience to craft engaging content for hospitality tech companies, hotels and online publications. You can find her at www.hospitality-copywriting.com. |
---
Have a question? We're always ready to talk.
You might also like: