Diners are starting to feel more comfortable venturing out again, but it's by no means 'business as usual' quite yet. Routines have inevitably changed - but the flip side of this is that it actually presents an opportunity for you to expand your customer base and bring in more regulars!
If you're looking to focus more on how to improve guest retention and loyalty, read on for some fresh ideas from guest blogger Adrian Johansen.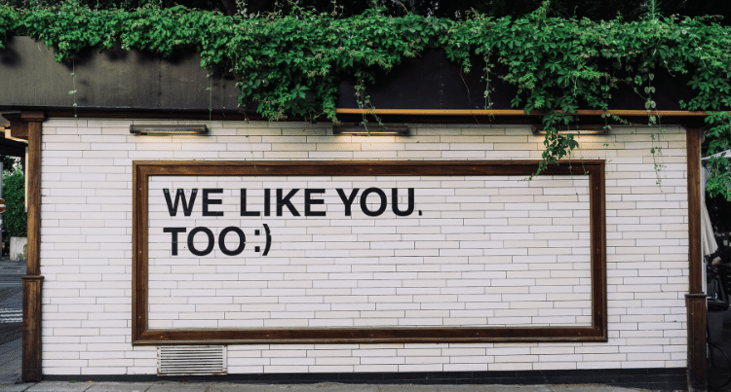 If your restaurant had a steady stream of customers who continued to order takeout even when your dining room was closed, you're a first-hand witness of the importance of customer loyalty.
When times are tough, regular customers can be vital to the health of your business - and now, while routines are in flux and there's a lot of change around, you have an opportunity to create new regular customers who you may be able to rely on seeing again and again.
With the help of this post, you can take the proper steps to make sure you create an inviting (and re-inviting) environment.
---
1. Make sure every experience is a positive one
We're starting with a really simple, but very effective, principle: guests want to come back when they've had a good time. This is pretty self-evident and self-explanatory, but it's something that can often be overlooked when we get really 'zoned in' on improving or changing operations.
It's easy to focus too much on the task itself - like improving your workflow, changing your marketing, and upskilling your staff - and end up forgetting that you're not making changes just for the sake of making changes.
Everything you do - every little change you make - should be in service of building a better experience for the guest.
Love this quote? Tweet it!
So when you're thinking about how you can improve customer loyalty, start from what would make the customer experience better. Do some research - look up statistics and surveys about what customers are looking for in the post-COVID dining experience.
Focus on how you can refresh your understanding and skills - and those of your staff! When staff are confident and well-trained, and changes are communicated effectively, service becomes much easier to handle (and much more impressive and memorable on the guest end).
---

Having a great service and operations plan is important, but it's pretty meaningless if you don't have a well-trained team to back you up. When you communicate new standards and practices, you need to be able to do it quickly, accurately, and consistently.
Learning with Typsy is practical, effective, and fun! And with a catalog of over 1000+ lessons, you can find the info you need, when you need it.
---
2. Be ethical to build trust
What we need now more than ever is to be able to trust each other. There is still a lot to learn about the situation and its future impact, which naturally leads to a lot of uncertainty. People may be looking more closely at how a company does business, and will choose to spend their hard-earned money at businesses with values similar to their own.
So how can your restaurant better identify with the public and build trust? One of the most effective ways is by showing your company's commitment to sustainability and other ethical issues.
Because people are placing increasing value on sustainability and greener living, this could be a good time to focus on more ethical practices. Studies show that running a more ethical business leads to profits, no matter the industry. Sustainability is well-received by customers (not to mention helping the community and the environment).
For example, imagine adding organic farm-to-table items to your menu. Buying fresh produce and foods from local farmers and artisans supports local businesses like yours. You also provide your diners with healthier and more innovative food options. A simple change such as using local produce is a win-win for everyone involved.
Get creative with how you market the changes. Using the farm-to-table menu idea, consider handing out flyers at the local farmers' markets about the new menu or hang a sign at the farmer's stall letting people know your restaurant's menu items feature the grower's foods.
---
3. Provide ethical social distancing options
Most people are ready to go out and continue with their normal lives, but some may still feel anxious about being out in the world again. It may take a while for some people to automatically feel comfortable and secure, so whatever your business can do to capture those people can grow your customer base both now and into the future.
Take a look at your online presence and consider revamping it to make it easier for customers to order online. If you haven't already, you should also consider having someone on your staff manage your social media! A quick response and a fun online presence is a great way to impress prospective guests. Some ways you can improve your restaurant's social media services include the following:
Have a live feed or regular report of when your restaurant is busy so customers can decide if they're comfortable visiting or not.
Upload a menu and take questions via social media messaging, including directing customers to the best ways of ordering food.
Regularly post on how your restaurant sanitizes the location and what steps they take to ensure customers and staff are safe.
Besides expanding your restaurant's takeout and delivery options, create a dining area with more opportunities for diners to socially distance from others. The more creative your solutions, the more exposure you're likely to get, especially online - and the higher the chance your guests will come back for more.
---
4. Step up your restaurant's gift voucher offering
Restaurants and small cafés in Spain had one of the most creative ideas to keep their foodservice businesses going during the pandemic: they sold prepaid vouchers for customers to use when the location opened up again.
Spain is known for its café life and loyal customers — people regularly visit their neighborhood café once or twice a day for a coffee, lunch, or an afternoon glass of wine with friends, making vouchers a viable option for future business.
The country was one of the hardest hit from COVID-19, however, and had some of the most strict shelter-at-home orders to stop the spread. By buying the vouchers, customers across Spain continued to pay bar and restaurant owners for their daily coffees or weekly meals, knowing the restaurant would honor the prepayments when they opened again.
How can your restaurant adapt to the Spanish concept?
If you don't already have a loyalty program and sell gift certificates or restaurant gift cards, it's a great time to launch your first one! Promote it on social media and consider offering a discount such as 10% off on a purchase of a $100 restaurant gift card. The more gift cards you sell, the more returning customers you can expect. Better yet, your most loyal customers may gift them to friends and family, bringing you new business.
---
RIght now, we're all being challenged to work smarter and market harder. Incorporate a couple of fresh, new ideas to bring life to your business, catch your customers' attention, and build loyalty.
---
Adrian Johansen is a writer and businesswoman in the Pacific Northwest. She loves discussing what businesses can do to thrive, especially during hard times. You can find more of her writing on Contently

.
---
Have a question? We're always ready to talk.
You might also like