A strong brand is the foundation of every successful business. When your brand is easy to identify – whether you're running an ad campaign or speaking to clients over the phone – your company can easily stand out from the rest.
However, establishing your brand guidelines isn't the only step you can take to differentiate your business. If you want to build long-term relationships with your ideal clients, brand marketing – the process of using your brand to connect customers to your company – is one of the best strategies you can employ.
Read along to learn more about the core benefits of understanding and executing brand marketing for hospitality entrepreneurs.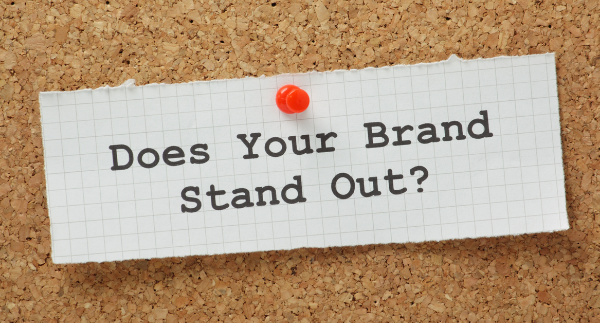 Retain loyal customers
It's not uncommon for hospitality businesses to get first-time customers who never return. Travelers book hotels to catch a deal, foodies head to restaurants for the experience, and locals go to theme parks only when friends visit. This constant turnover can be costly for any business.
Brand marketing can help your business retain loyal customers by strengthening its connections to your company. As you start to integrate your company's unique values, personality, and other brand elements into all your marketing campaigns, clients won't just be aware that your company exists. They'll feel a more emotional attachment to your brand, which will feel increasingly human and concrete.
When you retain a loyal client base you can depend on for recurring business, you can increase your company's return on investment. Engaging existing customers is much more cost-effective than trying to capture new customers, so brand marketing is easily worth a shot.
---

Typsy's 1000+ hospitality lessons are practical, effective, and fun!
Access Typsy as and when it suits you.
Learn your way - starting today at www.typsy.com.
---
Preserve your reputation
Your company's reputation can greatly impact people's willingness to purchase from your hospitality business. It's why major marketing blunders, like Dolce & Gabbana using ethnic stereotypes, can instantly hurt your revenue, while marketing wins can lead to long-term success.
Brand marketing is your opportunity to achieve those wins by making your brand appear more reliable than ever. As you consistently present your company – across all channels – you can help customers form a clear understanding of what your company is all about. You'll be able to better control perceptions of your company by establishing what it stands for.
As an example, imagine that you own a hotel that has a company value of inclusivity, which many customers seek in hospitality brands. When you uphold this value in your marketing — perhaps by including diverse individuals in your ads or sharing about your diverse leadership team — your staff, clients, leads, and potential customers alike will trust your company to make ethical, inclusive decisions. This can greatly bolster your reputation.
When you tell a consistent brand story in your marketing, you can even drive positive reviews from people who interact with your business. Since your customers trust you, they'll want to share their positive thoughts about your company. This is significantly more powerful than traditional word of mouth since a single review or testimonial can be seen around the world.
Boost brand recognition
One of the most obvious and measurable results of brand marketing is the rise of brand recognition. Since it can take 5-7 impressions to remember a brand, integrating your brand elements into your campaigns is key to making every interaction count. Whereas having a brand identity can make consumers aware of your company, actively using that identity makes your brand easy to recognize your business in any situation.
For instance, if your hospitality brand's personality is always friendly and compassionate, it'll conjure a feeling of warmth that will make it distinct from companies that are more formal or business professional.
Create a community surrounding your business
If you want to keep customers engaged in your business, you need to make them feel fully included in your brand. When all your customers feel strongly connected to and actively engaged in your company, your business ties them all together. Your brand becomes the focal point of a unique community or culture. It's why iPhone users may feel an instant connection with one another rather than with Android users — or, in the hospitality industry, why Disney lovers may feel like part of a different culture than frequent Universal-goers.
A great brand marketing strategy can strengthen this sense of community. For example, when customers who value sustainability visit a restaurant that clearly markets its ethical values using its social media pages, they'll naturally feel at home amidst other patrons. People will feel at home at your hospitality business, which encourages them to return again and again.
Achieve long-lasting company growth
The first step to creating a stand-out business is developing a defining brand. The second step is implementing your brand into your marketing to help clients form strong connections with your hospitality business. This can effectively build the trust, recognition, and reputation that your customers need to repeatedly patronize your business.
---
Adrian Johansen is a writer and businesswoman in the Pacific Northwest. She loves discussing what businesses can do to thrive, especially during hard times. You can find more of her writing on Contently

.
---
You might also like: