It's widely known now that social media is one of the most effective ways for hotels to reach potential guests - and keep old guests coming back. Because it's both extremely popular and easy to use, social media can offer you a huge ROI for relatively little effort. And now more than ever, it's especially important to make good use of your social media - it's an opportunity to be transparent (and reassuring) about your venue's measures against COVID.
In today's post from guest blogger Emily Burton, we're looking at four best-practice things to consider if you want to take your social media game to the next level.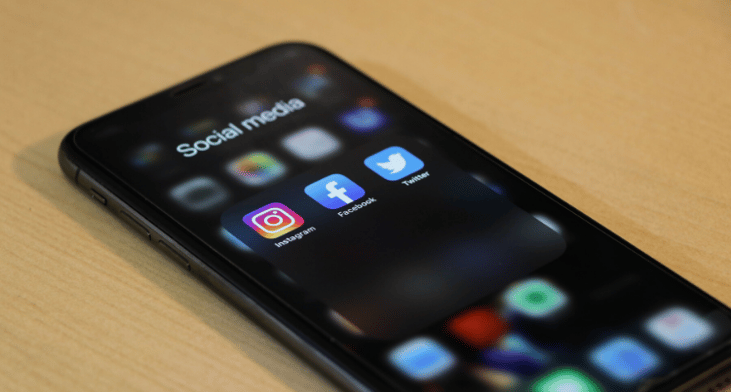 The coronavirus outbreak has impacted nearly every aspect of the business. From large multinational corporations to mom and pop shops, most companies have been significantly affected by the pandemic. Social distancing directives and mandates have restricted movements and interactions, requiring organizations to quickly adapt to the new normal.
The travel and hospitality industries have been affected more than most, given the spread of COVID-19 and the high degree of uncertainty associated with this virus. Hotels, in particular, need to take a look at their marketing and messaging to connect and engage with customers.
With that in mind, today we're looking at four things in particular to consider when looking at your hotel's social media messaging:
Taking a community-minded approach
Sharpening your social media communications
Inspiring confidence and trust
Silencing the noise
---
Taking a community-minded approach
As you think about how to communicate with your customers, keep in mind that they're facing hardships and uncertainties. Put yourself in their shoes. It's important to convey the sense that we're all in this together. Customers are looking for sincere expressions of togetherness.
Think about the way you do business and the tone of your messaging. There should be less emphasis on selling services and more on finding ways to help. Consider initiatives that allow your customers to offer financial support to charitable organizations that are specifically addressing the pandemic through medical services, relief supplies, and other types of support.
---

Having a great service and operations plan is important, but it's pretty meaningless if you don't have a well-trained team to back you up. When you communicate new standards and practices, you need to be able to do it quickly, accurately, and consistently.
Learning with Typsy is practical, effective, and fun! And best of all, you can access Typsy's 1000+ lessons as and when it suits you.
Learn your way - starting today.
---
Sharpening your social media and internet communications
With many people opting to stay at home, it's more important than ever to strengthen your digital communications. Your customers need transparency and candor when it comes to how your hotel is affected by this pandemic. From your company website to email campaigns to the various social media platforms, your messaging needs to be clear, concise, and consistent.
Many people get their news from places like Facebook and Twitter. Invest more time and resources into your social media communications. These are uncertain times, so reach out to a provider of free social media courses for guidance on how best to leverage these platforms for digital messaging.
---
Inspiring confidence and trust
It's important to convey a sense of calm and collectedness to your customers. People tend to assume that corporations have strategies and plans for many scenarios. You don't want to give the appearance of panic or chaos.
Speak candidly about the steps that your hotel is taking to deal with the outbreak. Provide as much detail as possible about changes that your properties are taking to respond to the new normal. This shows the public that you're taking the pandemic seriously, but not falling apart.
Be upfront about services or amenities that have to be suspended or discontinued in an effort to promote best safety practices. Frame your approach and messaging in terms of safety to your customers as well as your employees. This helps to cultivate confidence and trust from your client base and business partners.
---
Silencing the noise
Keep in mind that all of us, including the experts, are trying to make sense of our present reality. There's a lot of misinformation and disinformation being spread, especially through digital communications.
While it's not the job of your hotel's website or online communications to take over for the CDC or other health info sources, you want to make sure that your message is simple and factual.
Avoid offering information that is based on opinion or speculation. It is okay to direct your customers to sources that are better equipped to answer questions related to the virus and best practices.
Above all, remember to keep your content brand-positive and up-to-date.
---
A global crisis such as a viral outbreak will test everyone's patience and adaptability. While the travel and hospitality industries have taken a hit, there are steps you can take to stay engaged with your customers. Hotel employees, partners, and suppliers look to decision-makers like you for leadership and confidence.
Having a strong communications approach means clear and consistent messaging across platforms. You get to decide whether your response to COVID-19 will be one of optimism and teamwork, or fear and panic.
---
Emily Burton is a freelance writer with years of experience in digital marketing. From working for large agencies to running her own, she has lots of advice and tips to offer. She writes about

social

media

management, email marketing, paid advertising, and other fields of digital marketing.
---
Have a question? We're always ready to talk.
You might also like