We want to help you start 2016 off with a bang. That's why we're sharing this totally comprehensive list of our favorite hospitality websites.
To make it easier to browse, we've divided it into categories. So if you're looking for advice on a particular topic (say you really want to kill it with your hotel emails this year), then you can just skip straight to the email section for a bunch of relevant links. We've also separated it into industries, so you can search for hotel-specific advice or restaurant-specific advice.
It's impossible to name them all, but we've tried to cover as much ground as possible.
Feel free to share your own favorite resources in the comments!
Industry: Hotels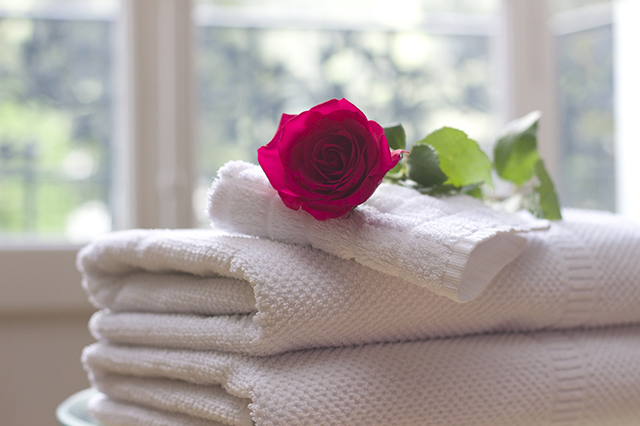 Marketing advice
1. Hotel Speak
Editor Sam Weston has curated a wonderful list of hoteliers and hotel marketers who are willing to share their secrets. Their advice is really detailed, so you can find answers to some very specific problems. Recent articles of note include 5 Innovative Ways to Use Text Messaging With Your Hotel Guests and 5 Reasons People Aren't Subscribing to Your Hotel Newsletter & How to Fix It.
2. Are Morch
Are Morch is a hotel blogger and social media expert. His articles have a strong social media focus due to his experience in that area, but he also shares some great tips on hotel management, leadership and daily operations.
3. Little Hotelier
You probably know Little Hotelier as the booking management system, but they also operate one of the best blogs for small accommodation providers. Their B&B Superstar Series is especially good. They profile B&Bs around the world to find out how they're doing their marketing.

Travel trends
4. Skift
Find out all about the latest hotel and travel trends so you can refine your marketing strategy.
5. TripAdvisor Insights
Considering TripAdvisor is the most popular reviews website in the world, we'd be fools for ignoring their travel surveys! Check out exactly what travelers want, straight from the horse's mouth.
6. eHotelier
Hotel professionals from around the world post their insights and tips on eHotelier. It's fantastic place to go if you want an overall picture of the industry.
7. Hotel Marketing
As the website says, this is a daily 'must-read' for hotel marketers. Use it to learn about new developments with online travel agencies, major hotel brands and hotel technology.
Managing and training staff
8. The Daily Muse
In my humble opinion, this is probably the place for advice about managing a staff, resolving conflict and building a positive team culture.
9. Customer Service Zone
Send staff here for training guides about dealing with angry guests.



---
Industry: Restaurants and bars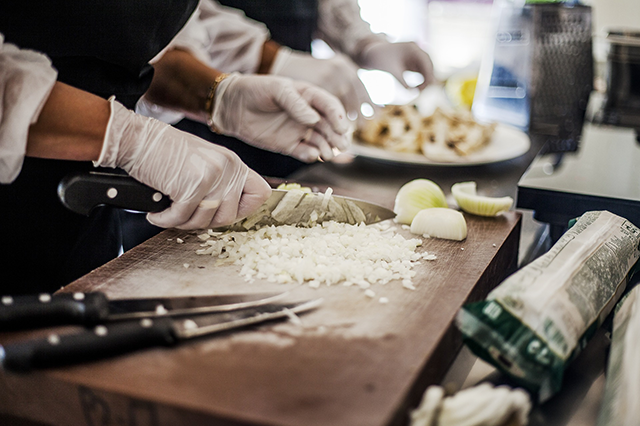 Marketing advice
10. Nightclub and Bar
This US-based website is a must for keeping up with the bar industry. They have a whole section devoted to unique promotion ideas.
11. Gourmet Marketing
Gourmet Marketing is another excellent spot for promotion ideas. Check out their other suggestions for increasing your restaurant's revenue.
12. Toast Restaurant Management Blog
The Toast blog boasts a whole community of restaurant experts. They share advice on diverse topics including customer loyalty programs, restaurant POS systems and menu design tricks.
13. Aaron Allen
Aaron Allen is a popular consultant who blogs about hotel and restaurant marketing techniques. He shares a lot of examples, so you can check out how other businesses are doing it.
14. Cloudbeds
The Cloudbeds blog is full of great tips and tricks for hotels. From building a brand on Instagram and industry trends to revenue management and Google ranking, you'll find a variety of useful tips to get your hotel on the 'it' lists.

Food trends
15. Foodable
Unless you've been living under a rock you probably already know about Foodable, but it's such a great resource that we're going to recommend it anyway! This is our go-to resource for food and beverage trends, chef insights and new restaurant concepts.
16. Food Fanatics
Hear from culinary experts and chefs who all have their finger on the pulse when it comes to current food trends.
17. Restaurant Hospitality
To view some of the content on this site you have to register (it's free though), but there is plenty of publicly visible content as well. And it's really great stuff. The ideas and customer insights will help you plan some amazing menus.


Managing and training staff
18. Donald Burns
Restaurant coach Donald Burns writes as an industry expert for a number of major restaurant websites, so the best place to keep up-to-date with his articles is by following him on Twitter. He shares resources on a number of topics, though his tips about building strong restaurant teams are particularly inspiring.
19. The Restaurant Expert
David Scott Peters teaches restaurants how to implement systems so their operations run more smoothly, but he also shares some insightful restaurant management tips.
20. HotSchedules
The HotSchedules blog is full of innovative new methods for training your staff. It also shares systems that will make your day run more efficiently.
---
General resources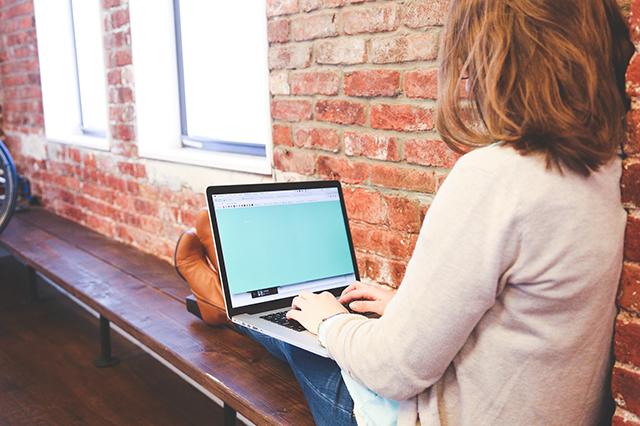 Marketing
21. HubSpot Marketing Blog
The HubSpot blog is brimming with useful content. It includes everything from articles about improving your email campaigns to free budget planner templates. Use it. Love it.
22. Marketing Profs
The sheer size of the library on this website can be a little overwhelming because there's just so much goodness. If you want to know how to improve your social media presence, increase your sales, run better promotions, you name it, it's here!

23. Website Builders
A great website builder should not only be easy to use but also to learn. Website builders are services that host your website and provide drag-and-drop software to make it really easy to launch your small business website or portfolio. They offer a wide range of templates to choose from and tools to help create additional pages as your business grows.

Email
24. Vero
The Vero blog literally contains everything you need to know about writing emails that actually convert customers. Check out their 40 Tips for Dramatically Better Emails. Look at all those ideas!


Social media
25. Social Media Examiner
This should be your one-stop-shop for mastering every single social media platform out there (Facebook, Twitter, Instagram, Pinterest, YouTube, Snapchat…) Their how-to articles are very easy to follow, and they write for both beginners and more advanced social media users.
26. Hootsuite blog
The Hootsuite blog is full of practical tips about managing your social media presence (which makes sense since they provide free scheduling software). They also share creative social media promotions that have gone really really well, so check them out for inspiration.
27. Go Future Media
Holly Galbraith focuses on social media from a travel marketing perspective. In her podcast she interviews experts from around the world. They talk about things like targeting Chinese travelers and how Instagram influences travelers.


Graphic design
28. Canva
I can't recommend this tool enough. If you need to create beautiful and shareable graphics, but you don't have the budget to hire a graphic designer, then you can use this for free. If design is something you would like to learn more about however, check out the Canva blog.


Copywriting
29. Neil Patel
Neil Patel is a copywriting genius. His articles will help you figure out how to get started on your blog, what kind of content you should be writing, and traps to avoid.
30. Grammar Girl
If you're worried about your grammar, search the Grammar Girl blog. She has the answers to super specific questions, from "What is the difference between 'effect' and 'affect'?" to "Is it 'first' or 'firstly'?"
31. Headline Analyzer
When you're blogging, your headline pretty much determines if someone is going to read your article or not. Use this tool to figure out how attention grabbing your headline is, and what you can do to improve it.
32. Moz Title Tag Previewer
Paste your headline into this tool so you can see how it's going to appear on Google. If it gets cut off, revise it.

Events
33. Event Planning Blue Print
If you're just delving into events this year, or you need some help making your events stand out, then this blog will help you organize your plans.
34. Event Manager Blog
Handle your next big event like a boss with this awesome list of event management resources.
35. BizBash
Do you need ideas for your next big event? Go here, seriously. I love their regular Best Ideas of the Week articles. Recent ones include chef shadowboxes, a pay phone where guests can "talk to God", and a cupcake display wall. Doing something like that will definitely get your guests talking!