We sat down with our friends at Sidekicker to learn more about how to use on-demand platforms to cost effectively scale, hire and improve overall, your short-term hospitality workforce. Thousands of businesses are already using the Sidekicker platform to hire on-demand workers to easily scale their workforce at the click of a button.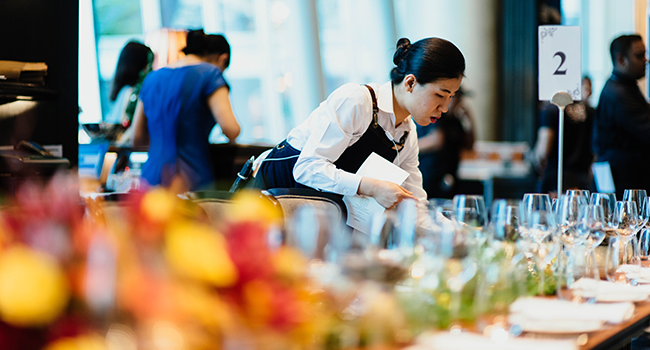 A study run by IMPOS in 2017 found that the #1 issue facing hospitality businesses was difficulty of hiring and retaining staff. This makes sense, as events and patronage in the hospitality industry greatly fluctuate throughout the year making staffing requirements highly unpredictable.
Running large recruitment drives, trawling through piles of resumes and onboarding, sometimes hundreds, of hospitality staff for events in the industry has historically been just part of the job description when it comes to hospitality management.
For some businesses this process can lead to understaffing if the short term positions cannot be filled– this leads to poor customer experience, or overstaffing – which leads to a dissatisfied casual workforce who then leave to find work elsewhere.
All too often we see this leading to a high churn rate in the casual workforce and hundreds of hours wasted on administration and resources.
---
Benefits of on-demand technology for hospitality
However, automation and digital platforms are just some of the innovations excitedly driving change in the way employers are organizing human resourcing and the way that employees are approaching participation in the workforce.
As a manager in the hospitality industry, this means that organizing activities like payroll, rostering and training is simpler and easier than ever; technology is eliminating the need for third parties and middle men, reducing administrative costs, and increasing
efficiencies in different areas of your business.
---
How on-demand technology works
The same on-demand technology that is powering the likes of AirBnB, Uber and Netflix is now giving you access to a willing-to-work and skilled workforce at the click of a button. It is cheaper, faster and easier than engaging in traditional methods of recruitment or temporary sourcing.
Similar to the way Airbnb works, you can log onto an on-demand staffing platform, view profiles, star ratings and experience of staff who are skilled in areas where you need help and can request them to come and work for you at the click of a button.


---
Why it's cost-effective
The ability for technology to scale with no need to add manpower as previously involved in traditional recruitment, makes this method of sourcing staff for short-term periods more cost effective in three key ways;
1. Cheaper service fees
If you go down the temporary staffing route and outsource the recruitment of short-term staff, the cost of service fees are cheaper than your traditional recruitment agencies as the technology allows for manpower free scalability.


2. Less time spent on admin


You will no longer need to look through resumes, conduct interviews, worry about employment contracts as all of the administration involved in payroll is taken care of.


2. Productivity and efficiency gains
On-demand staffing platforms can offer a feature where you can re-hire the staff you loved working with, so next time they work they'll pick up the job faster.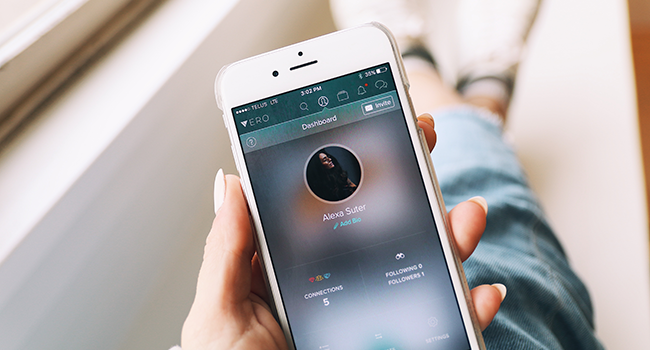 How it solves short-term staffing issues
A General Manager at a well-known Hotel in Perth, Australia, claimed that he saved 50 hours of admin per event by no longer having to trawl through resumes, organize employment contracts and manage payroll.
On the employee side, this type of flexible work is becoming really popular for hospitality workers because the mobile technology provides them with the opportunity to choose when and where they work.
Check out how on-demand platforms can solve casual staffing issues. If you can relate to any then we recommend you to look into on-demand staffing. It will make your life much easier!
1. Caters for seasonal staff fluctuations
Seasonal fluctuations (e.g. summer) or unplanned rises in required staff (e.g. one-off large-scale events) can cause over or under-staffing, resulting either in unnecessary wage expenses or poor delivery of goods or services.
As pressure rises for businesses to cut costs, managers are beginning to realize the time and money spent on sourcing, interviewing, and trialling staff is an unnecessary expense with insufficient return if the staff are only needed for a short period of time. This often leads to managers working extra hours as the trade-off isn't feasible.
In just a few clicks, an on-demand staffing platform can deploy shift requests to thousands of pre-screened skilled staff who are ready to work and have the relevant experience you require.
---

Learn expert online hospitality tips for hotels, restaurants, hospitality schools.
---
3. Pool of experienced talent to represent your brand

If you're using an agency to hire short-term staff, it can be uncomfortable for some not knowing who is going to turn up on the day, as Sean from Hotel Rottnest says "You have no idea who is turning up to your party – literally…".
This can result in the supplied staff being unable to adequately represent your brand or deliver the required services. For some managers, knowing who they are hiring and the type of skills that they have is really important to their brand.
"As our brand samplers are the face of our business, choosing the right talent is incredibly important. Being able to review profiles and ratings prior to hiring allows us to choose qualified, experienced staff with the personality and interests that align with our values."

– (Kellie Duggan, Brand and Digital Marketing Manager at PERKII)
If this is important to your brand, look for an on-demand platform that gives you access to profiles featuring detailed ratings and reviews.This will ensure that you find the right staff with the relevant experience you need for that job.


3. Paperwork and admin is taken care of
Organizing timesheets and payroll for tens to hundreds of short-term staff is a laborious and stressful process.
There's no doubt, that this is time that could be far better spent training staff to provide a greater experience for your customers, building culture, or planning future growth strategies.
On-demand staffing platforms take care of all the on-boarding hassle. There is no more chasing tax declarations and super funds for staff you only need on a short-term basis, as everything is centralized and streamlined online.


4. There's workforce visibility and insights

You have no central place available to forecast budgets, visualise spend and manage all staff across the business, especially if you are managing multiple sites, like a hotel chain with properties across the city.
On-demand staffing is an all-in-one digital platform, it's easy to track data and gather data driven insights into your workforce.

Convinced yet? Why not try on-demand staff for your next hospitality event with Sidekicker
---
Find out how online training platform, Typsy can help make hospitality training easy for you and your staff! Start today and get in touch at hello@typsy.com
---
| | |
| --- | --- |
| | Sidekicker is an on-demand staffing platform, using technology to connect businesses with ANZ's best community of skilled hourly workers –11,000 pre-qualified Sidekicks and counting. Whether you need a chef for a few days, 300 F&B staff for an event, Sidekicker makes the entire process easier, faster, and more cost effective. |
---
You might also like