With over 700,000 hotels around the world, any business in the hospitality industry already knows how competitive things are. For many people, it's easy to think that hotels are constant money-makers. After all, anyone traveling needs a place to stay, right?
But, between the growing popularity of Airbnb, rental properties, and bed and breakfasts, the hotel industry specifically needs to remain as competitive as possible.
That starts by making a great first impression. In this blog post, guest contributor Adrian Johansen shares with you some unique resources to make your hotel stand out from the crowd.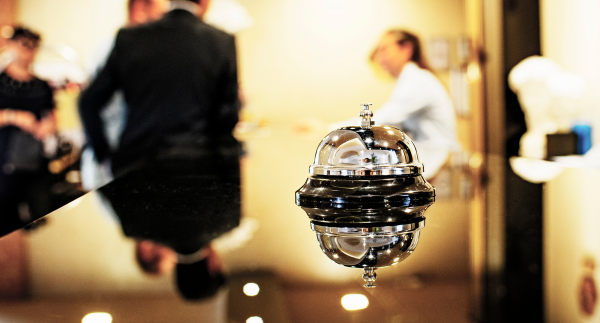 If someone has never been to your establishment before, you have one chance to "wow" them and set the right tone for their stay. One of the best ways to do that is by providing unique resources they really use and make the most of throughout their stay.
While most hotels offer food and drink recommendations and a few "fun" things to do in the area, consider going above and beyond the norm. If you provide unique resources to your guests, they could end up having the time of their lives just by going off the beaten path.
Capturing memories in a unique way
To say we live in a social world would be an understatement. It's estimated that the average person with a smartphone takes three photos per day. Obviously, when someone is on vacation, that number goes up. People love capturing their experiences and sharing them with their friends and family.
But, what if your hotel could suggest a different way to freeze those experiences in time that went beyond a traditional picture? There are plenty of non-traditional ways to capture memories that you can offer yourself or work with local businesses to create a special package deal. Some ideas to consider include:
Personalized souvenirs
Specific perfume/cologne for them to remember their trip
A local recipe book, cooking class, or food tour
A journal in their rooms so they can detail their memories
Classes to learn something new about a specific city or culture, or a food tour
Obviously, some of these ideas are tangible while others focus on the experience alone. All of them, however, provide a way for guests to remember their trip in more vivid detail and share those memories with the people they love.
---

A fully optimized hospitality service goes hand in hand with skilled, well-trained staff. Luckily, Typsy can help you take care of both.
Typsy's 1000+ hospitality lessons are practical, effective, and fun! You and your staff can develop a more well-rounded understanding of what it takes to deliver an incredible hospitality experience to every customer, every day.
Best of all, you can access Typsy as and when it suits you.
Learn your way - starting today.
---

Bringing a pet along

About 76% of U.S. households have a pet. Many pet owners consider their four-legged friends to be a part of the family. So, they want them to join in on the vacation fun, too – as much as possible. That's why thousands of hotel locations across the country (and globe) allow pets to stay for free, or for a small fee. But, what can you do to go the extra mile so your guests can feel comfortable leaving their furry family members in the room for a few hours each day? Try some of the following ideas:
Food and water bowls, a dog bed, and a few pet toys
A pet-friendly room service menu
A "doggy daycare" on-site
Walk-friendly waste bags
By just adding a few simple touches to your pet-friendly policy, you'll give pet owners more reasons to choose your hotel over a competitor. It's understandable to charge certain fees and have height/weight restrictions in place. But, when you make your pet policy as welcoming and inclusive as possible, you're opening yourself up to a huge target audience, and automatically set yourself apart from hotels that don't allow pets at all.


---
Focus on the experience
As a hotel, it's normal to recommend paid activities around the area. It's part of the job to suggest fun, exciting things vacationers can do to spend their time. Bonus points if you recommend something a bit more off the beaten path!
But, your main focus should be on providing your guests with the best possible experience, no matter what. You can't control things like the weather or canceled plans, but you can provide suggestions to your guests that they may not get at other hotels.
For example, why not offer a romantic "date night in" option to couples staying with you? You could offer a private movie theatre experience, set them up for a game night in their room, or offer a section of the kitchen area after hours for a DIY pizza night. Similar ideas can be applied to businessmen and women who might need a "spa day in" to relax, or families looking for something different to do on a rainy day. Let your most creative staff members come up with ideas that will accentuate your guests' experience, rather than just suggesting things to make money.
You might be surprised at how much people will appreciate it. It's a unique, interesting, and unexpected way to make sure they have a good time no matter the circumstances.
The hospitality industry will remain competitive, especially in a post-pandemic world when people start to do more traveling. You can set yourself apart by providing unique resources for your guests and going above and beyond what most hotels choose to offer.
---
Adrian Johansen is a writer and businesswoman in the Pacific Northwest. She loves discussing what businesses can do to thrive, especially during hard times. You can find more of her writing on Contently

.



Have a question? We're always ready to talk.


You might also like