Impressing hotel guests requires excellent service, but also means including advantages that people can't find anywhere else. So how do you make your hotel stand out from the rest without breaking the bank?
In this blog post, guest blogger Cora Gold shares her tips on the details that will enhance the hotel guest experience at your venue. Management teams can upgrade the value of each guest's visit without costly renovations.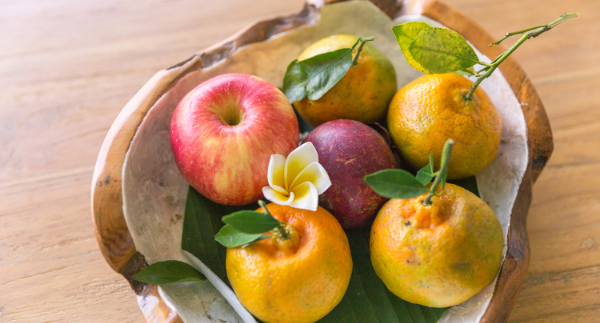 1. Send touch-base emails
When people need to book a trip, they know things can change at any moment. From juggling transport, accommodation, tours, and entertainment, your guest's 'to-do' list can get hectic quickly.
Your hotel management teams can send emails to connect with future guests a month and a week before their arrival. It only takes a few moments to coordinate and could make someone's trip much easier. Touching base allows people to double-check their travel details and make changes as necessary.

2. Provide sheltered chauffered parking
No one wants to arrive at their hotel and drag their luggage across the parking lot during a rainstorm. Adding sheltered chauffeured parking will significantly enhance hotel guest experiences. After unloading their suitcases under an awning, the trained hotel staff will park their car for them so they can start relaxing in their room.
---
3. Include fast and free WI-FI
Slow Wi-Fi ruins everyone's day! It's even more detrimental for guests traveling for work or hosting meetings in their hotel. Currently, the fastest Wi-Fi offered at chain hotels maxes out at 8.48 megabits per second (Mbps), so offering faster Wi-Fi than that will make every guest happier.
---
4. Use premium linen and bedding
Comfort can often be the deciding factor in whether a guest enjoys their stay. The quality of your towels, sheets, and other linens can speak volumes to a guest. Some hotel towels are too low-quality to absorb water well. Any towels that are 100% cotton will absorb moisture easily and dry quickly, so hotel guests never have to struggle with drying off after a shower or washing their hands. When choosing bedding, opt for sheets that are soft, and be sure to replace anything that is stained beyond repair.
---
5. Ensure management has local knowledge
Out-of-town visitors may research their destination on the internet before their arrival, but that doesn't mean they know enough to have a great time.
Your hotel management teams should ensure staff are equipped with plenty of knowledge about the local area. Pointing out lesser-known venues that the local's treasure or the town's history will help guests get the most out of their experience because they booked that specific hotel.
---
6. Partner with nearby restaurants
Your hotel can partner with nearby restaurants to establish delivery services. Whether this happens through a national app or a personalized deal, hotel guests stand to benefit. It's one of the small details that will enhance your hotel guest experiences because they can get whatever food they want and relax in their room at the end of a long day.
---
7. Install mobile key door locks
Keycards are out of style, which is great news for hotel staff members and guests. No one has to keep track of them or switch them between checkouts. Instead, offer mobile keys that use apps to unlock room doors. These locks were first introduced in 2010 and have only grown more prevalent. Upgrading makes every guest experience easier and turns every hotel into a more accessible space.
---
8. Provide welcome gifts
Welcome gifts are thoughtful touches management can use to upgrade any guest's experience. Families could walk into their room and find a bag of snacks, while honeymooners might discover a complimentary bottle of champagne on their bed. Other gifts like chocolates or gift cards are also fun ways to make everyone feel welcomed and valued.
---
9. Offer in-house rewards for eco-friendly visitors
Going green is trendy for good reason, so why not align your hotel with your guests' sustainable lifestyles by offering rewards? When guests keep their towels an extra day to reduce the water used for their laundry services, they could earn a free snack from the in-house restaurant or they could get a free cocktail from the hotel's rooftop bar for keeping their thermostat at a specific temperature.
The rewards could also align with your hotel points system if your brand already offers one.
10. Include free entertainment resources
Guests have big plans when booking hotel visits, but they may not know everything about the area. Front desk staff members can provide entertainment resources like free pamphlets for guests as they check-in. Leave a local event calendar in each room before guests arrive and guests will never run out of fun things to do!
Enhance hotel guest experiences
Including one or all of these small details is the first step in enhancing your hotel's guest experiences. Guests will make note of everything from towel upgrades to faster Wi-Fi because they rely on these things to have a great trip. Every investment will make it more likely that one-time guests will turn into returning clients.
---
| | |
| --- | --- |
| | Cora's passion is to inspire others to live a happy, healthful, and mindful life through her words on Revivalist – wholeheartedly convincing them that everyday moments are worth celebrating. Cora has spent 5+ years writing for numerous lifestyle sites - hence her sincere love for both life and the beauty of style in all things. Keep up with Cora on Twitter, Pinterest, and Facebook. |
---


You might also like