A degree in hospitality and tourism isn't a course that is often promoted. You would be shocked to know how many people often overlook this degree. However, completing a hospitality degree allows you to learn crucial skills needed in the industry that will help you get a job in various places, such as restaurants and hotels.
If you're looking to start a career in this field or climb the hospitality ladder, take a look at these top universities that offer hospitality and tourism programs in the US.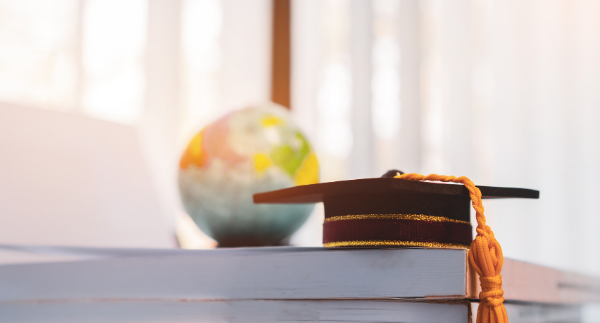 Career options
The hospitality and tourism field surprisingly has plenty of jobs to choose from. Everyone has different views and goals about their future career. Some people see themselves becoming tour managers while others may find running their own hotel more fulfilling. Ultimately, the choice of what you want to be is up to you. Here is a brief list of the career opportunities you have with a degree in hospitality and tourism:
Restaurant manager

Restaurant owner

Hotel operator

Hotel manager
Meeting planner

Convention planner or manager

Tourism marketing manager
No matter which career path you choose, each one is rewarding and comes with its own and unique set of challenges.
---

Paying for your degree
Each job has a different salary as well as benefits. On average, the annual salary you would receive in the hospitality and tourism field is USD 57,500. Getting a bachelor's degree in this field is approximately USD 140,000. With a price that high, you may think that the degree is not worth going into debt for when you can learn so much on the job. However, when it comes to your education, no price is too great.

Even though financial stability isn't always easy, there is a way you can easily pay for college; a student loan. Taking out a student loan is a great way for you to finance your studies. A majority of the debt that comes with going to college is from this loan. Although you can get a student loan from any willing lender, your best bet is to acquire it through a private lender. Private lenders are often considered better than traditional lenders simply because of their lower interest rates.
---
Typsy courses are a perfect way to upskill and cross-skill in hospitality.
Typsy's 1000+ hospitality lessons are practical, effective, and fun! You can learn more about everything from service to housekeeping and leadership skills.


Learn your way - starting today.
---

Top 5 universities for hospitality and tourism degrees
Now that you know what's in store when choosing a hospitality degree and have a solid way of paying for it, it's time to go over which colleges you should go to. While each college may have slight differences, the curriculum for this type of degree remains the same. You will be expected to complete math courses, foreign languages, and other general subjects. The five best colleges to get your degree in hospitality and tourism are as follows:
Cornell University
Cornell University is located in Ithaca, New York, and is considered to be one of the most popular choices for hospitality management courses. The highest degree you can complete here is a master's degree. Compared to most colleges, Cornell University is a non-profit, private college that has a higher-than-average population of students.
University of Michigan
The University of Michigan is considered to be the most popular university in its state. It also offers a master's in Hospitality Management through the School of Hospitality Business. You'll learn about globalization and how it affects both tourism and hospitality both now and in the future.
University of Central Florida
The University of Central Florida has a bit more opportunity than the other two colleges mentioned above. This is because it allows its students to complete a doctorate. A Doctorate is a step above a master's degree and can greatly increase the chance of you securing a position.
Arizona State University
Arizona State University is a public college located in Phoenix, Arizona. They offer students a bachelor's and master's of Arts in Business and Tourism. Throughout the program, you'll learn about the many facets of tourism and hospitality. You'll also master ways to perform analytical research and service management. For your final capstone, you'll be given a chance to demonstrate mastery of everything you learned.
Southern New Hampshire University
Southern New Hampshire University is located in Manchester, New Hampshire. Students can choose between completing their course on campus or online. Some of the more notable benefits of this school include full online degrees where you can complete an online bachelor's in business administration with a focus on project management or entrepreneurship.
---
No matter which university you choose, the most important thing is the quality of education and job satisfaction once you graduate. There are also plenty of opportunities to update your skills, learn new ones, through online courses.
Justin

Weinger

is a married father of 3, with over 15 years of corporate finance experience in various industries. He is an avid personal finance enthusiast, blogger, and a chaser of passive income streams.
---
You might also like