Hospitality leadership programs are one of the most underrated and powerful ways to launch your career in this industry, however not many people know about these.

For people who have been working in the industry and are looking for a change or for growth, these programs are for you. If you are studying hospitality management with limited hands-on experience, these programs are also for you.

So, let's break it down and get you up to speed on what exactly hospitality leadership programs are and how you can get started.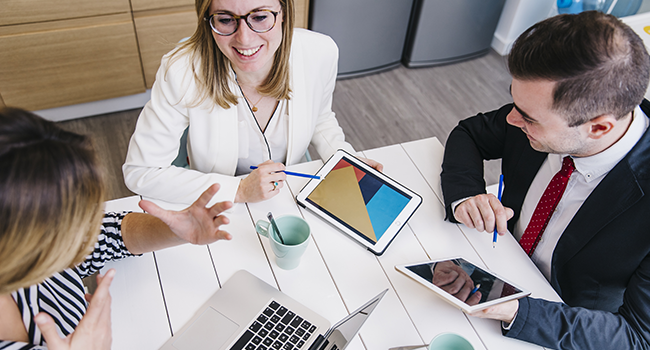 What is a hospitality leadership program?

There are different types of leadership programs out there. They are set up by hospitality companies who are looking to build strong leaders in the industry and also within their organization. They are also known as management training programs.

Some companies offer a broad management training program so you can learn everything about running a hospitality business and then have the ability to choose
which department you liked most, to then further develop
in that area.

There are other programs out there that have a specific focus such as, Rooms, Food and Beverage, Human Resources, Finance, Events, Marketing, etc. Depending on the needs of the company, the program on average can last anywhere from 6 months to 18 months.

---
Where can information be found about companies offering these?


If you already work for a company that you like, definitely check with your human resources department to find out if they offer a management trainee position. If you are part of a hospitality management school, they should have a job posting board or place where you can ask questions about hospitality openings.

Most hospitality schools are aware of leadership programs and might even have great connections they can introduce to you. If you don't have these connections or are looking to change companies, it is important to know what type of company you'd like to work for.

A leadership program is both challenging and rewarding and you'd want to follow through with a company that you like. Many big hotels offer this program, such as Marriott, Hyatt, Accor, just to name a few. You can search big name companies and see what they offer or you can also sign up for hospitality job search engine, Hosco.


---
Which hospitality leadership
program is right for me?


It's probably best to go with the program that peaks your interest the most. Maybe you are a bit tired of F&B and want to explore Human Resources. Maybe you have always worked as a server but want to know more about F&B.

However, the most important decision will be the company you choose to work for. Some companies are more corporate with milestones you must achieve every so
often. Others are big on mentorship where you are given a
lot of responsibility from the beginning, and you have a
mentor you can go to for guidance.
Some programs might be more about collaboration where you not only learn, but you also have the opportunity to structure the program as you go. Talk to others who have done a leadership program before and get their thoughts! To get started check out this blog from some of the management trainees over at Soho House.
---
Will this benefit my career?


That is up to you! The program will absolutely benefit you if you make the most of it. Not many people have the opportunity to take on a leadership program. Use this to your advantage.

Ask a million questions, attend as many additional workshops as possible, give your suggestions on improvements - be a sponge, and stay humble. If you put in the hard work during your program, you have the opportunity to move up the ladder quickly when your program is over, or potentially start your own business. Also, this experience on your CV will benefit and fast forward your hospitality career.

---

Many of those who have become managers or directors started in one of these leadership programs. Now that you know what these programs are, you can get ahead in your hospitality career.


Start your online hospitality training with Typsy, and watch our inspiring Mentor Sessions now.

---
Andrea Aguilar

earned her master's degree in International Hospitality, Event, and Tourism Management from Oxford Brookes University. She has since left to start her own hospitality business called

Preshift Hospitality

that focuses on employee engagement in the hospitality industry.
---
You might also like: