Many of us have friends who are studying to be doctors, lawyers, marketers, or what's considered 'respectable' jobs. Although the hospitality industry doesn't always require formal studies to land a job, there are many universities out there who offer programs in Hospitality Management.
If hospitality is something that you enjoy and are passionate about, it should be what motivates you to pursue and study it. The question then becomes, "Should you study hospitality management at university?" The short answer is yes! However there are some questions you should ask yourself first.
---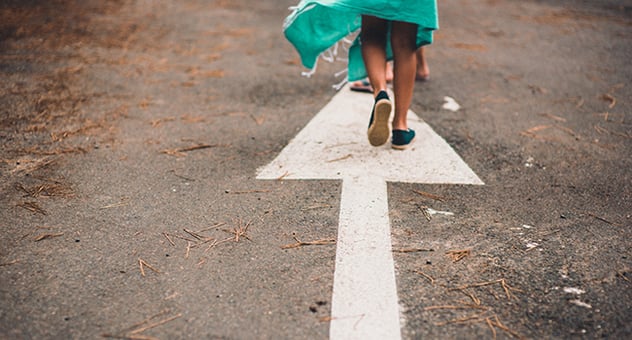 ---
What area do you want to focus on?
Hospitality is a wide umbrella with sub sectors that encompasses many different areas. For example, there are hospitality programs for event marketing, sustainable tourism management, hotel administration, hotel management and restaurant management.
Choosing the right course can be tricky, so determine what areas of hospitality interests you the most and narrow your choices from there. It also helps to do your research; read up on the course descriptions, ask university staff or past students any questions, and attend open days.
Sometimes writing a pros and cons list when comparing hospitality programs can be helpful. Importantly find out if this course will get you job-ready after you finish studying, or at least closer to your ultimate hospitality career.
In the end (despite some uncertainty at first), I chose a course that encompassed hospitality, event, and tourism management. This led me to studying Hospitality Management at Oxford Brookes University.


---
What do you want to gain from your program?
Research the proposed outcomes of your program, it will help you understand if it offers the knowledge and skills you need, and if it will get you closer to the hospitality career you want.
Ask yourself some of these questions also, to help with your decision:
Is the credibility of the university important to you?

What qualification will you have once completing your course?

Do you want practical job-ready experience?

Do you want to have networking opportunities?
Some other factors to consider are prospective jobs once graduating, skills learned, work experience opportunities, alumni/mentoring support and course recognition (especially if you're considering a pathways program or applying overseas).
These criteria will be different for everyone, but knowing what you want to gain will help you find a program best aligned with your goals.
A university that offered a mentorship program, had an opportunity for work experience, was forward thinking, and had a good reputation were important in my decision. The combination of practical experience and a formal education is what I felt I needed to spice up my resume.


---
Where should you study?
Based on your answers above, think about which university best offers what you want and where that university might be. Will it be locally, or abroad? Are you willing to travel?
If it's abroad don't be afraid to take the opportunity, especially if it aligns with your hospitality career goals. From my experience, studying abroad brings you outside of your comfort zone, and when you realize that you can survive in a foreign country on your own, you become inspired to take on any challenge that comes your way!
The university that aligned with my goals was based in the UK (and I live in California, USA). Networking opportunities opened globally, and even though I am back in my home state, I still have connections abroad which is crucial in this industry.
I met a recruiter for a hospitality company at my school in the UK who linked me to their HR director in New York, who linked me to their HR Manager in LA that I interviewed with while I was staying in Romania, that helped me land the job two days before returning home (takes deep breath).

---
Take some short hospitality skills courses to keep your knowledge fresh on typsy.com

---
Benefits of studying Hospitality Management
With many amazing hospitality employers out there with great training programs, why should you study the subject? Here's why:

You'll be way ahead of the game, because you'll know things about the industry in one month that others take years to find out.

You will have an insane amount of networking opportunities to get you that next gig.

You will have experience that looks great on a resume.

You'll work with, and meet people from other cities and countries which prepares you to handle all personality types, something you definitely encounter in the hospitality industry.

You can try your hand at different types of jobs or find work placement that gives you the opportunity to cross train. It's a rare opportunity that others wish they had.

Even though you might start at the bottom when you leave university making minimum wage, you will advance so much faster than everyone else because you are exactly what the industry needs.



---
At the end of the day, university is not for everyone. However, if you are someone who is already interested in the hospitality industry, this won't hurt your career, it will only enhance it. If you are interested in pursuing Hospitality Management, have a look at what's out there. There's plenty to choose from and you'll soon find a program that suits you!
I'd highly recommend looking into the Hospitality Management program at Oxford Brookes University in the UK (which is where I studied). Questions, comments, concerns? Hit me up, happy to help.
Learn more about hospitality management with our course from restaurant consultant, Mike Ganino. Start now!
---
Andrea Aguilar earned her master's degree in International Hospitality, Event, and Tourism Management from Oxford Brookes University. She has since left to start her own hospitality business called

Preshift Hospitality

that focuses on employee engagement in the hospitality industry.
---
You might also like: