Pinterest currently has 478 million monthly active users, marking a remarkable potential for extending your reach. If you have a hospitality business, you have come to the right place. Today, you can learn how to use Pinterest's newest features to market your business in 2021.
The hospitality industry covers all hotels, restaurants, casinos, events, cruises, entertainment, amusement parks, etc. As such, this service sector is vital to businesses and customers, employees, and economies worldwide.
Regardless of your role within your hospitality niche entity, here's how to make the most out of it.
Let's start with the basics. What new Pinterest features are we talking about?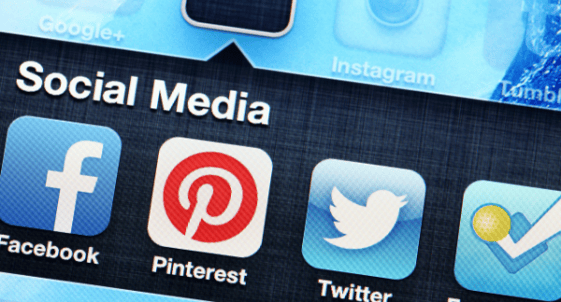 Idea pins and new creator discovery features
According to Pinterest, over 475 million Pinners said they wanted to engage with video and explore content directly on its platform. What customers asked for, Pinterest delivered! The company launched new creator discovery features and introduced Idea Pins globally soon after.
A couple of months back, Pinterest introduced Idea Pins as an innovative multi-page video format, delivering new access and capability. In turn, it empowered anyone from the hospitality industry, or any other in this regard, with a business account to create inspiring content.
Essentially, the Idea Pins are an evolution of the well-known Story Pins. Only now, they have a new name to match their uniqueness.
As a creator, you can now access a suite of new publishing tools, including:
Video recording and editing
Voice over recording
Music selection
Ghost mode transition tools
Detail pages
Interactive elements
Multi-draft save
Export options
Topic tagging
The Creator Code
In turn, you can publish high-quality, saveable, and long-lasting content. Going on, the Idea Pins allow you to better interact with your potential or existing audience and build a more engaged community directly on Pinterest.
The only question left at this point is, how can you incorporate these innovative add-ons to your hospitality business' marketing strategy?
How to use the newest Pinterest features to market your hospitality business:
Here are three creative ideas for using Pinterest's new features for gaining a competitive advantage in the hospitality industry market!
Idea #1: Add a personal touch to your content
If you own a restaurant or hotel, here's your opportunity. There are over 200 billion pins saved on Pinterest. Out of the total, two-thirds are brand- or product-related pins. Better yet, recipe-related pins constitute 1.7 billion.
People love watching meal preparation, and that's for sure. However, many individual chefs, start-ups, and global chains are trying to grasp Pinners' attention. So, you must level up your game.
One great way to do so is by adding a personal touch to your content. Essentially, it will help you better engage with your audience. For instance, you can use the voice-over recording feature to add your personal voice. Furthermore, you can add a trending song in the background of your meal preparation.
With all of your content, make sure that you keep to a similar brand with colors, themes, image lighting, etc. That will help people recognize your content in the future. You can use Pinterest templates to keep that aesthetic, or have your internal marketing team create branding guidelines to keep it unified.
Now, say you have a hotel. You can do a tour of the halls, rooms, or spa. Once again, you can use the voice-overs, acting as the ultimate, professional tour guide. These also come helpful if you are a makeup artist or a spa owner, offering beauty-related services to customers.
Combined with the video recording and editing feature that allows up to 20 pages of content, the Idea Pins can significantly boost your content ranking on Pinterest.
Better yet, you can track what works and what doesn't since the company has also added new updates to Analytics.
Idea #2: Focus on increasing value, not profits
You can use Pinterest to increase your hospitality brand awareness and reputation. More precisely, 77% of Pinners say they have discovered a new brand or product on the platform. Better yet, weekly conversions on Pinterest grew by 300% last year.
Still, there's a catch since 97% of queries carried out on the platform are unbranded, says Pinterest. This statistic highlights the need for a Pinterest marketing strategy. Still, that's not all there is. It further indicates the behavior of Pinners – they are on the platform to seek inspiration and discover new ideas.
In other words, Pinterest is not for the hard sell, upsells, cross-sales, or discounts. Instead, it would be best to show your target audience what your brand could do for them.
At this point, you can use the innovative ghost mode transition tools from the Idea Pins. Say you have a restaurant. An interesting idea would be to record the meal preparation. Start with a lovely photoshoot of the ingredients. Then, you can add some progress during the prep process. At last, make sure to show the result.
Idea #3: Share your content beyond Pinterest
Next on the list are the Idea Pins export options, allowing you to share content beyond Pinterest. Today's marketplace indicates a need to extend your strategy on multiple platforms as great as the platform might be. Essentially, you need to meet the demands of your customers.
If your target audience is mainly using Instagram, meet them there. If they are primarily on Twitter, start tweeting, and so on.
A key component at this point is to interconnect your ideas. First, you need to do so on Pinterest. To do so, you can use the topic tagging feature. It's a new publishing feature that allows you to connect your content to pinners' relevant interests.
For instance, you can add general tags from your hospitality industry sectors, such as #restaurantinnewyork or #besthotelindubai. However, you can also add some brand-related tags. These will allow you to connect your Pinterest posts. Once a user finds one post, it will lead them to another, and so on, creating a never-ending cycle of engagement.
Furthermore, Pinners are 70% more likely to engage with product tags in scenes. So, you might as well consider this stat, especially if your primary goals are conversions and sales. Pinterest says – when you show someone using your product, you are more likely to sell.
At this point, you can also use the multi-draft save, allowing you to publish more ideas than usual.
Final thought - Is Pinterest suitable for the hospitality industry?
It sure is! You can use Pinterest's new feature to level up your game within the hospitality niche significantly. If you are a service provider, the Idea Pins and new creator discovery features can help you reach your target audience. As mentioned, you can use these add-ons to increase your brand awareness, thus, indirectly increase your conversions. Going on, you can add a personal touch to better engage with the pinners or even expand beyond Pinterest.
All that matters is to remain as creative as humanly possible!
---
Kristen Dahlin is a Marketing Manager at Tailwind — your new Marketing team, helping you create social media designs, schedule posts, and optimize across Instagram, Facebook, and Pinterest with one easy-to-use social media management tool. Kristen lives in rural Oklahoma with her husband Kyle, daughter Sophie, boxer Lila, and a very temperamental flower garden.
---
Have a question? We're always ready to talk.