For many hotel chains over the past number of years, its been about the chef (executive) and not necessarily about the 'brand'. Has the idea (and power) of branded dining concepts been lost on hoteliers?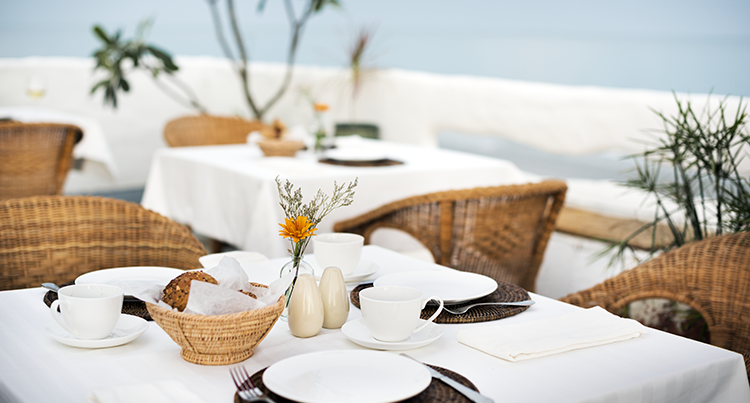 While traditional dining has always been a secondary focus for a number of hotels around the world, especially full-service operators, many hotel operators still haven't adapted to recent changes in consumer behaviors, labor dynamics, cost structures, hyper-local (plus regional and national) competition, and supply-chain dynamics.

That is one of the reasons why many 'hotel restaurants' have gained the perception of being overpriced and underwhelming, which then creates an overall negative experience for the hotel brand, which in this case then leads to hotel guests exploring surrounding restaurants (and sometimes other hotels).

Hotels today need to be more than just hotel rooms – especially to compete with the likes of Airbnb style business models that have changed the landscape of the industry going forward.

While large hotel chains will continue using their corporate-based culinary and mixology focused teams to streamline their program(s), there is an opportunity for independent and boutique-like hotels in many markets to build localized, strategic 'F&B' partnerships that will better position their brand to adapt to the above-noted changes.

As we always say within the hospitality industry; it must be about the complete experience!

In terms of food and beverage, you must match the right restaurant concept with the right guest, instead of following the traditional 'template' of fitting a hotel with whatever restaurant a corporate team thinks will drive the most revenue. You need to be able to create memorable restaurants and bars that just happen to be inside of a hotel.
Food tourism
Expectations have changed. Guests and consumers are looking for uniqueness. They're looking for variety. They're looking for a form of creative tourism. Outside of security and a pleasant night's sleep, they're also looking to engage in authentic experiences that deliver localized character which includes the pursuit of unique and memorable eating and drinking experiences.

For a modern hotel, this could mean creating food-hall inspired concepts that will drive a sustainable competitive edge.

On a recent trip to New York City, my wife and I stayed at a hotel that offered an intimate lounge/bar in addition to a food hall called 'The City Kitchen' that featured New York's "most desired and hyped food concepts where visitors and locals can delight in the city's best dishes – without having to travel to taste them."

In all, there were even different vendors, each occupying approximately 250 square feet of kitchen space, providing meals ranging from lobster rolls to sushi, Mediterranean cuisine, gourmet doughnuts, Mexican cuisine, upscale burgers, and ramen dishes all at a 'fair price' for the consumer.

The results? "Off-the-grid restaurateurs bringing their most crave-worthy creations to the City Kitchen table" benefiting not only the hotel guests, other tourists, and local residents but of course – the hotel itself.


The benefits you ask?
Maximized Efficiency
Understanding their clientele, the hotel is able to match the right restaurant concept(s) with their ideal guest profile through a series of localized partnerships. The hotel then leases out the space for a multi-concept focused food and beverage program which creates a revenue stream with limited associated costs in terms of operations, equipment, recruiting, training, inventory, supply chain management, and so on. Lower prices (than that of the perceived hotel restaurant) would also make the public and social areas of the hotel more of a versatile meeting space and destination for locals. The more positive experiences on the hotel premise, the more revenue generated overall.
---
Staffing
This is still one of the major challenges in the hotel (and restaurant) industry today. It shouldn't be any secret, staff turnover in the hospitality industry is nearly double the average across many other industries. A food hall style program will position the hotel brand to focus on its 'hotel' staff only and not all of the restaurant staff as well. This allows the property to more easily manage the fluctuating seasons in terms of staff requirements. It also allows them to hyper-focus on one training system and one training program for their hotel staff; a large cost saving benefit for the brand.


---
Bookings and revenue
Today guests are inundated online with options when deciding on a hotel, which has forced managers to improve their marketing and advertising strategies. One of the perks many guests are looking for is that of the hotel's food and beverage offerings. Highlighting a variety of dining options over one (often expensive) option will strategically position the hotel for additional bookings over that of its local competitors.
Today's consumers are highly connected and can find out a restaurant's (and hotels) limitations online in a matter of seconds, therefore a mediocre food and beverage experience at a hotel needs to be avoided. A fresh and modern solution lies within a food hall catering to a variety of flavor profiles, food sensitivities, and price-points in a convenient 'quick-serve' format.
---
As food tourism takes off, boutique and independent hotel brands that experiment in this space will be better-equipped to excel as time goes on; creating a scalable, sustainable, profitable, consistent, and memorable brand that is better-positioned in adapting to change. It's time for hotels to step out of the past and very firmly step into the present!

---

Ensure you and your team is ready for service with Typsy's service and management courses.
Sign up today and get the first 10 day's FREE!
---
| | |
| --- | --- |
| | As the Founder & President of KRG Hospitality Inc. in addition to being the author of the book 'Bar Hacks', Doug Radkey's impressive career spans more than two decades and includes all aspects of food, beverage, and hospitality development. This storied brand has proven success since 2009, throughout a variety of markets found within Canada, The United States, and abroad by being a creative agency with a focus on planning, development, and support for independent restaurants, bars, hotels, and other hospitality related properties. |
---
You might also like: