In today's blog post, guest blogger Aditya Sharma walks us through seven pro tips that can help you tailor a flawless managerial resume for a hospitality role, getting you closer to your targeted job by ensuring you communicate your potential as a great manager to recruiters.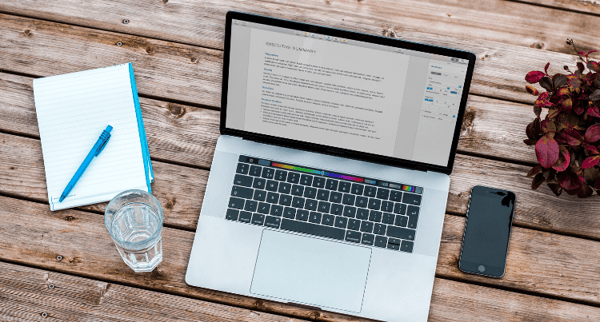 The ladder to success is stressful, but the result is always worth the struggle. To help you through, you need to make sure your resume emphasizes certain points.
Put these tips to work, and you just might land your dream job.
1. Compile all your information in a master resume
Before you even start drafting your resume outline, create a master resume and use it as a one stop shop to collate all your details and information in one place.
Simply gather every piece of information that relates to your education; certifications, awards or recognitions; professional experience; internships; contact details; and so on.
You may come across certain details that seem unnecessary while framing your resume, but list them in this file anyway – you may not need them for your present application, but they might become useful when updating your resume in the future.
The whole point of gathering all your details in a single place is to make sure that you do not miss out on any important point in your resume and save time.
---

Become an exceptional hospitality manager by learning hospitality tips from experts on typsy.com.
---
2. Write your name as the resume header
Job seekers often ignore resume headings while preparing for job applications, but they are an essential feature of a good resume.
Your name gives you a unique identity, and it can also provide your hospitality management resume with a unique identity of its own to help it stand out in a sea of other resumes.
All you have to do is write your name on the topmost part of your resume so that it's more noticeable ­– and easier for recruiters to keep track of.
3. Use one-liner points and apply the STAR format
The professional experience section is the heart of your resume, and it's the best way to give the recruiters an insight into your professional expertise. To make the most impact, structure this section as one-liners to describe your professional achievements and contributions.
Writing paragraphs can lead to your statements seeming vague and unnecessarily elaborate. This diverts the attention of recruiters away from your skills and towards the sheer bulkiness of your resume.
The best way to avoid this diversion is to write your work experience in one-liner points that are clear to read.
You might also try applying the STAR format: Situation, Task, Action, and Result of your professional experience.
This can help you demonstrate a cause-effect relationship between your specific work experience and how that has prepared you for your desired role: it describes the backdrop of your work, while shedding light on the tasks assigned to you and how you executed them to produce positive results.
4. Be bold: use font emphasis, power verbs, and bucketing
Generally recruiters spend a mere six seconds on a resume, which gives them no chance to go through every resume in detail. Because of this, you need to catch their attention quickly.
Font emphasis, or bolding, is useful for a simple reason: it draws the eye. At a glance, it can highlight the most significant aspects of your career.
Similarly, you can make your points more effective and easy for recruiters to read and fully comprehend by starting every one-liner with a suitable power verb.
A power verb is simply a word that describes an active, rather than passive, action. Instead of writing that you 'possess excellent management skills', you might write that you 'championed a team of 15 to surpass KPI targets'. This is far more specific and active, and therefore more powerful.
It's also a good idea to create headings to list down all your similar points under the relevant 'buckets'. That way, it will be easier for you to organize your points in your professional experience section. The more organized your resume appears, the easier it is for recruiters to scan.
All these factors may seem minor, but once you apply them you will notice that it makes your points more effective and gives your resume a finesse.
5. Provide details of your education and certifications
Validate your eligibility as a manager by providing the details of your educational qualification and any certifications that you have acquired.
To put it simply: if you've got it, flaunt it.
Most hospitality organizations favor managerial applicants with on-the-job experience, but by providing the details of your qualifications, you may be preferred over someone who lacks the required educational qualifications.
The same goes for certifications – these can encourage recruiters to recognize you as someone who went to the extent of becoming formally certified in your industry. This can add significant value to your resume.
So go ahead and list out the details of your education and certifications to enhance your resume and come out looking like a star candidate.
6. Highlight your skills in a separate section
Every point in the professional experience section should reflect your skills as a suitable hospitality manager, but it can be a little ambitious to assume that the recruiters would read through your entire resume.
Highlighting your skills in a separate 'key skills' section helps ensure that recruiters recognize your potential without going through your resume in detail.
Drawing from your professional experience section, pick the most relevant skills justified in your one-liners and place them in your key skills section.
To optimize this section, you can also use keywords listed by the recruiters in the original job advertisement. Doing so can also help you rank highly on an ATS (Applicant Tracking System) used by recruiters to filter resumes.
That said, do ensure that everything you write on your resume is the absolute truth and not just there to get your name on the shortlist. Half-truths or outright deception will be immediately obvious to recruiters during interview stages.
7. End with an overview of your resume
As the last step, wrap up your resume by composing an effective summary to give an overview of your experience and skills.
This feature of your resume can also help by giving the recruiters an insight into your entire resume and, if framed effectively, can intrigue them into going through your resume in more detail.
Compiling a summary at the end makes it easier for you to pick the most effective elements while skipping unnecessary repetition of less significant points.
Unlike the key skills section, your resume summary not only highlights your skills but also emphasizes your professional achievements and contributions.
Compose a resume summary that gives an insight into both your professional experience and skills to ensure hospitality management recruiters recognize your potential as the preferred applicant.
---
To conclude, here are some key take-aways to help you write an impeccable managerial resume:
Before drafting your resume, always create a master file to keep all your details and information in one place
Make sure your name is the header
List your experience in one-liner points that demonstrate a cause-effect relationship
Start all your points with a power verb, bold key points, and list them under individual buckets
List your educational qualifications and certifications to add value to your resume
Align all your professional skills in a separate 'key skills' section
End with a summary to give a concise and effective overview of your resume
---
| | |
| --- | --- |
| | Aditya Sharma is an eclectic entrepreneur, and Co-Founder and unofficial CPO (Chief Problem-solving Officer) for Hiration, an AI-powered online resume builder designed to help job-seekers find their way in the treacherous job market. He lives and breathes helping people land their dream job. |
---
Have a question about hotel management or training for your team? We're always ready to talk.