Some reports have placed the turnover rate for restaurant managers at over 45 percent. A shocking ratio for any industry. Taking a step back to the interview process is one of the keys to help select a closer fit and reduce turnover.
If you think about it; we actively target our customers, why not target our employees as well? Here are six essential interview questions to ask your next hospitality manager.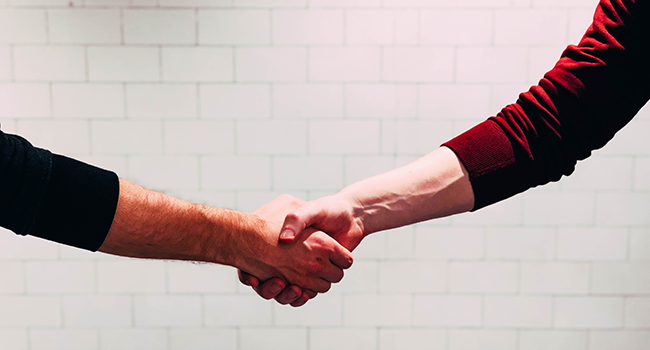 Before the interview...

When recruiting and interviewing for a new restaurant manager or supervisor, consider these areas:
Motivation

Leadership

Passion for the industry

Appropriate experience and skill set

Problem solving

Customer service

Management/supervisory style

Cultural fit
Remember to plan ahead, don't be in a hurry to make a job offer after only the first interview! Chances are that you'll miss key details, and won't get a good gauge after just one meeting.
Focus on the strengths relevant to the position. Motivation, communication skills, industry specific skills and work ethic should be primary targets for this first interview, while the second interview should zero in on the actual skills, compatibility and leadership skills essential for the position.
Know what kind of supervisor, manager, or employee you're looking for.

Do you want a well rounded person able to see your F&B operations from a broad perspective or are you after someone that hides in the office doing daily battles with the paperwork?
Here are six interview questions to help you get closer to a better fit for your hospitality venue.


---
1.
Tell me something about yourself that's not on your resume.

This open-ended question helps focus on the candidate's motivation in the work place. Listen for clues about their personality and what drives them as a professional. This question will help you learn more about their work ethic and how they view their position in the industry.

Their response should be positive and confident without bragging or exaggerating the facts or their efforts.

Red flag: repeating what's already on their resume. This may
indicate a lack of critical thinking skills or the inability to
"think on their feet" - something that is a strong requirement
in any F&B establishment.


---
2. What type of people do you work with best?
Your goal with this question is to find out how well the candidate will fit into your current company culture and how effectively they communicate this to you. You want to find out how well this person will fit into your company, not how well your company will fit to the candidate.
Some details of leadership/supervisory skills should be evident in their response. Are they a supportive team leader, or a collaborator when they need to be? Can you discern their management style from their response?

Red flag: Any overly strong vocabulary or absolutes. This question may be an opportunity for you to listen for values statements; i.e. "I hate…..," I love…..," "I can't….."


---
3. Describe how you resolved an encounter with a difficult customer.

Alternatively, when is the last time you had to exercise disciplinary action to employees? Definitely multi-purpose questions! It speaks to the candidate's approach to dealing with others, their work ethic, communication skills and maturity as a manager or supervisor, even as a person for that matter.
Red flag: Listen for positive affirmation and not negative comments or tone. Even when disciplinary action is required it needs to be done in a positive way that maintains a respectful tone, and maintains employee
self-esteem. A less than mature manager or supervisor may run the risk of responding negatively to disciplinary action.

The same positive attitude towards guests
and customers should also be demonstrated in the applicant's
response no matter how challenging some customers may be
from time to time.




4. What qualities impress you most about your team?

This question will test an applicant's interpersonal skills. As a manager or supervisor in any F&B establishment, managers and supervisors generally work under fast paced conditions and sometimes a high degree of stress.

There are many moving parts to manage all at one time, the BOH, FOH customers, employees and the bathroom that just exploded down the hall. This question will help you determine how developed their interpersonal and communication skills are.

Red flag: A true leader will build up their team and have positive comments and remarks about those they supervise. A negative tone might indicate a less than stellar team player that thinks people need to be micro-managed to get the job done.
---
5. Describe a time you made a business more profitable.

OK, admittedly sometimes even as a manager or supervisor, this may be an area that is largely out of their control for many reasons. If it's important to you and your establishment, make sure it's noted in the job description.

Still it's a good question to find out more about the candidate's ability to control and manage limited resources in the work place. Controlling food, beverage and labor costs are an essential business skill for any F&B
supervisor/manager but should never be at the expense
of the employees or customers.

Cutting labour cost at the expense of reducing employees not only affects issues around employee morale and productivity, but also effects customer service as well.

"I reduced labour cost by 8% by laying off 15% of the full time staff," may not be a very good answer to this question.

Red flag: Any pauses or hesitations that are unable to clearly articulate the candidates ability to manage (and direct) limited resources.

---
6. Why do you want to work here?
This can be a great screening question to help you determine who is and who is not an industry professional. A response like, "I'm working my way through a law degree," may be fine if they are applying to a law firm, probably not the industry professional you're looking for in the long haul.

However, don't be afraid of other industry professionals, diversity is a huge part of any industry and perhaps more so in hospitality were there are so many different people from so many differing professional backgrounds.

Some new blood and a new perspective may be the juice you need to inspire your team and take them to the next level. A candidate coming to you from the retail industry might have a bright new perspective on aspects of customer service and ways to improve that part of your business.

Red flag: Any response that is weak or lack-luster, you're looking for enthusiasm and how much effort the candidate put into researching your establishment, and their ability to translate that into a purpose for your business.


---

By having a detailed approach to your recruitment and hiring processes will help you acquire top talent for your establishment. Try these sample questions, or develop your own to help better gauge the expectations you need for your managers or supervisors. Best of luck with your next interview!

Start your online hospitality Typsy training today, and watch our course on Body Language Basics with Mark Bowden.
---
---
You might also like: