Hospitality is unlike most industries, you can work in almost any sector with or without having a hospitality degree. Some people believe that only those with a degree are able to move up the ranks, whilst others believe that it's about the years of experience you have.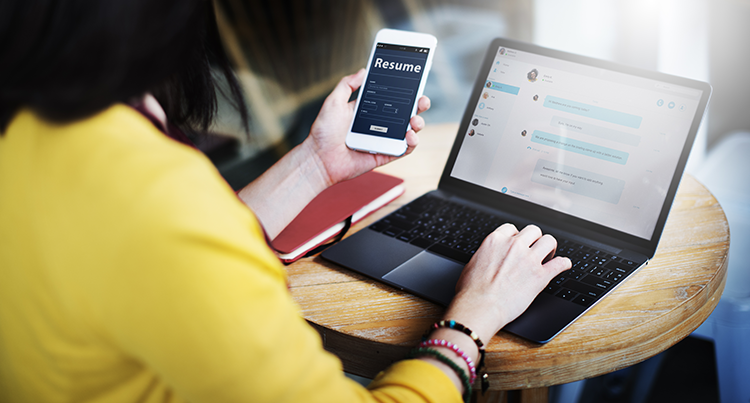 From my training, I've learned that anyone can shift about in hospitality. It is important to note, that sometimes it means taking a step back. However, your attitude along with your experience and/or degree are what will give you the advantage of moving up or across faster.
Here are a few ways that can help.
Getting a hospitality degree
Keep in mind that you absolutely do not need a degree to work in this industry. However, if you study hospitality management, you will be able to get hands-on experience whilst learning textbook theory. It will help you understand the industry far more in depth. Moreover, you will be studying with other people who are interested in and/or working in the industry. With that said, you will be able to network plenty which is key in this industry.
Having both the knowledge and the connections can help you get into a hospitality management training program which is a logical next step after graduation to fast track your career. Here are some ideas for hospitality schools.


---
Applying for hospitality management trainee positions
Usually, these programs are for people who have just graduated from a hospitality management course. However, some companies do open up these positions internally, to all staff, who are interested in growing their career. The positions are a great way to move up the ladder, as they say. Usually, the program will run from 3 months to 18 months. They will either be a general operations' training program or they will specialize in one department (HR, Finance, Rooms, F&B, etc). You will spend your time really learning the ins and outs of the business and the department, which can help land you into middle management upon completion.


---
Who you know and who knows you
If hospitality school or training-ships aren't something you are keen on, no stress. Overall networking is something that can still help get you ahead but takes time. There are people who are given chances to work a position they've never done before but someone trusted them enough to give them a shot. That could be you!
Even if you have a great job and don't plan to leave any time soon, it's always a good idea to keep your networking alive and well. Whether taking coffee chats with people or just keeping in touch via email or Linkedin. At any point, someone in your network could reach out to you for an exciting opportunity because you took the time to stay in touch. It's easier to hire someone they know and like than someone who has applied online. Moreover, if you are interested in working behind the bar but you only seem to be able to get work as a server at a restaurant, ask the bartenders you work with or your bartender friends to show you what they do. This can also help move you along.


---
Seeking out credentials or certificates
If the friends you have don't have time to teach you, good news is, there are online platforms that are certified for teaching you the skills you are looking to gain. Having extra knowledge or certificates can help you when applying for that promotion at work.
A good platform to start with is Typsy. You can learn everything from folding napkins to reviewing a profit and loss sheet. Plus, all of their courses are globally recognised by the Institute of Hospitality which means that not only do you receive a Typsy certficate, you also Continuing Professional Development (CPD) recognition point with each course completed.
The Typsy certficates are also a great way to build out your resume using microcredentials. With the bite-sized course format that Typsy provides, you are able to learn new skills in under an hour. Then you can opt to share your certficate via social media or with your employer to showcase that you are taking extra steps to enhance your skill set and ultimately their business.
---
Moving to another company
If by any chance you are feeling like your company is a toxic workplace or doesn't seem to have any opportunities and you are looking to grow, maybe it's time to move to another company. Change is scary for many people but you'll never know what's out there if you don't try.

If you work for hotels, research other hotels that you'd be curious to work for. If you work at a restaurant, tap into that network of yours and ask people about their experience working at their company. Likewise, if you're curious, pop into the establishment to get a feel for it and maybe even ask to speak to a manager to see if they are hiring. If you get hired at another company, there might be more opportunity to move up, even if that means you have to start as a barback for a few months before getting to lead bartender, for example.


---
Gaining international work experience
I don't know any employer who wouldn't value someone that has international experience. No matter what sector of hospitality you work in, guaranteed, you will be meeting people from all over the world. This is something that can enhance your CV, and your experience can put you ahead of other candidates. Maybe your English speaking skills can fast track you into Restaurant Manager in another country. Then, if and when you decide to return home, you will already have management experience to continue to work as a manager or even move up to director.


---
Taking a maternity cover
My absolute favorite is the maternity cover. However, this is usually for someone working on the admin side of hospitality. If you cover, let's say the HR coordinator, for 3-6 months, you are not only helping the company out, but you are learning even more information about the business from behind the scenes. Doing things like this can help you become a better General Manager down the road because you'll have had experience in more than just front of house.
Maternity covers aren't usually that long and if you can hold down the fort and maybe even enhance the position a little while you're there, most companies try to figure out a way to keep you. This means you could end up in a better position than you thought and it gives you a chance to see how you like working for the company.


---

At the end of the day, this industry is what you make of it. If you prefer to stay a server or bartender, great! If you prefer to move up in only company, your loyalty is admirable! We do need more amazing leaders in this industry. If you feel that could be you, gaining as much experience as possible whilst also staying up to date on current trends will help you in the long run. I've seen people with the right attitude and knowledge move up in 6 months to 1 year. That just doesn't happen in other industries. Stay patient, stay positive, and always keep learning!

---
With Typsy you can learn the skills to grow and succeed in your career. Plus, our content is available on-the-go so you can watch anytime, anywhere.
Sign up today and get the first 10 day's FREE!
---
| | |
| --- | --- |
| | Andrea Aguilar earned her master's degree in International Hospitality, Event, and Tourism Management from Oxford Brookes University. She has since left to start her own hospitality business called Preshift Hospitality that focuses on employee engagement in the hospitality industry. |
---
You might also like: